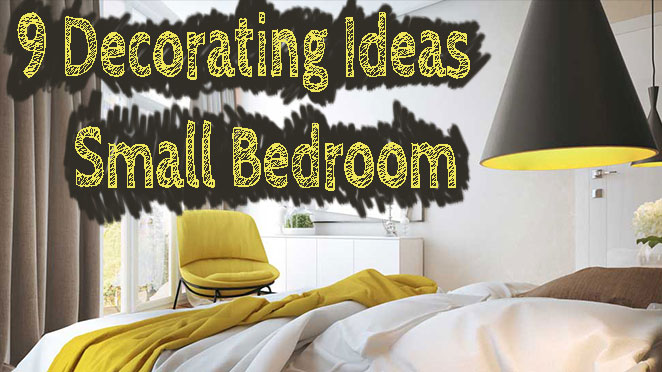 1. Base color – white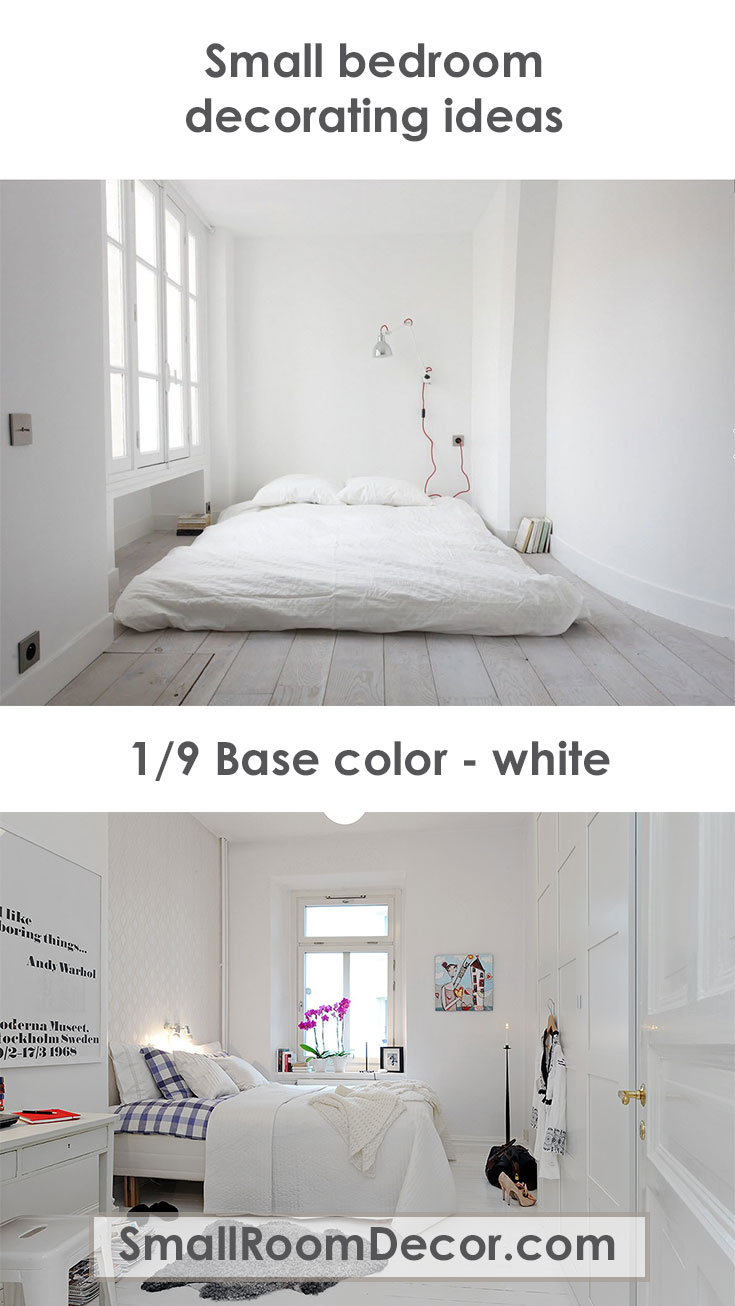 Simplicity is the key to small bedroom decoration.
Using white as the base, you minimize the probability of mistakes in color combination.
Minimalism – the best style choice for tiny bedrooms.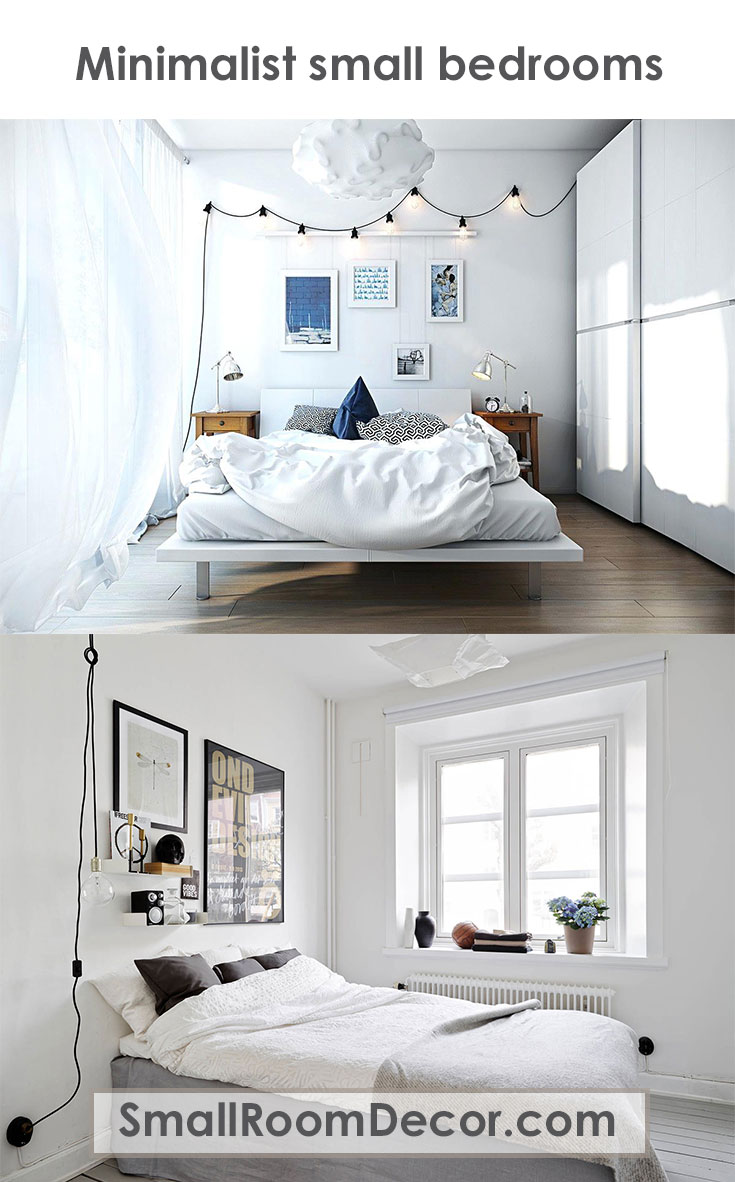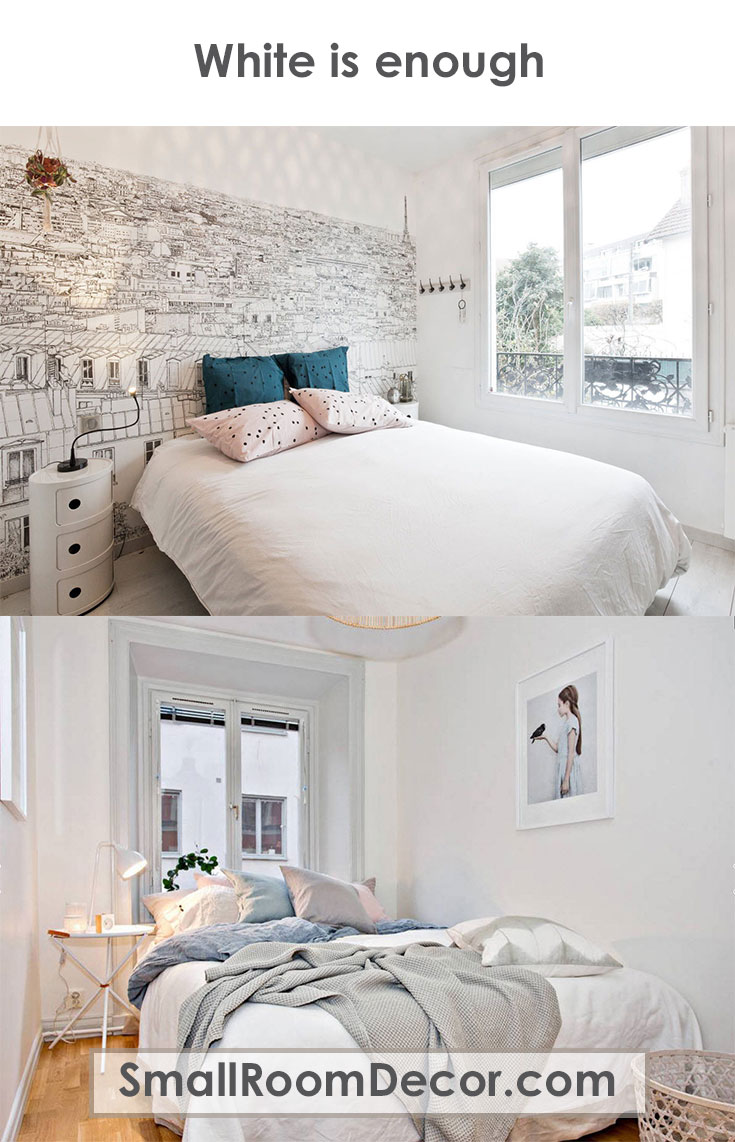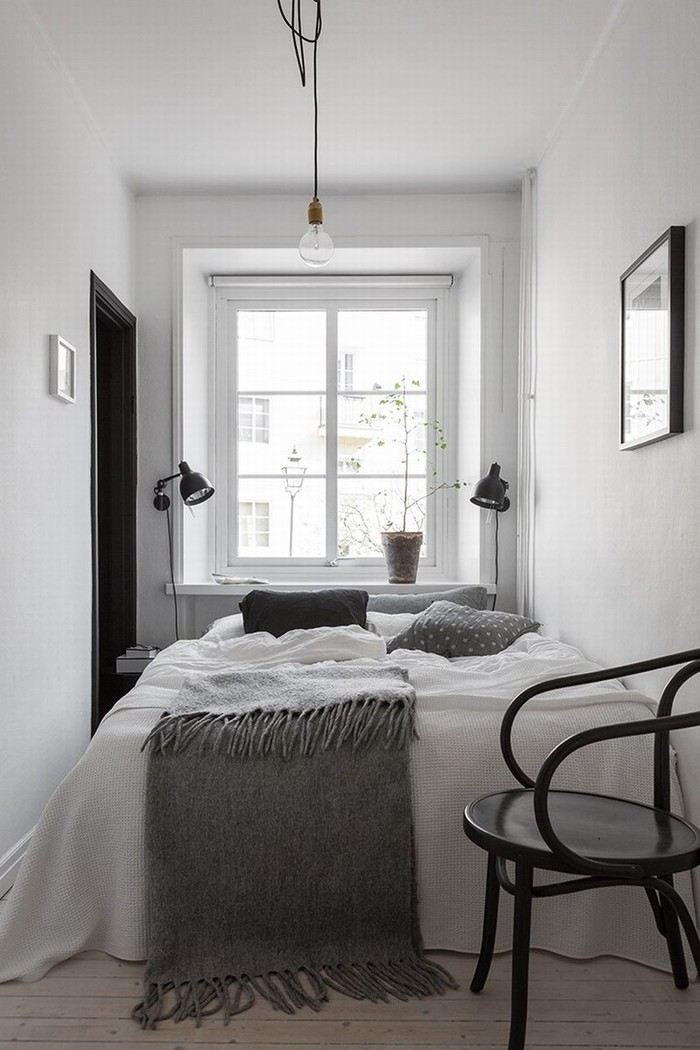 2. Accent eye-catching color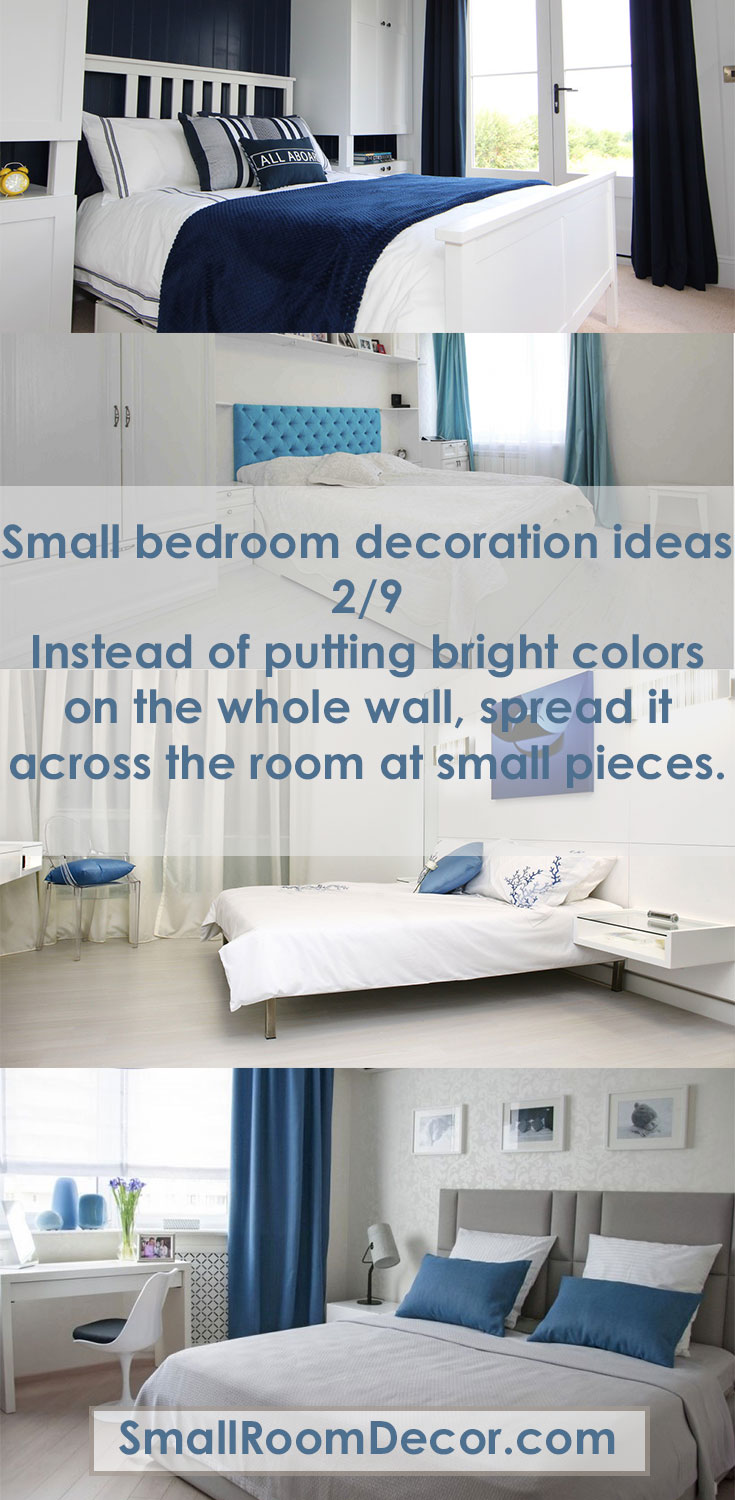 Instead of putting bright colors on the whole wall, spread it across the room at small pieces.
Stick to the low saturation level color scheme – it looks modern and cute.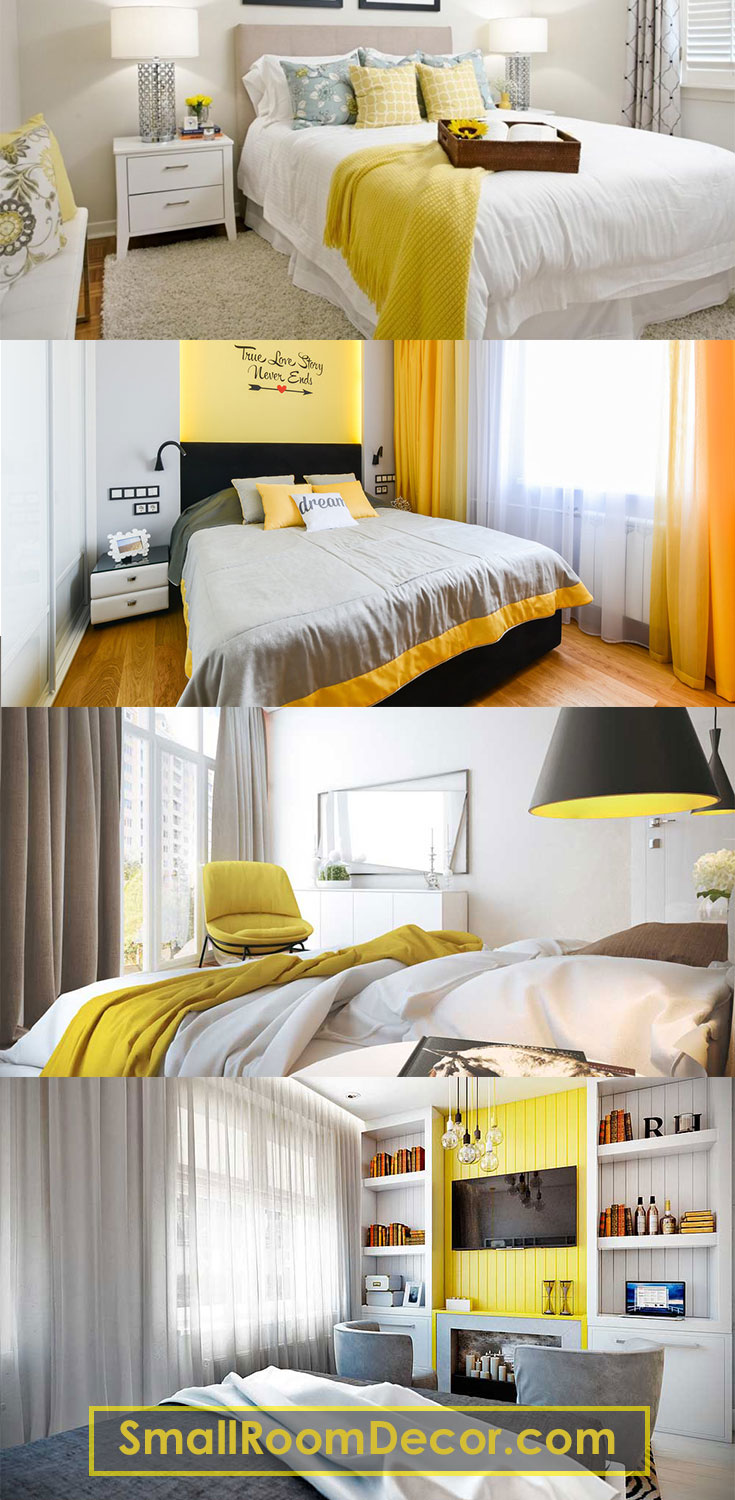 3. Illumination as a decor for small bedroom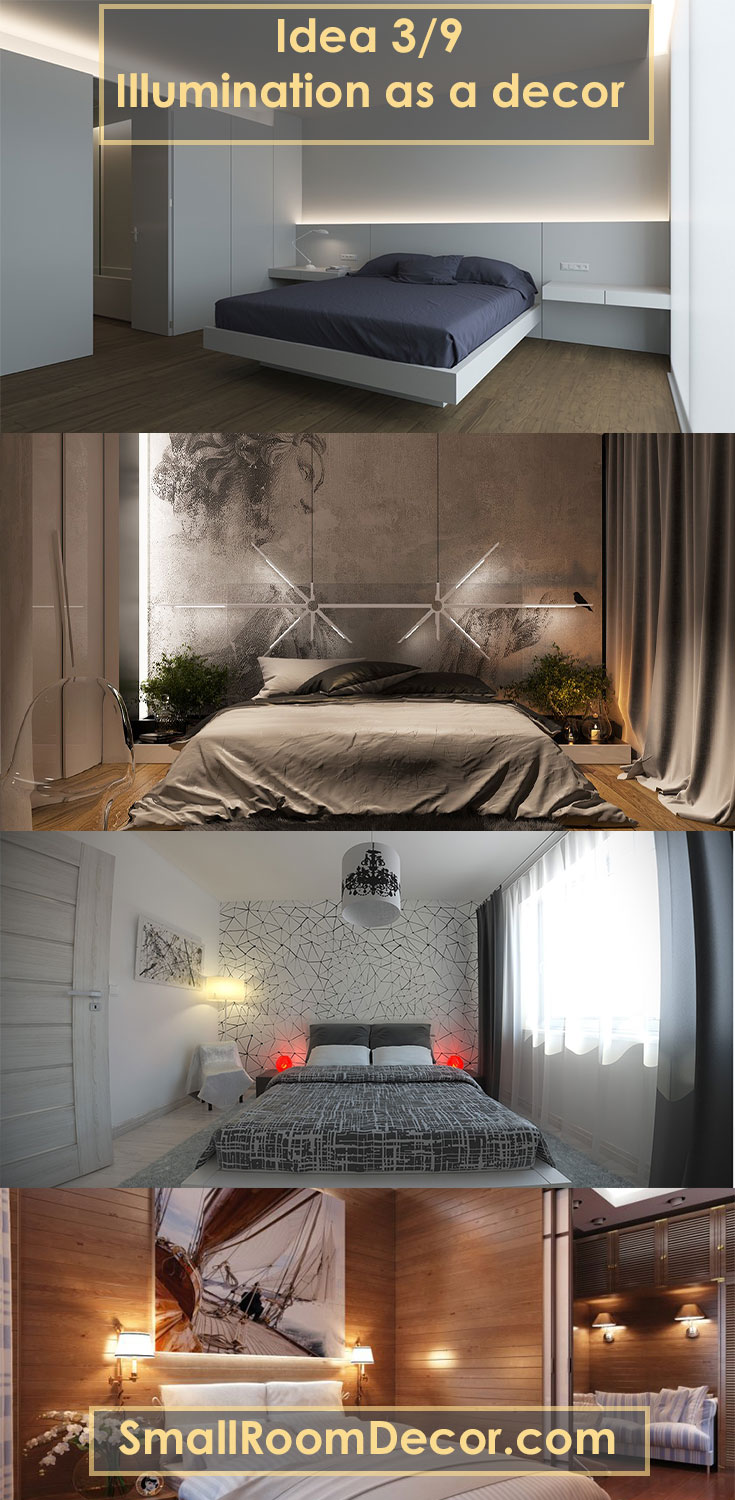 To add drama in a tiny bedroom, use ambient lighting. This cheap decoration tip works extremely good without hurting your budget.
Task lighting beams the spotlight onto a specific area with deep texture.
Some lights also could be used as great looking accessories if chosen properly.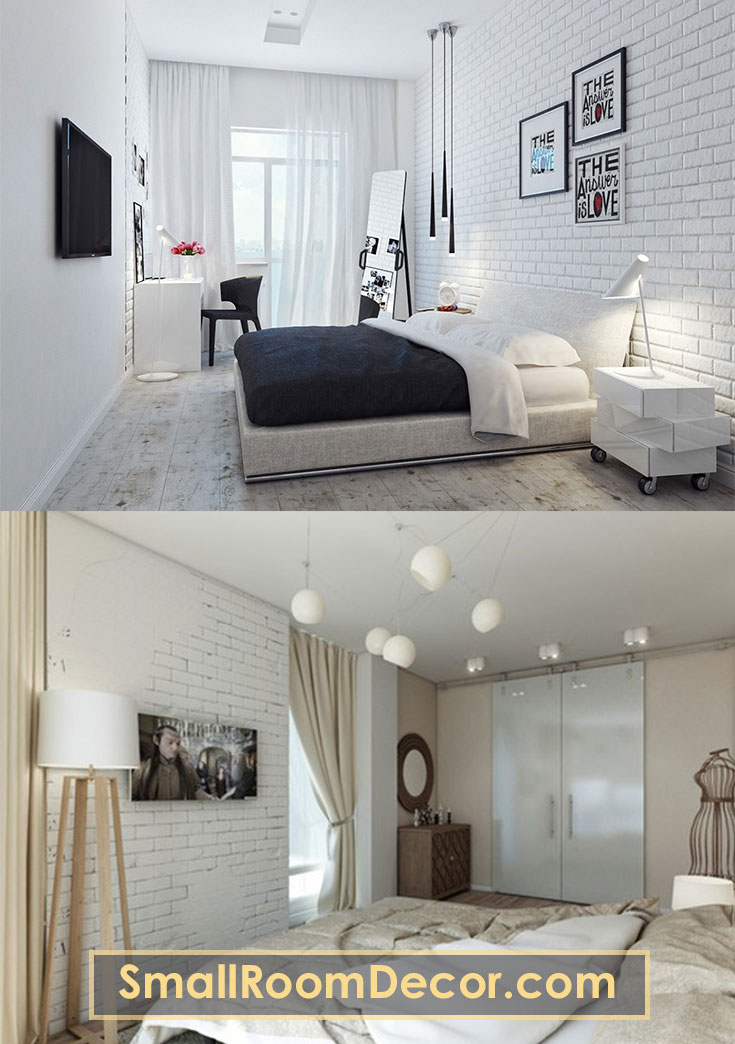 Wanna a diy handmade decor suit for young adults? String lights with soft warm lighting are just a great idea for the bedroom.
Came right form college students and can be used to place photos on, and it's freaking awesome for couples.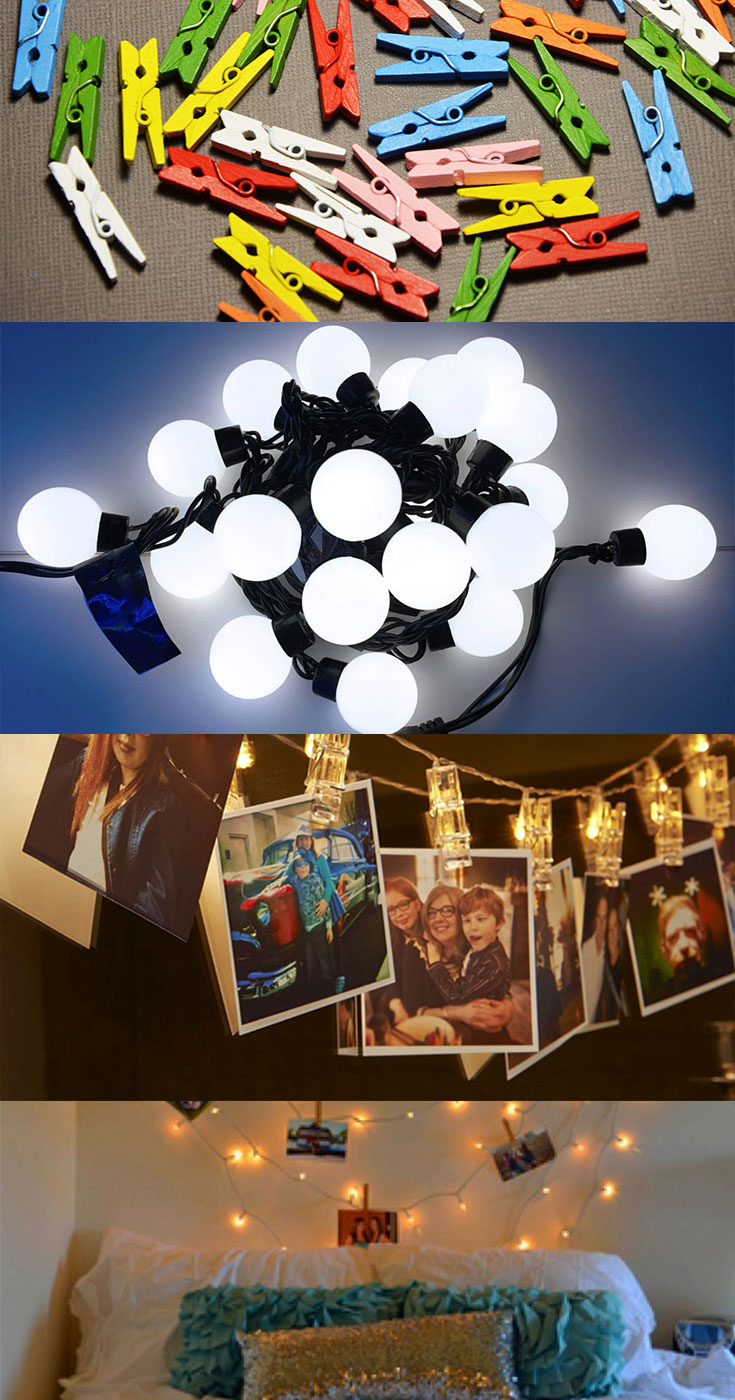 4. Textile as a decor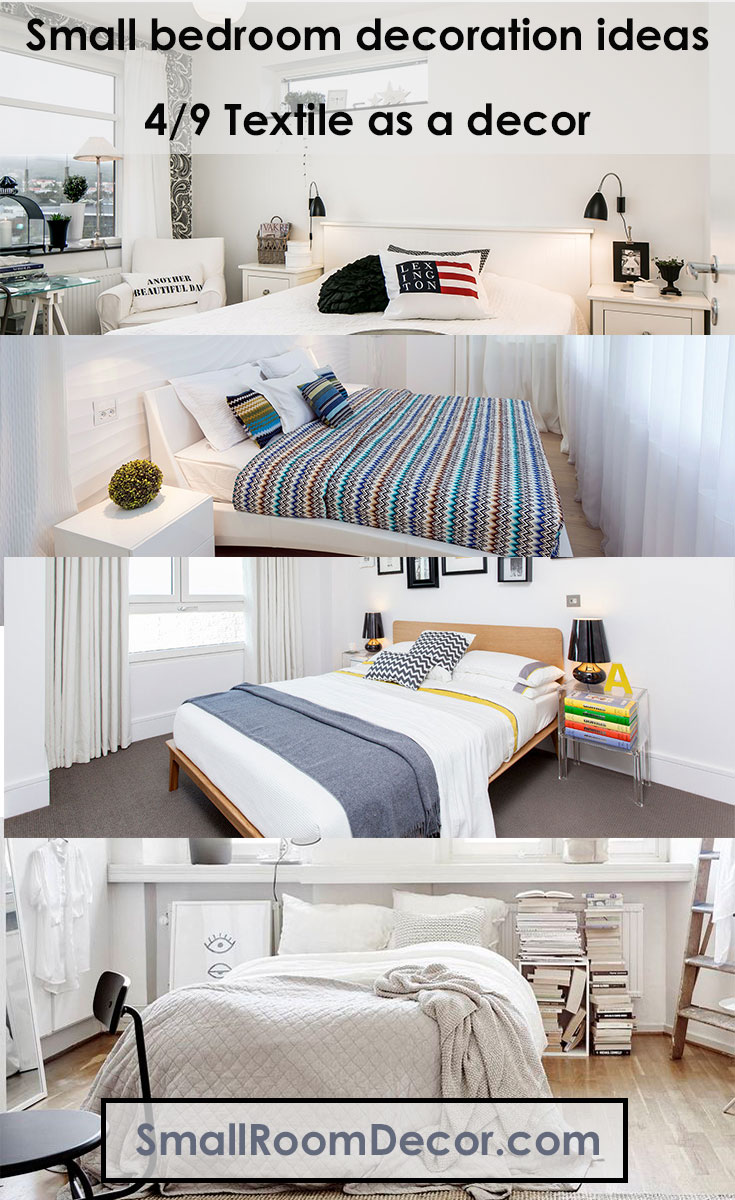 Let's count:
Bed linen
Pillows
Curtains
So, there are at least 3 types of textile in every bedroom. Thinking of it as the parts of room decor really make sense.
In fact, you may create a very simple overall design, but then choose the right accent textile and final look will be beautiful enough.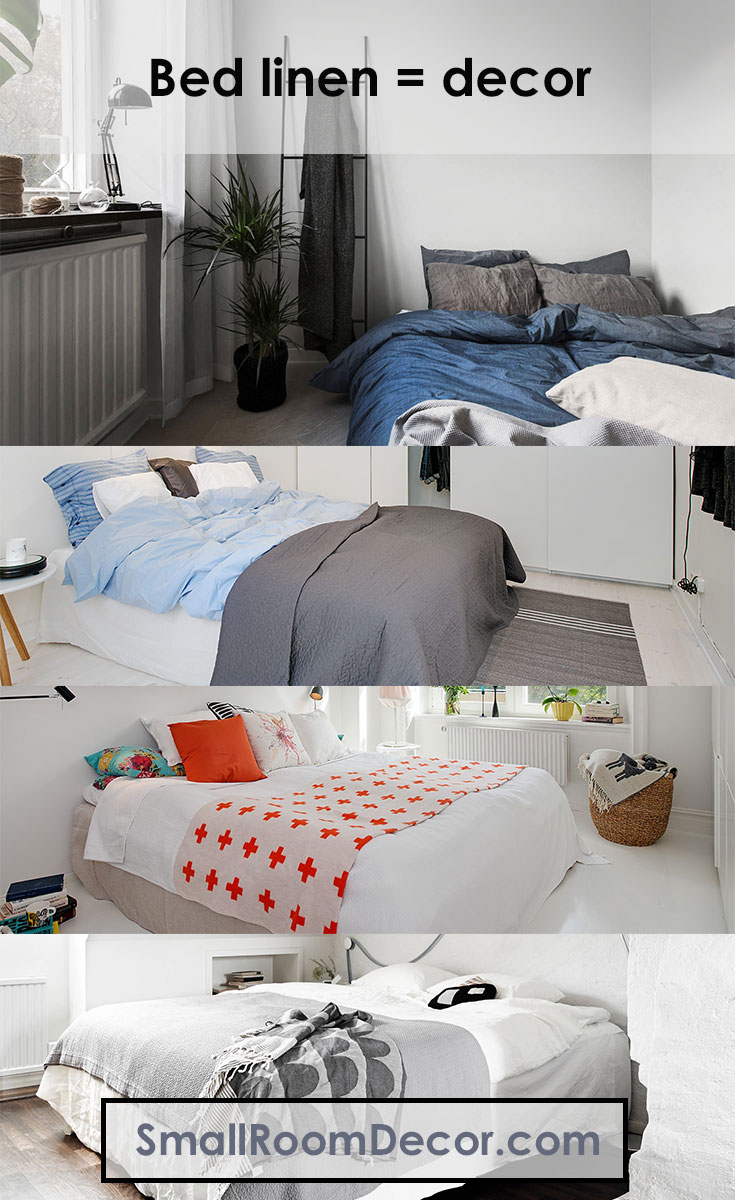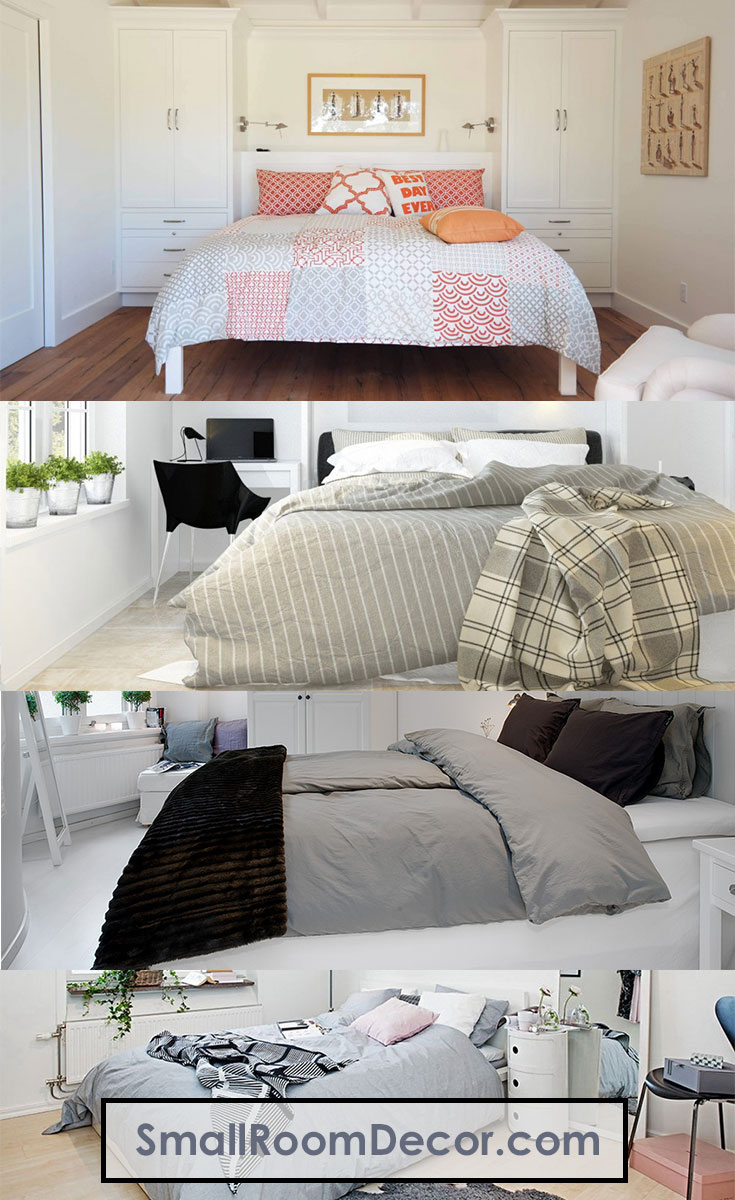 5. Wood as a decor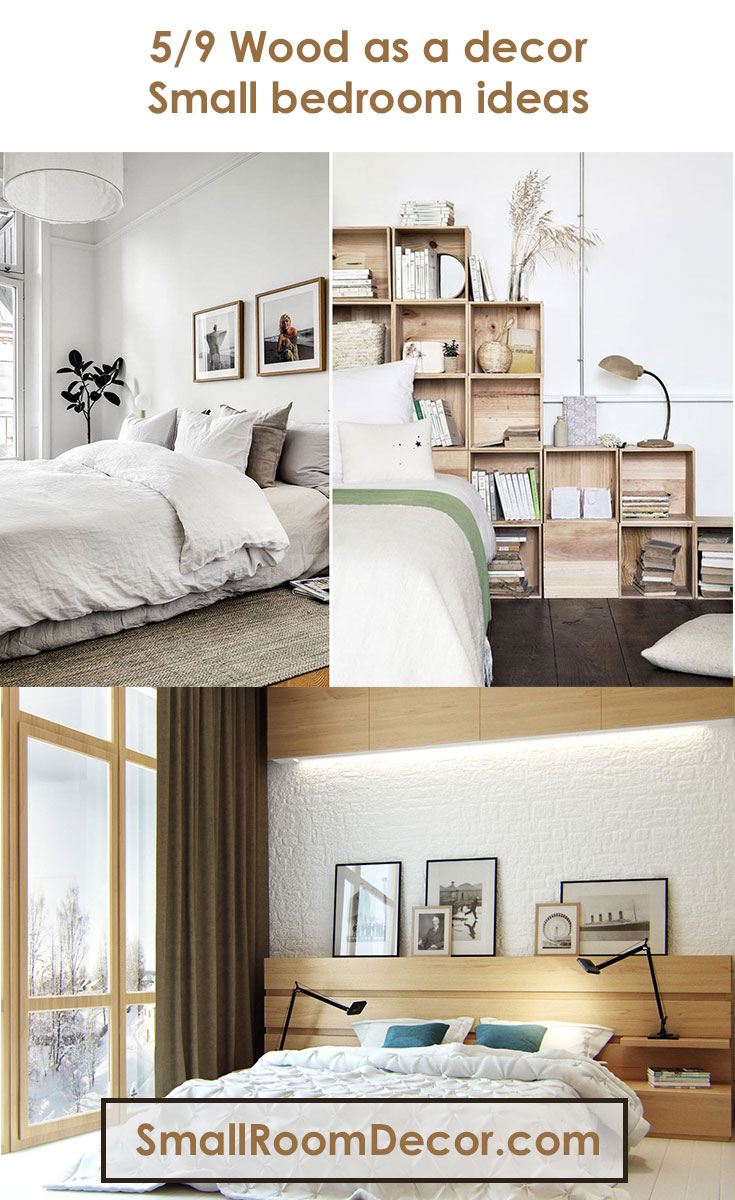 Scandinavian style bedrooms often have white color and wood as the only decor scheme. And small spaces are widespread in those countries, so they know how to handle them.
Thanks to interesting and unique wood texture, it always softens interior design and makes the room cozy.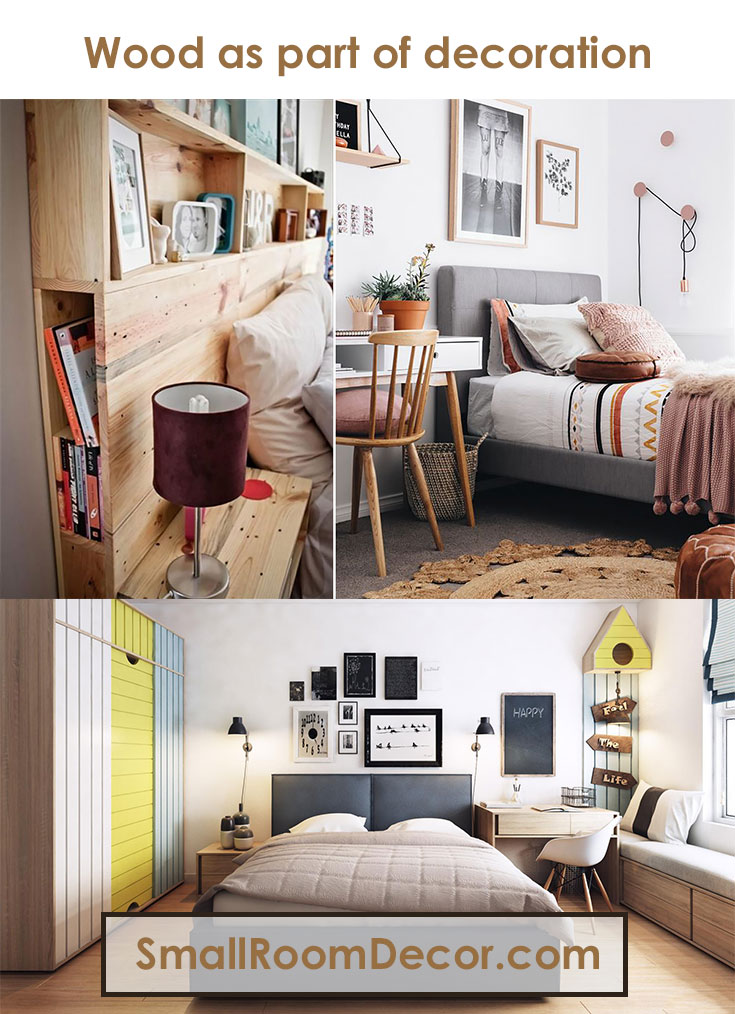 6. Wood statement wall instead of a headboard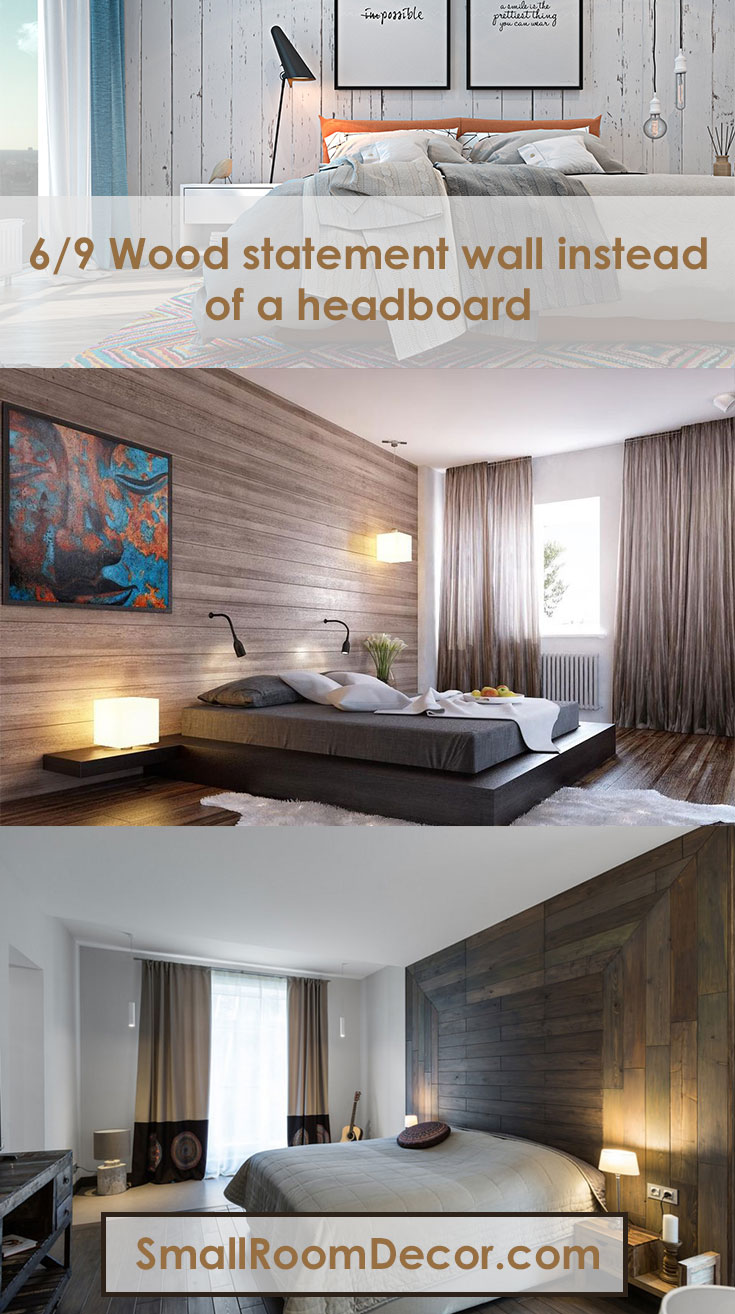 Affordable and easy way to both save space and make the interior more natural. It's barely a surprise, that a generation surrounded by polished artificial surfaces, is now in need of organic materials, which are perceived as 'stylish'.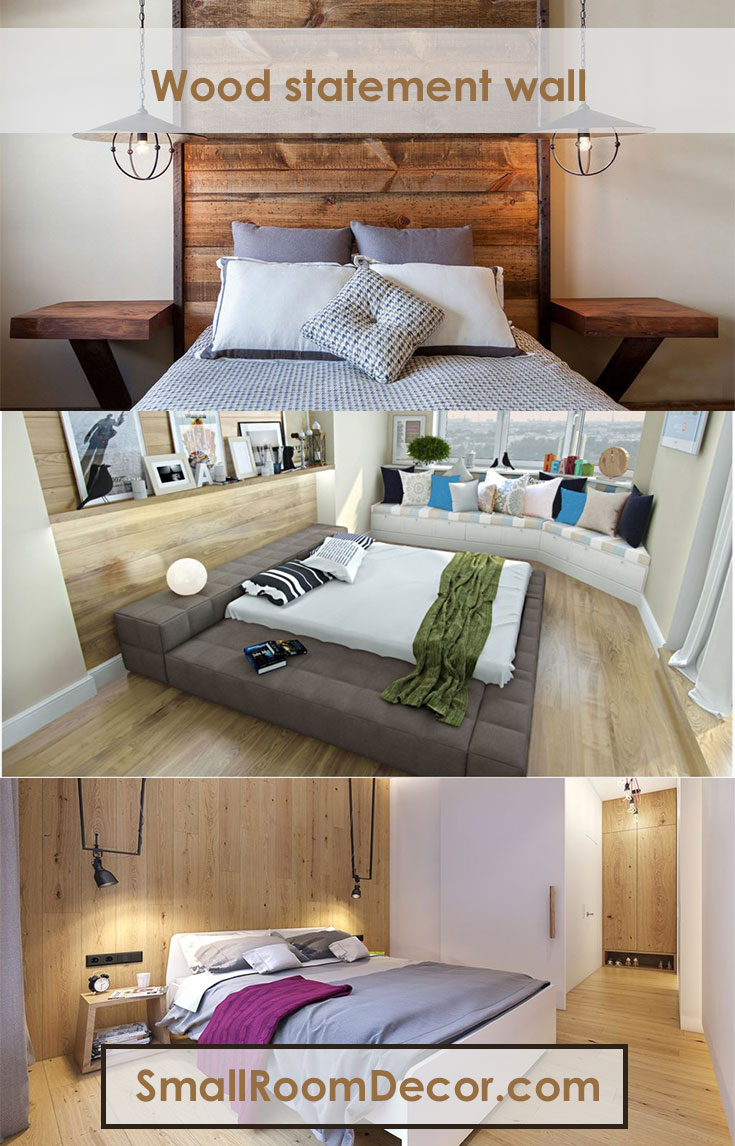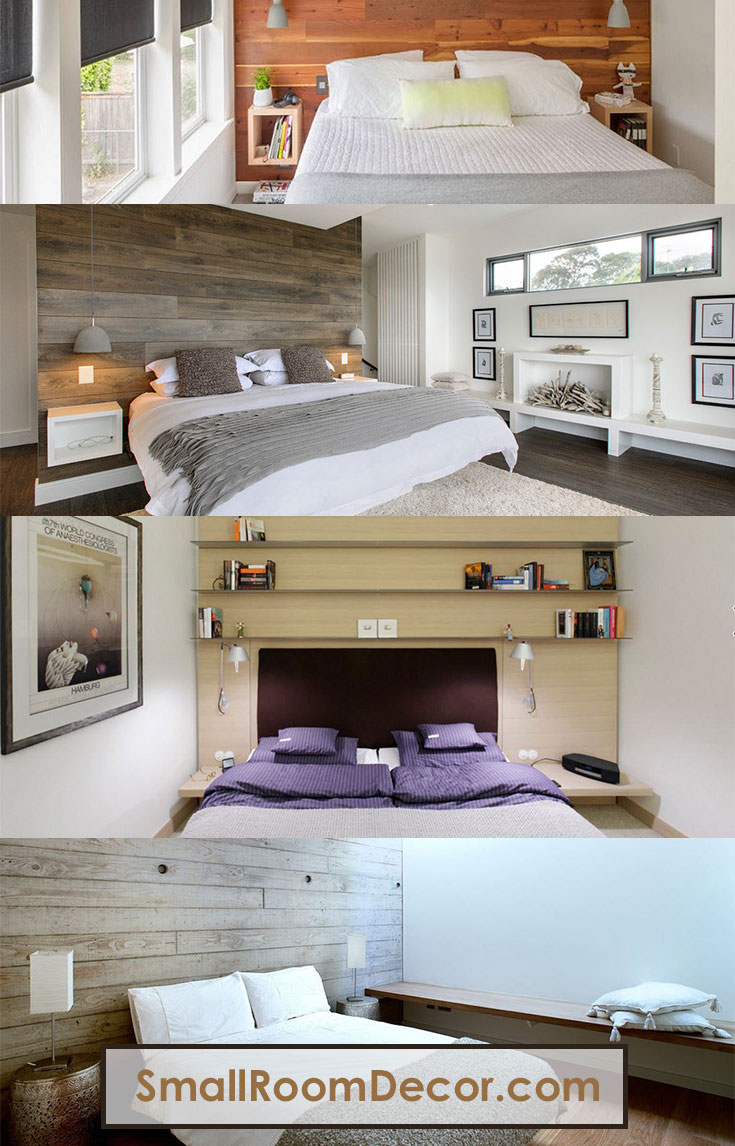 7. Monochromatic decor
The more colors you use, the greater the chances of mistakes are.
Solution – one color in different tones. Thought I would recommend still avoid the bright ones.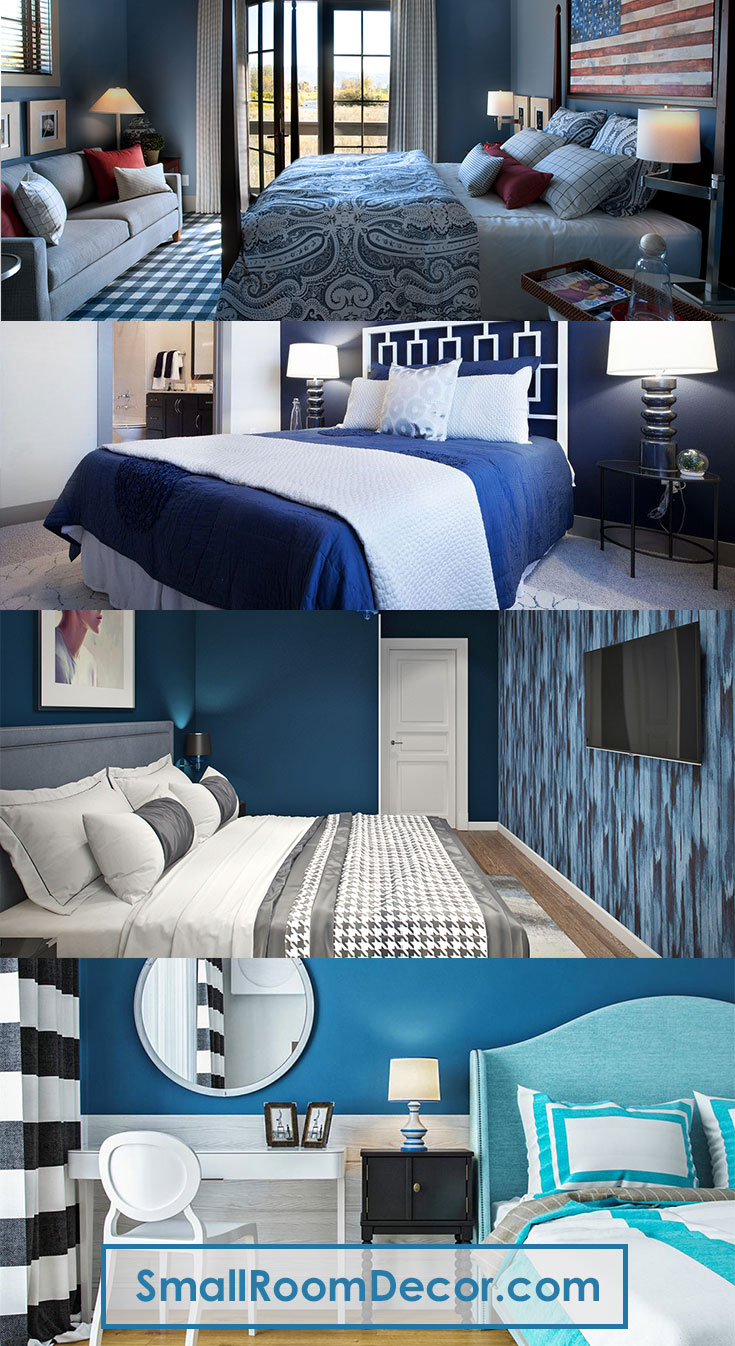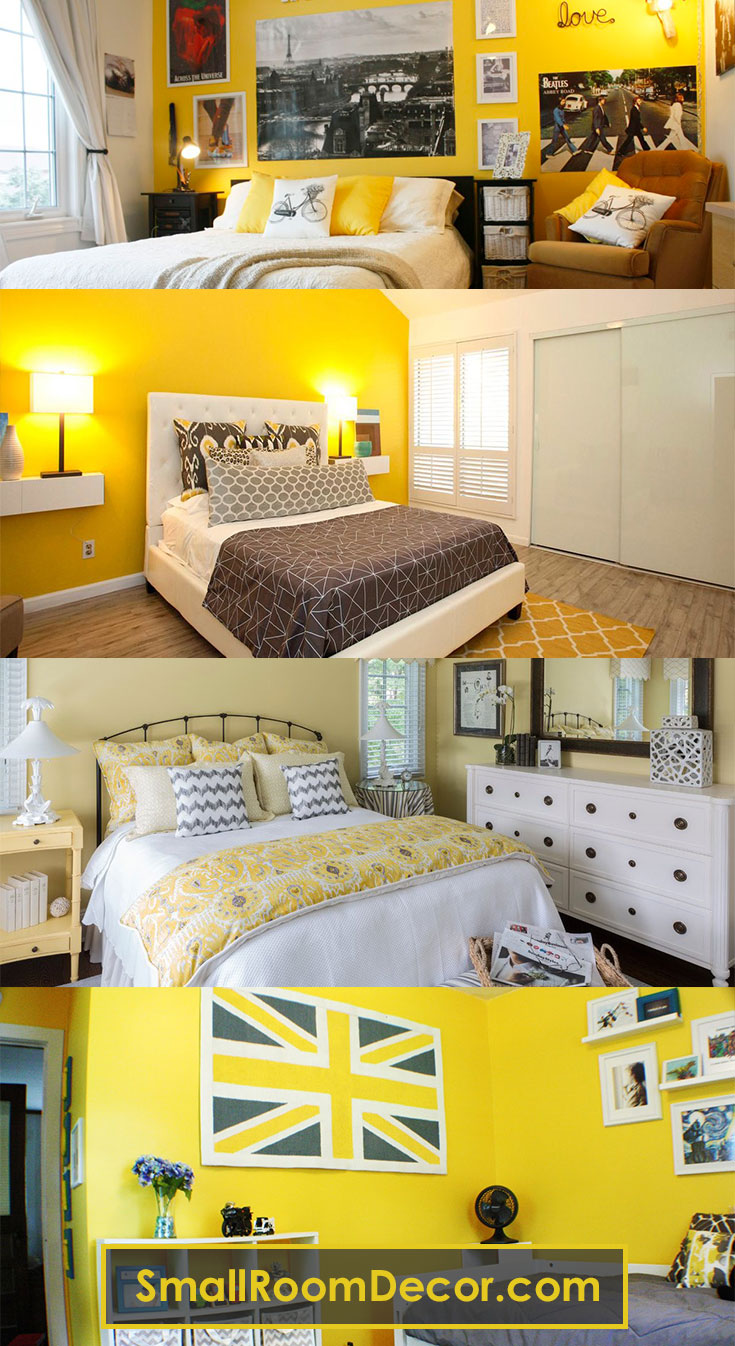 8. Mirrors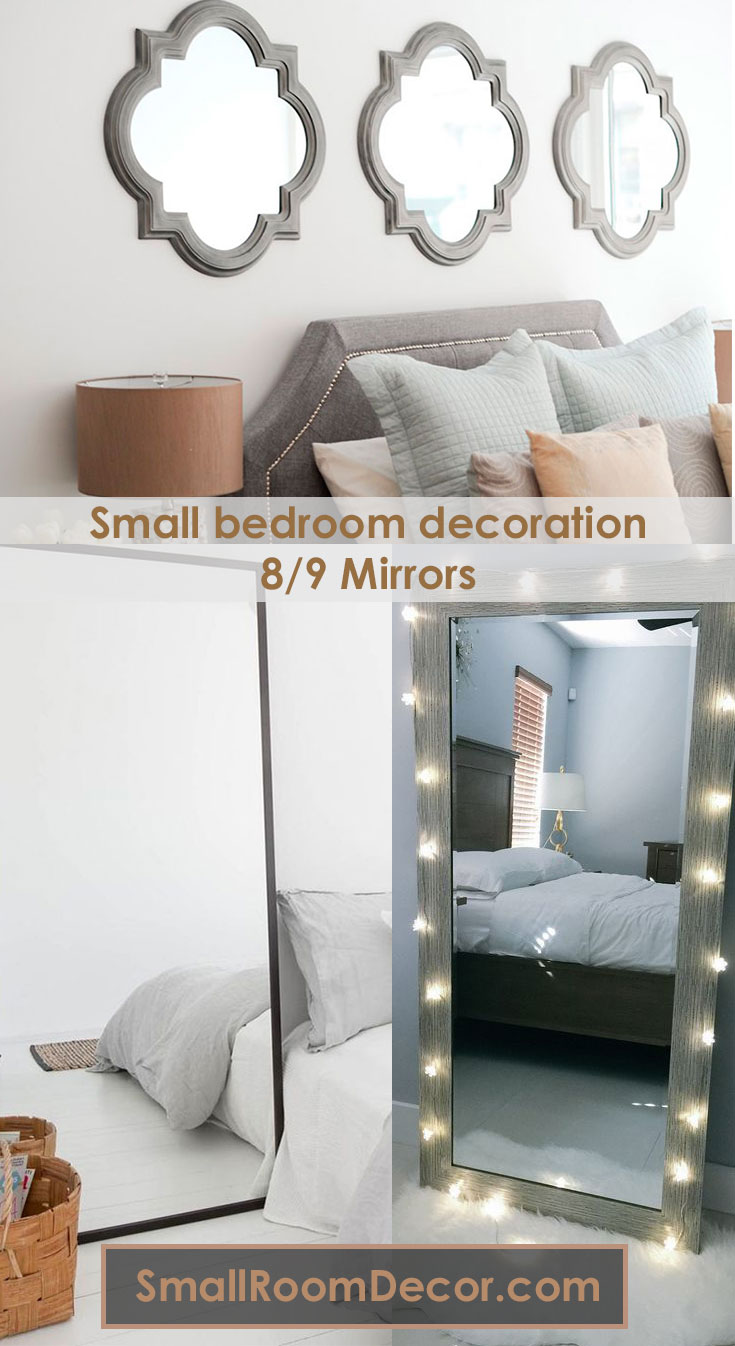 Mirrors expand a small bedroom by creating the illusion of a bigger room. Positioning a mirror to reflect the light of a window is also the only way to up the natural light in your space.
Design lifehack: small mirror pieces of different shapes also work well.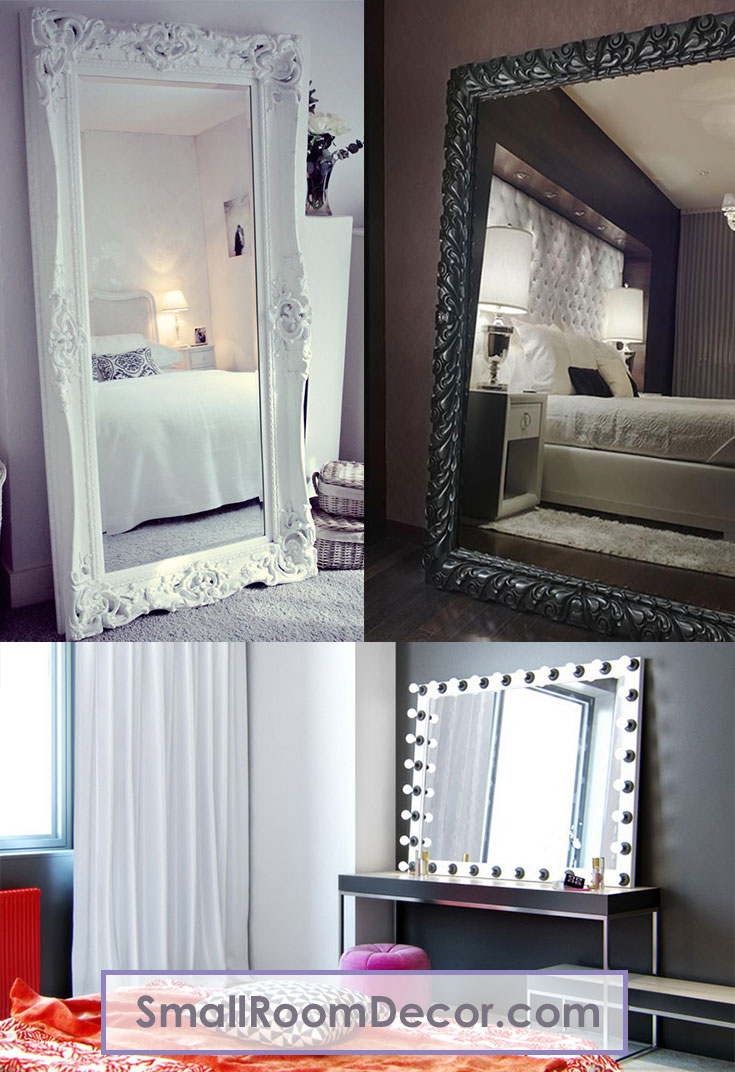 9. White shelving and other furniture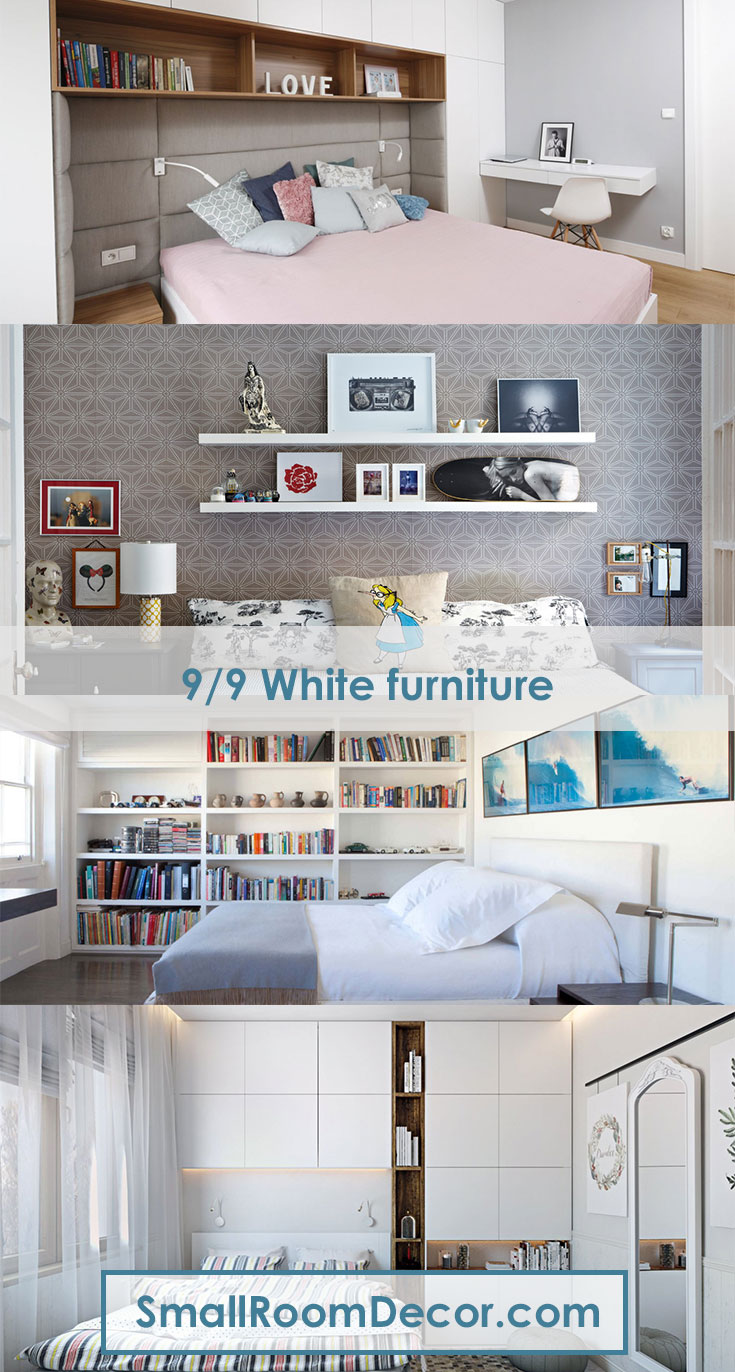 It's always a good idea to take advantage of your small room's vertical space.
Furniture is more about storage organization, but in white color and with some beautiful stuff placed on (e.g. lamps or books) it may be the part of the decoration.