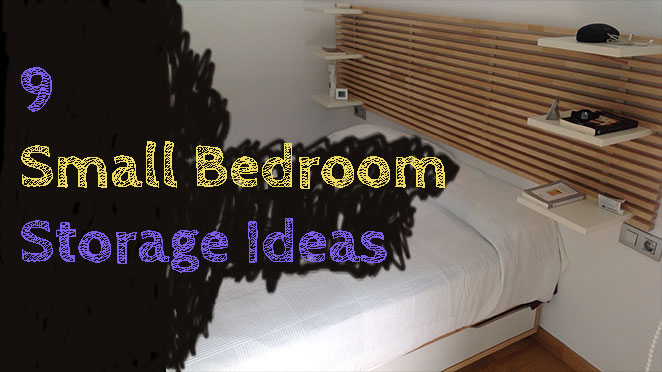 1. Headboard with storage
The bed takes up most of the space in our small bedrooms.
So, it's rational to also use it for item storage.
Being a part of the bed, the headboard is an ideal place for storage. There are plenty of ready-to-use headboard storage solutions on the market.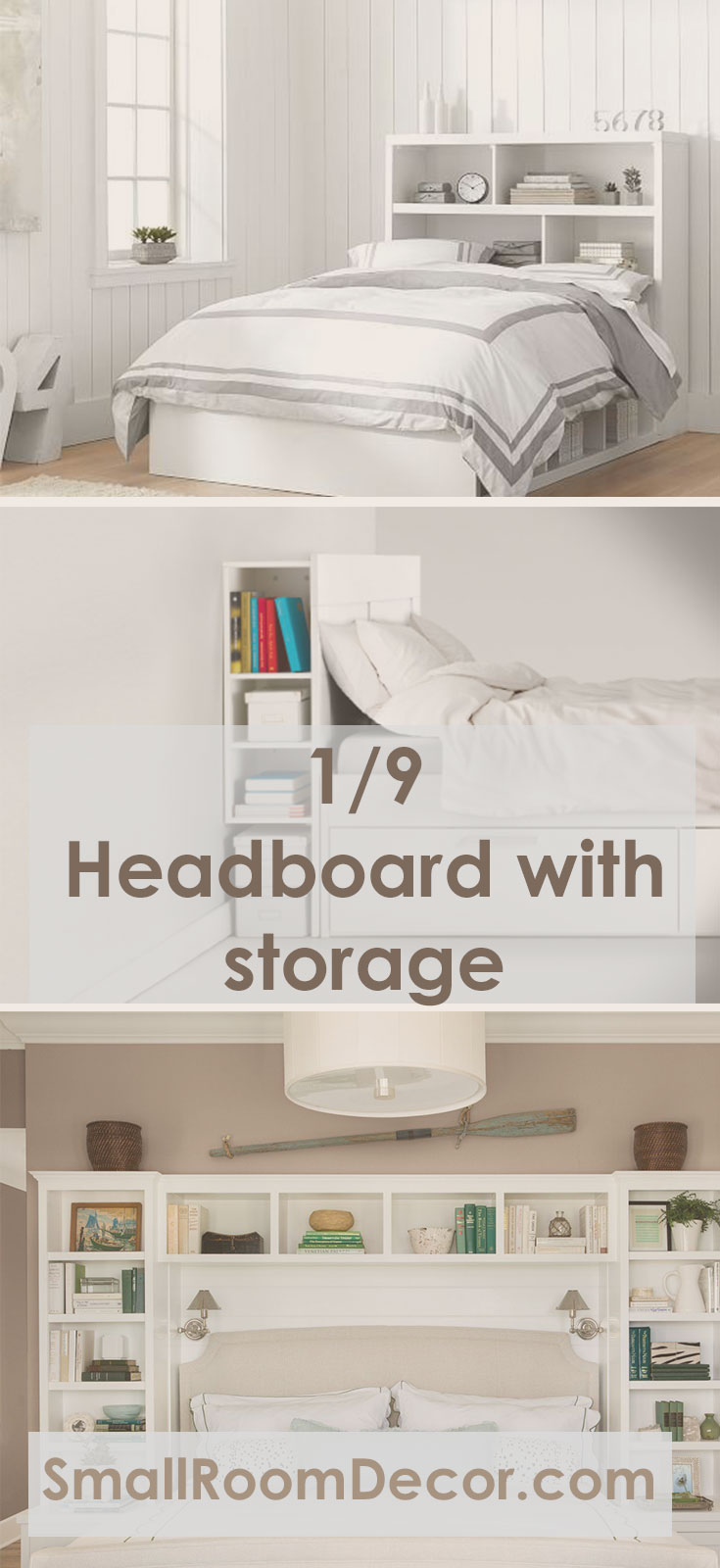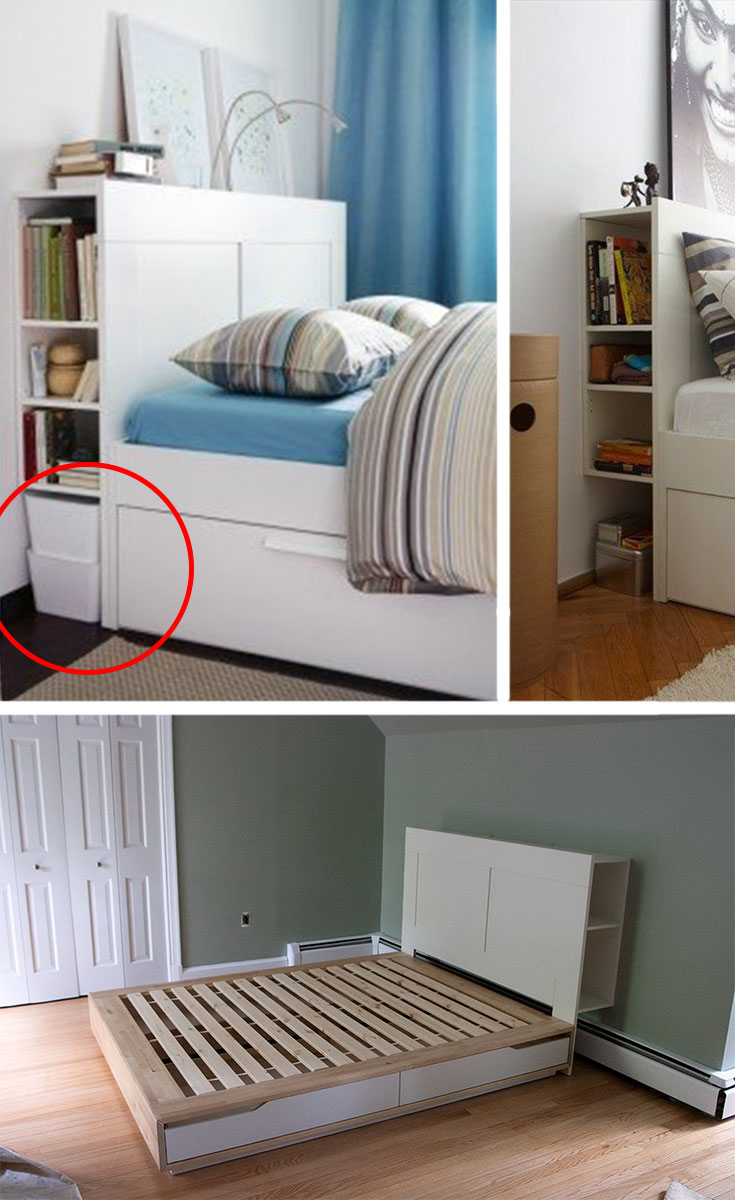 2. Bed frame with drawers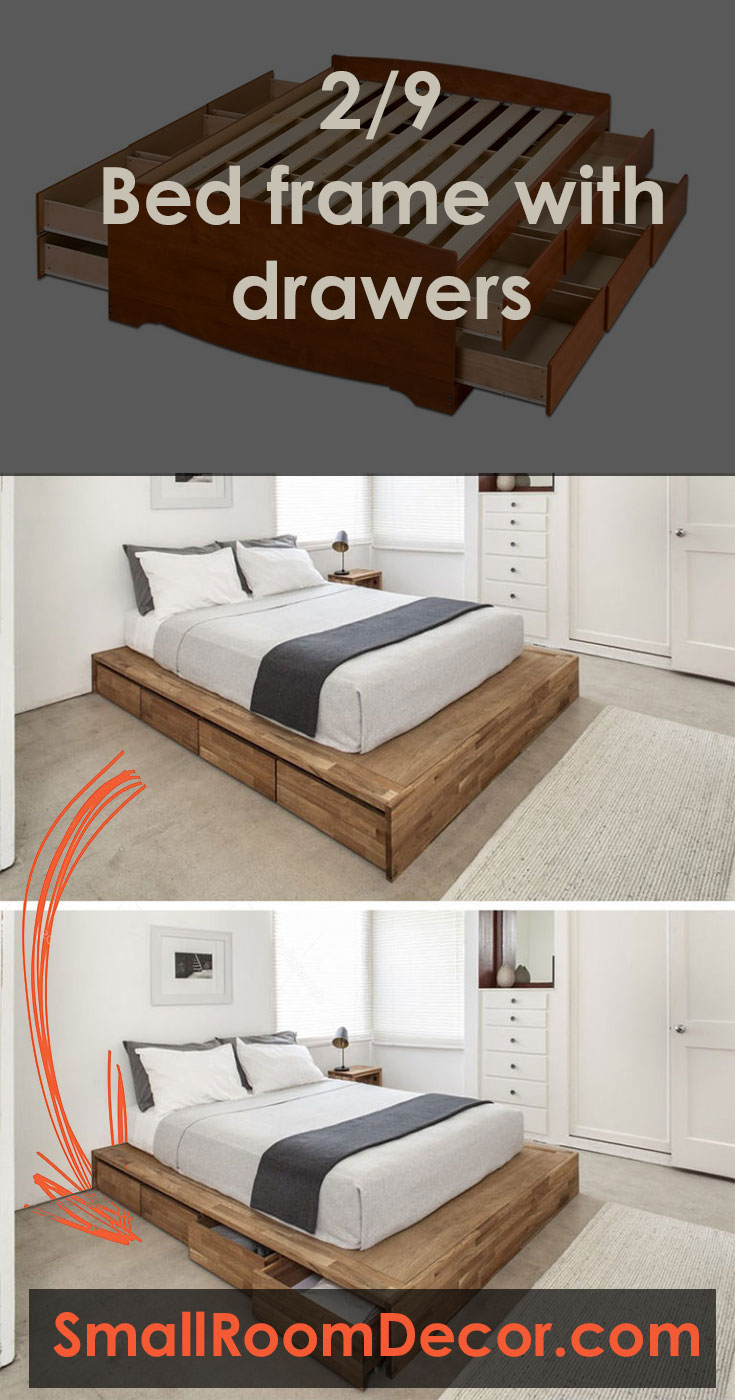 Drawers underneath the bed is a great idea for small bedroom organization because:
Instead of wasting the space under the bed we use it.
Easy-to-clean clutter-free solution (no dust under the bed).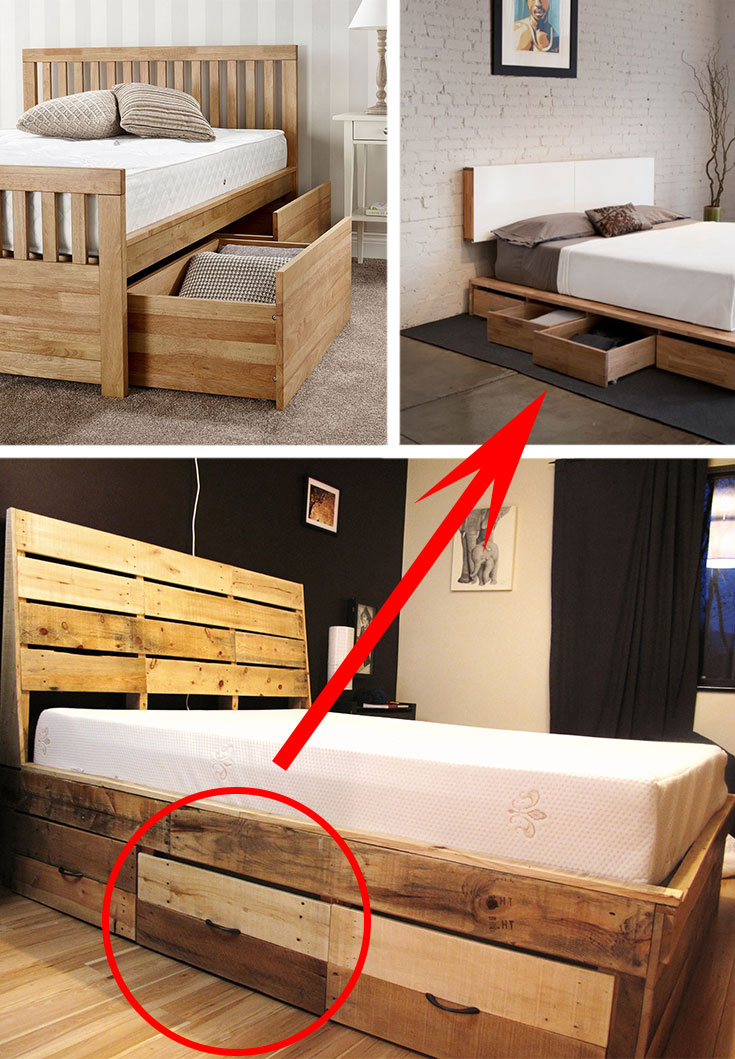 3. Wall-Mounted fold-down desk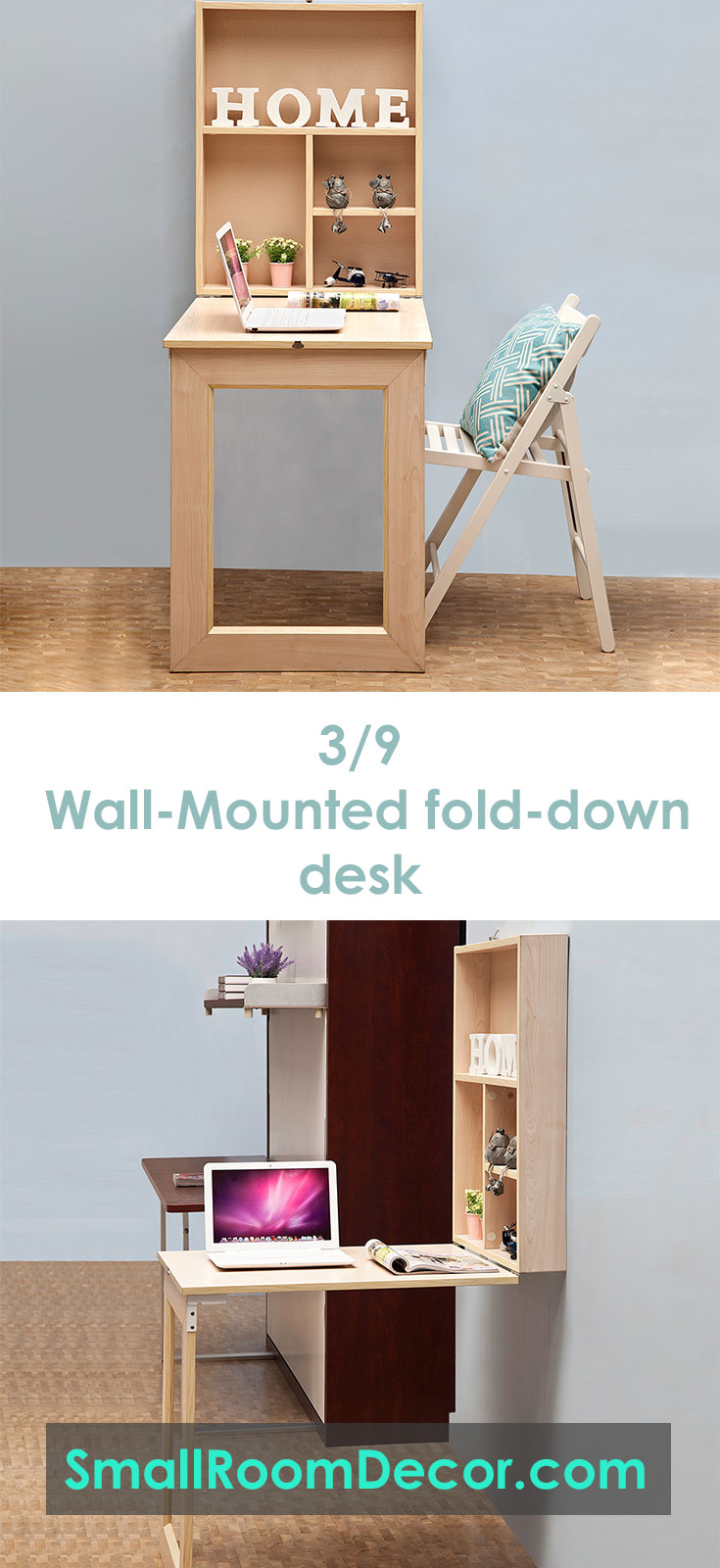 The perfect workspace for a small room. The desk drops down when you need it and folds away when you don't.
Not only do they maximize square footage by neatly folding away when the room is needed for other tasks, but they also allow even a cozy corner to be turned into a smart workplace.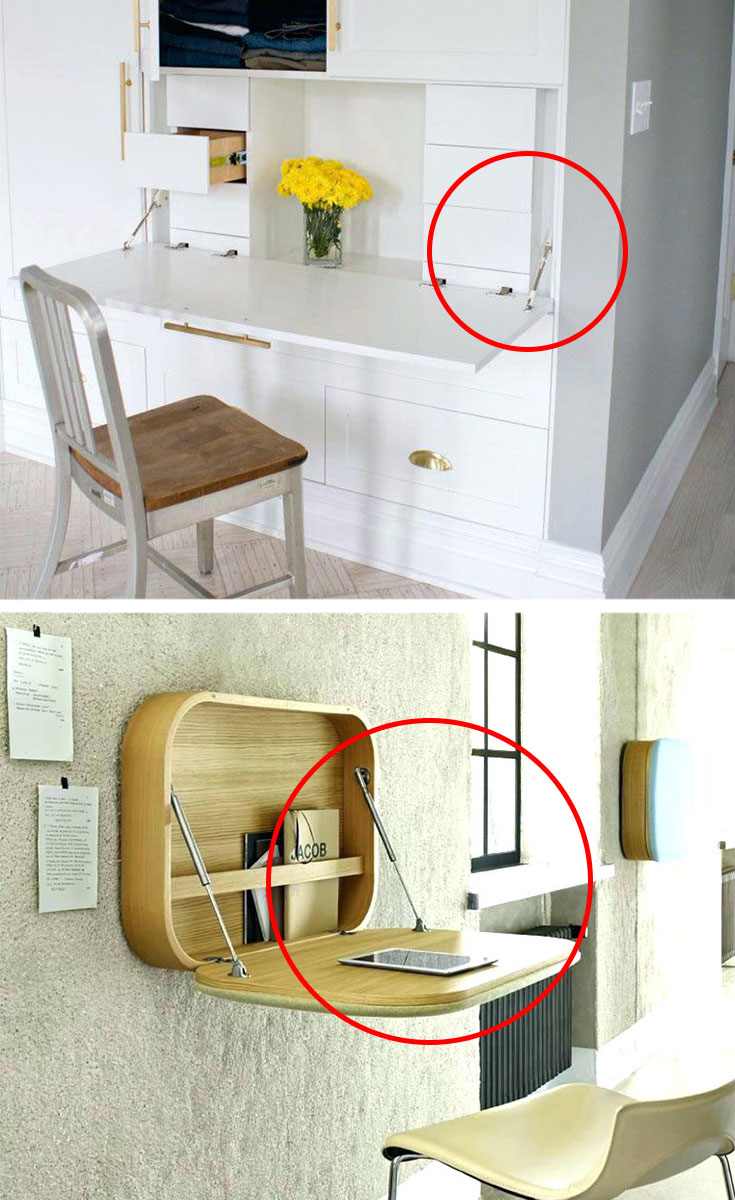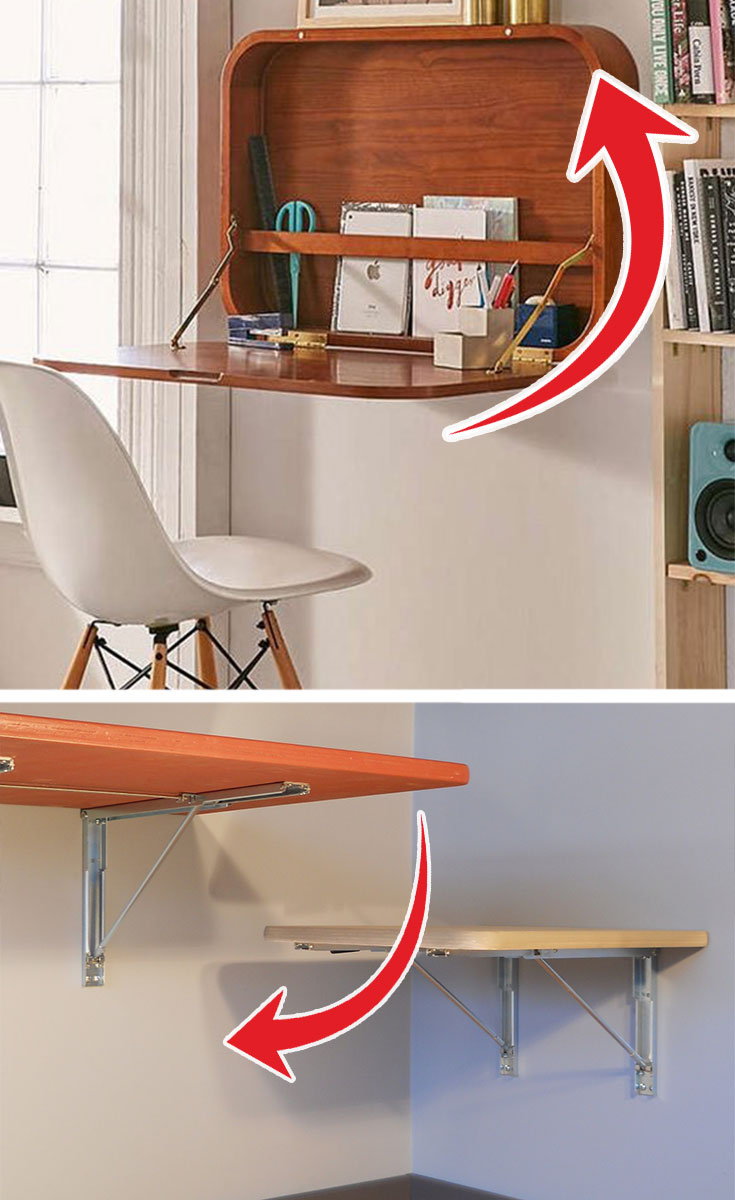 4. Shelf above your bedroom door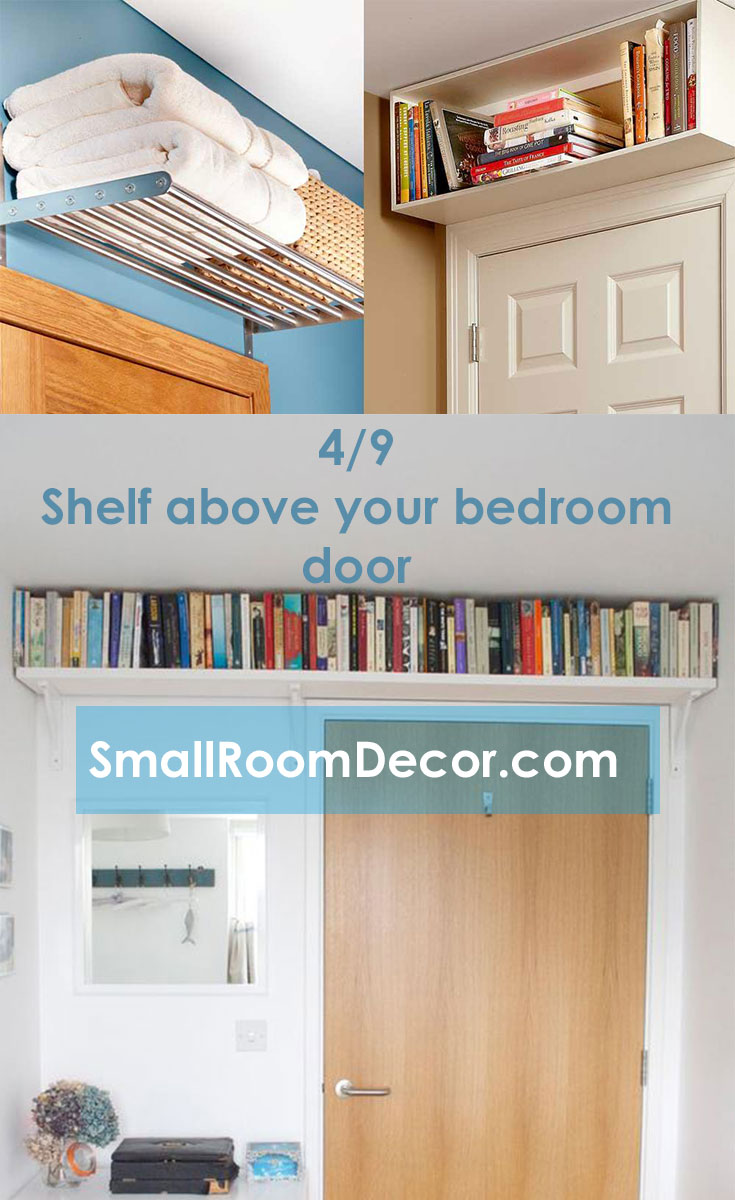 A shelf placed here takes up no additional space, is hardly even noticeable, and yet offers a fantastic small-space storage solution.
By positioning the shelf above the door, when you enter the room, you can not even see the shelf and therefore do not feel the loss of space. Because you don't want to draw attention to the shelf, it's better to choose the same color as the walls.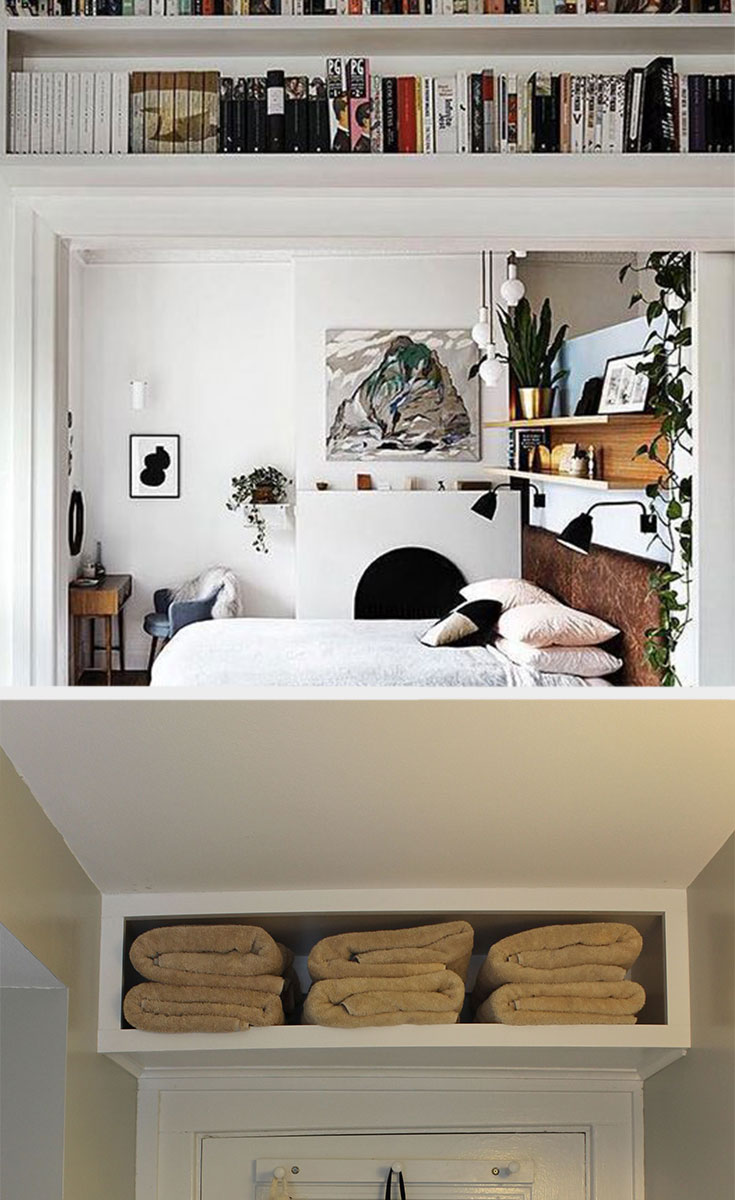 5. Transform your walls into closets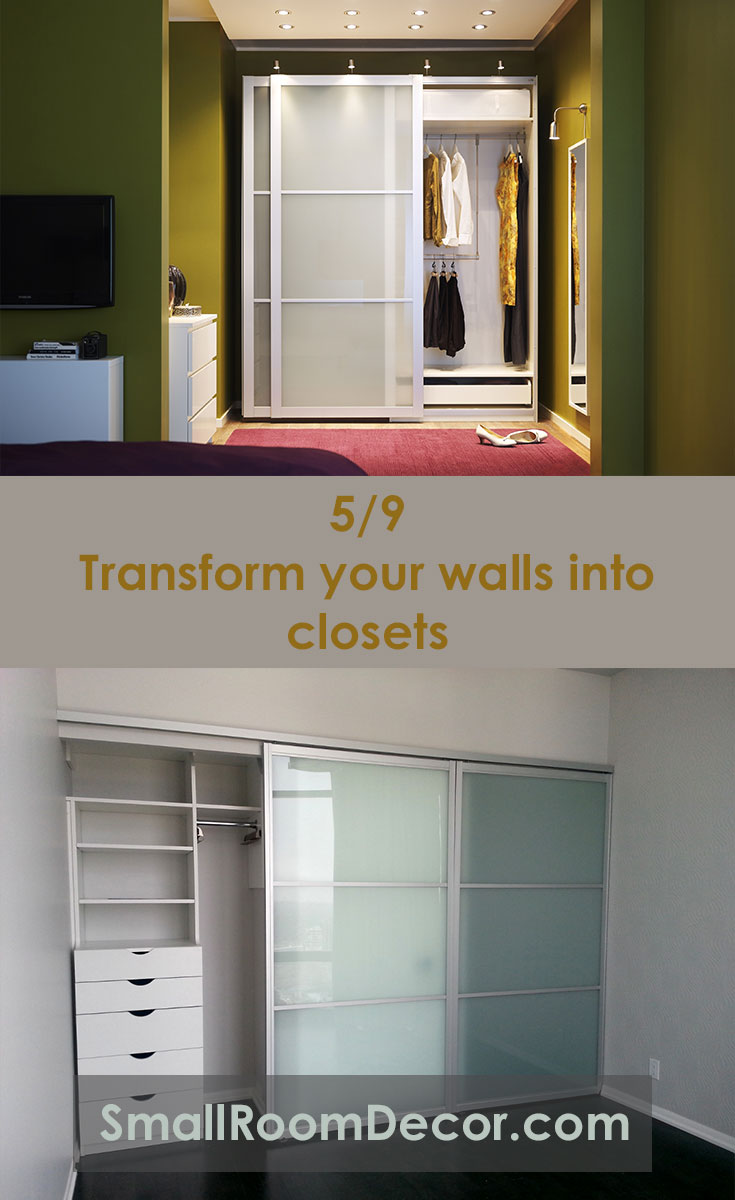 There is no way to let the walls be empty when it comes to small spaces.
The main idea is to turn the whole wall into the storage place. Sliding doors and mirrors might help it look minimalistic.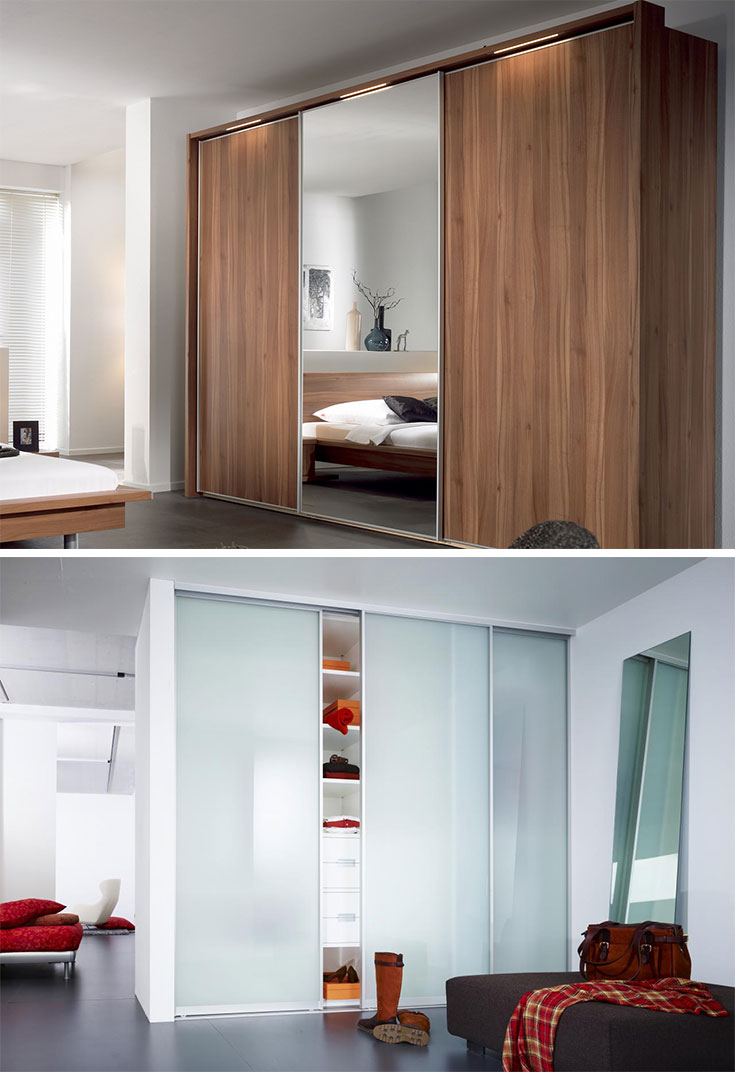 6. Organizers everywhere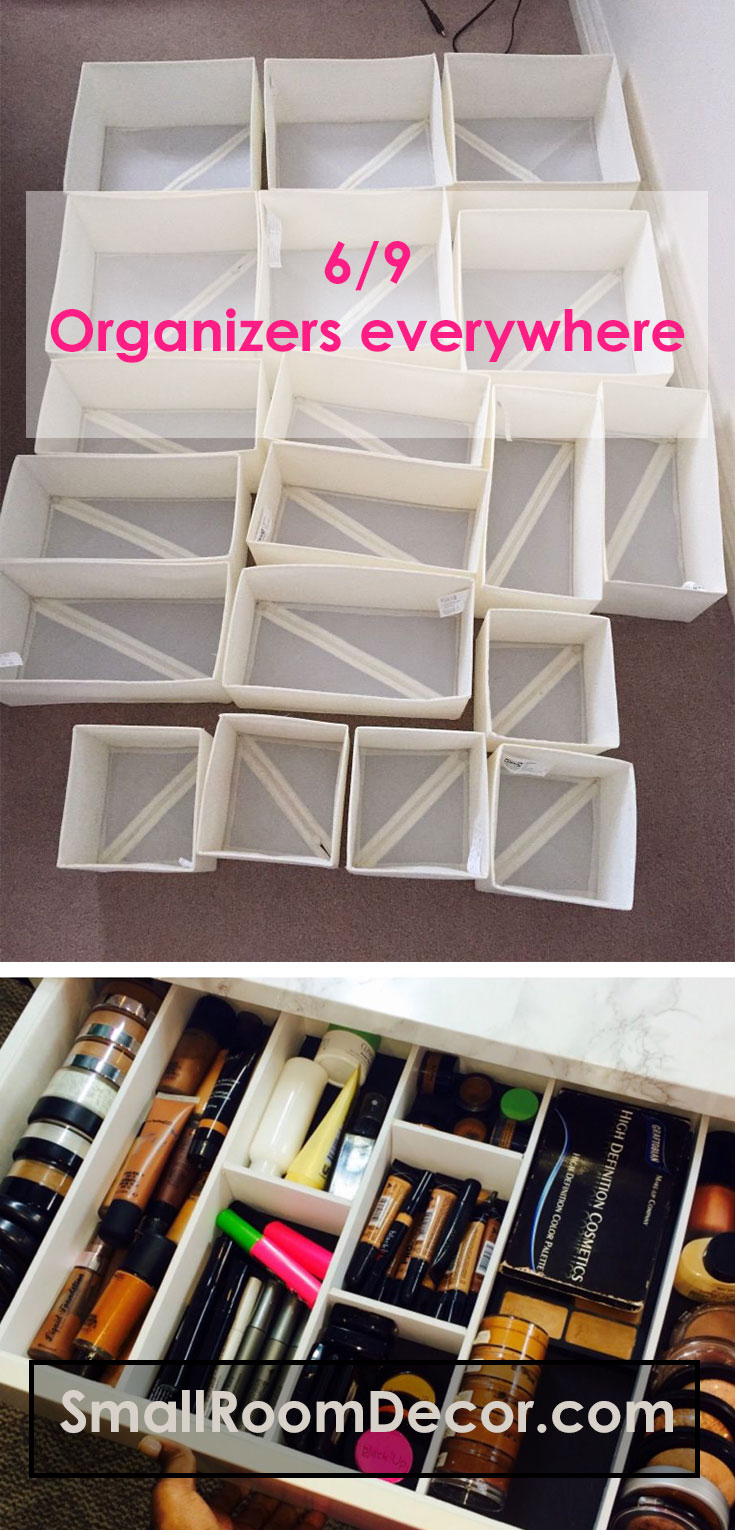 Divide and conquer… works for small bedrooms as well.
Drawer organizer (divider) typically have several slots designed to organize common drawer contents, but they come in a wide variety of shapes, sizes and materials. The best part is that most drawer organizers are incredibly affordable, making them a smart investment for any household.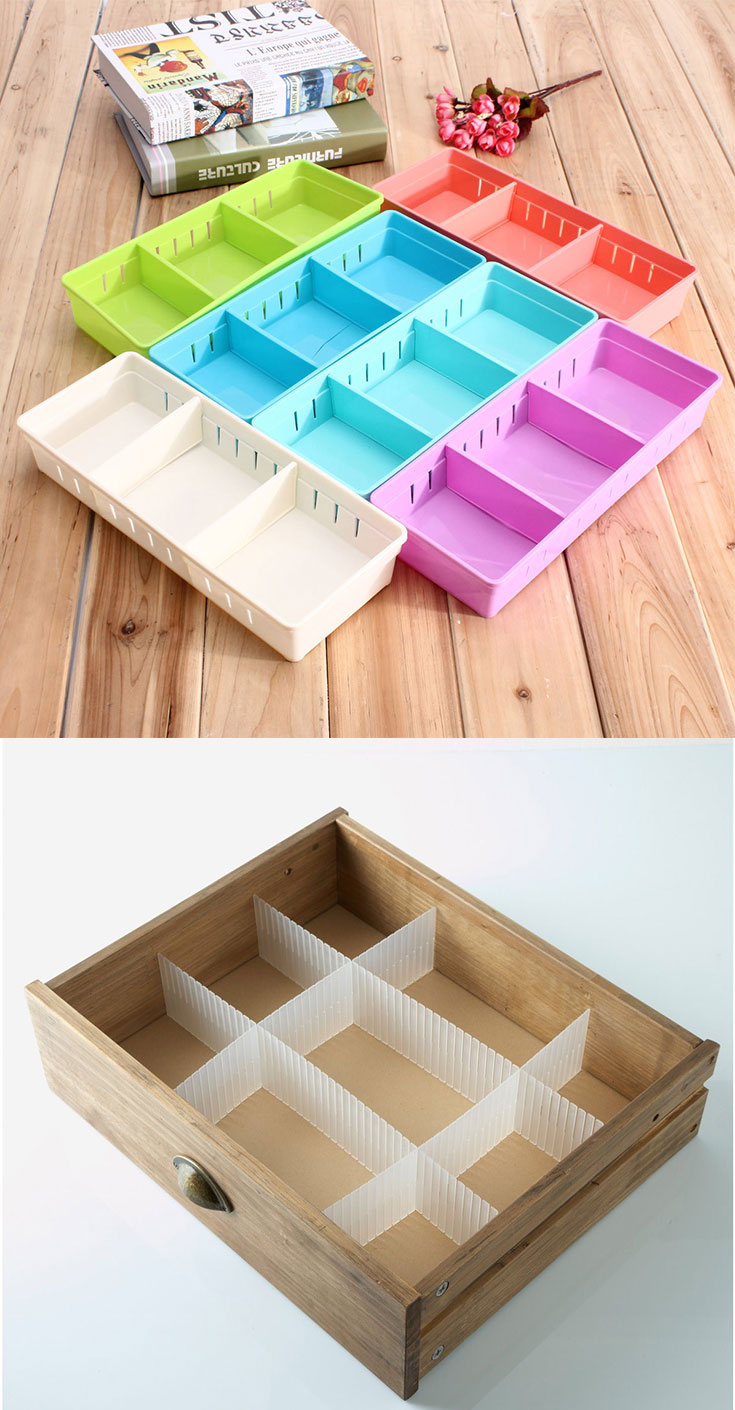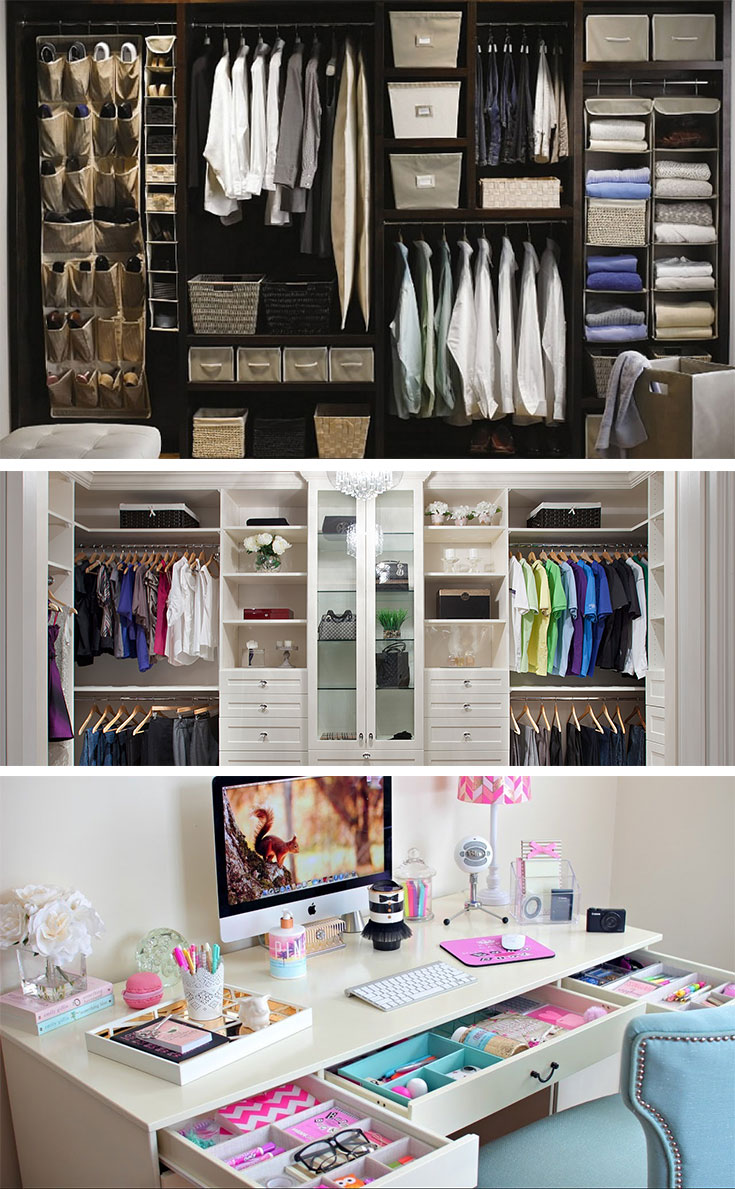 7. No accessories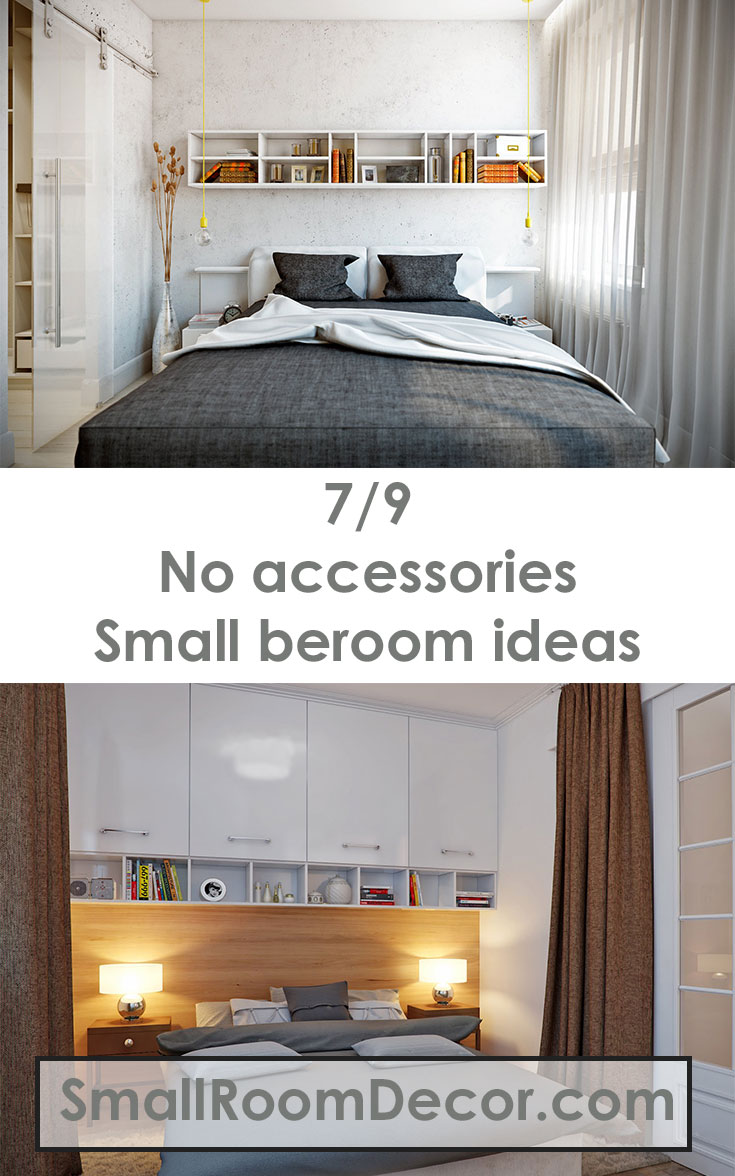 Having a small bedroom doesn't mean that you have to let go of interior design for the sake of functionality. Instead, you should try to strike a balance between the two focuses.
While deciding how to add brightness to your room, think about colorful pillows and other textiles instead of accessories.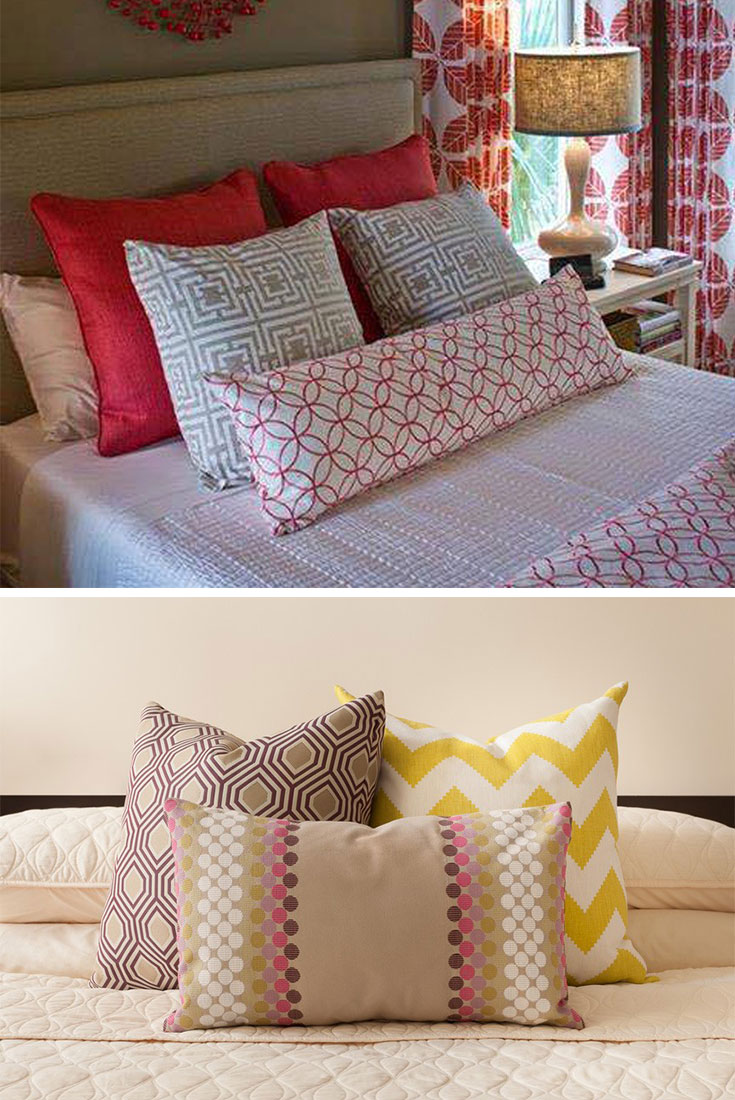 8. Murphy Bed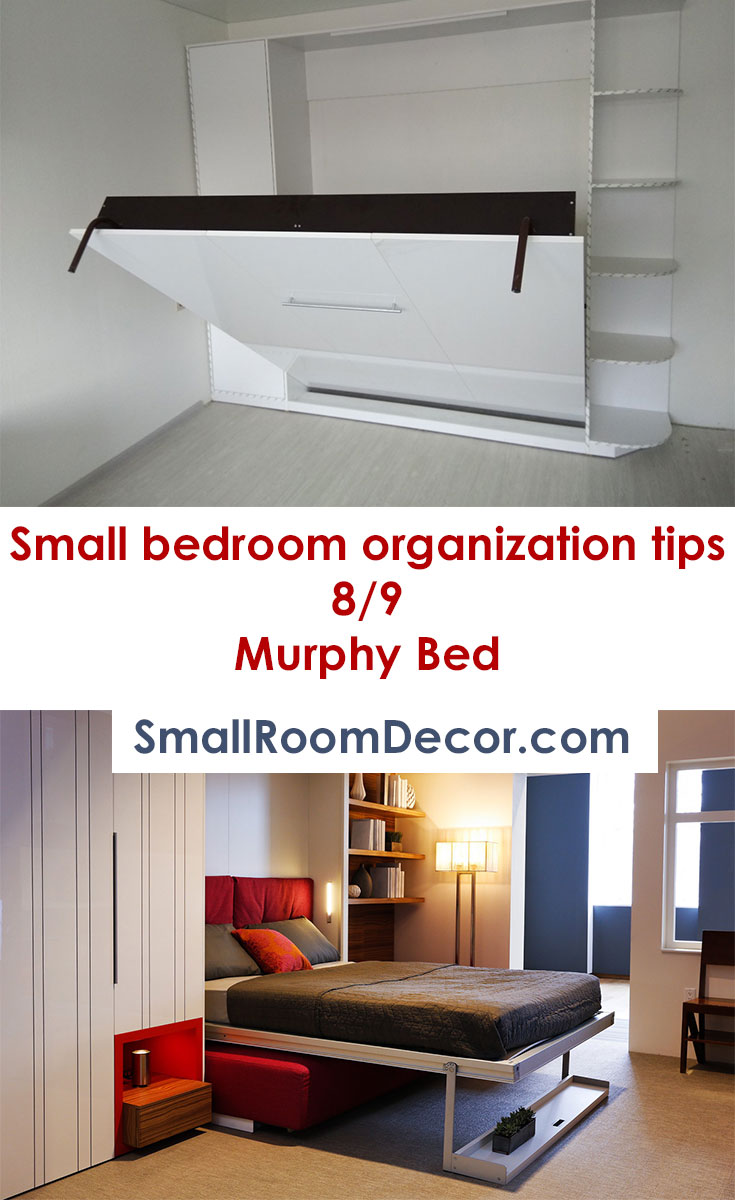 A Murphy bed (also called a wall bed, pull down bed, or fold-down bed) – is a bed that is hinged at one end to store vertically against the wall, or inside a closet or cabinet.
Most Murphy beds do not have box springs. Instead, the mattress usually lies on a wood platform or wire mesh and is held in place so as not to sag when in a closed position. The mattress is attached to the bed frame, often with elastic straps to hold the mattress in position when the unit is folded upright. Piston-lifts or torsion springs make modern Murphy beds easy to lower and raise.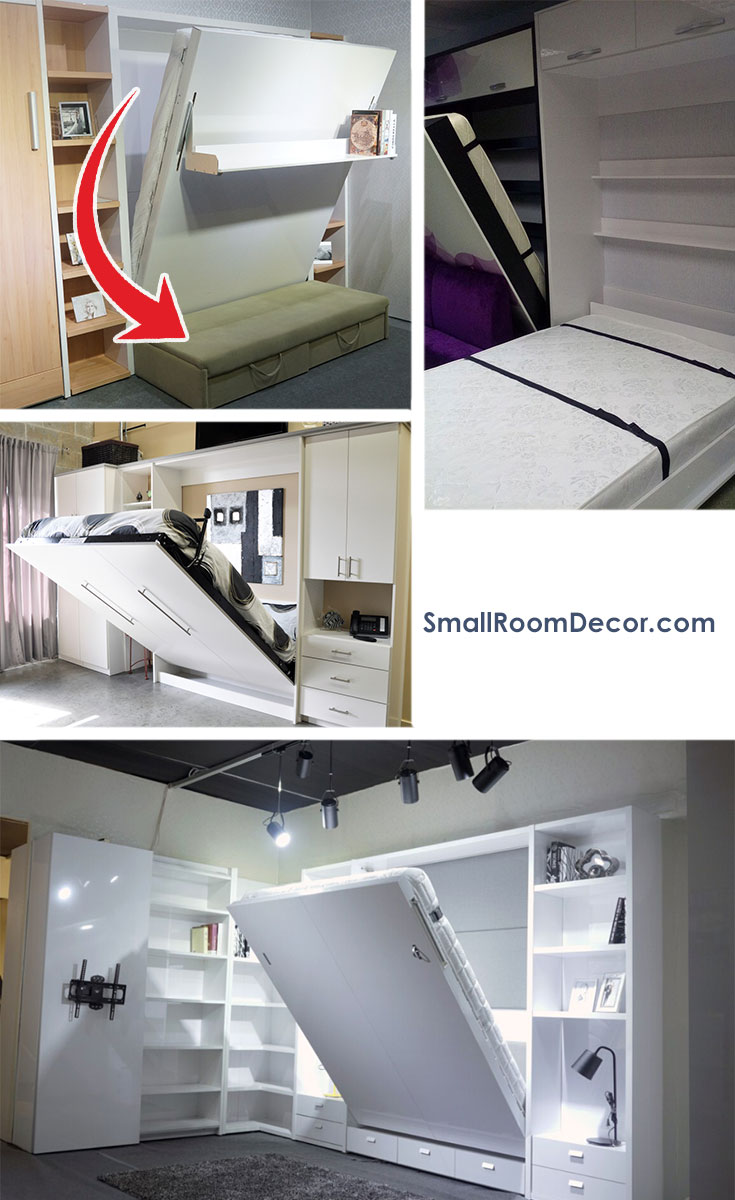 9. Perforated hardboard (Pegboard)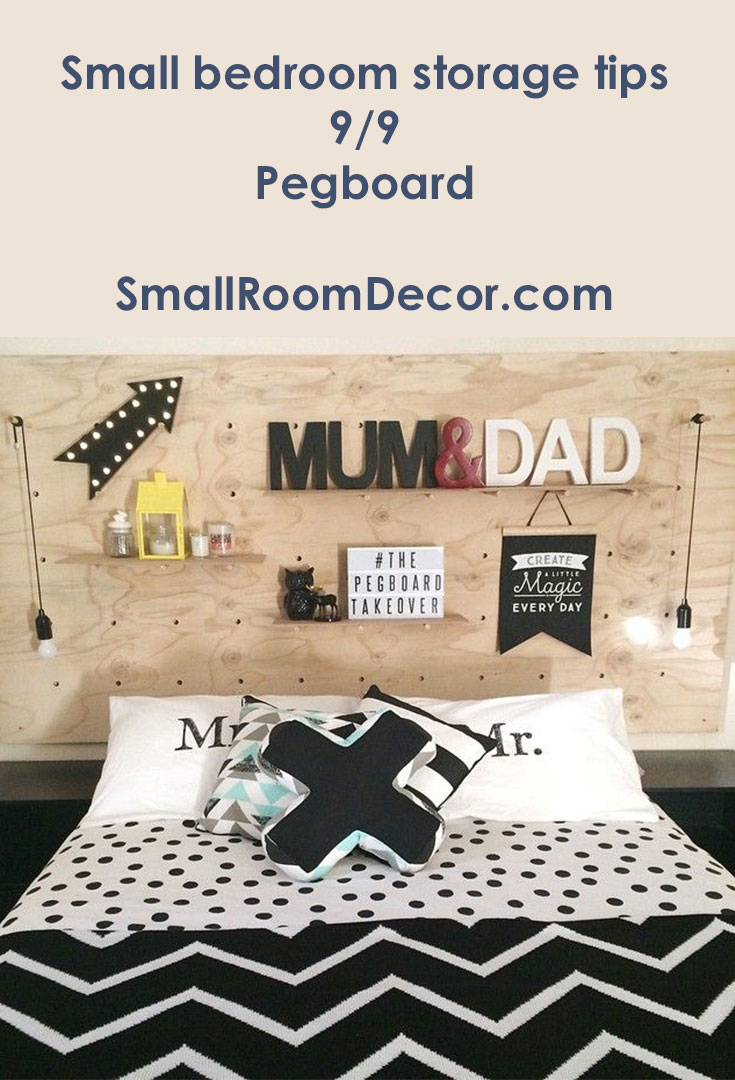 Perforated hardboard is tempered hardboard which is pre-drilled with evenly spaced holes. The holes are used to accept pegs or hooks to support various items, such as tools in a workshop. But also it's an awesome organization hack for the small bedroom.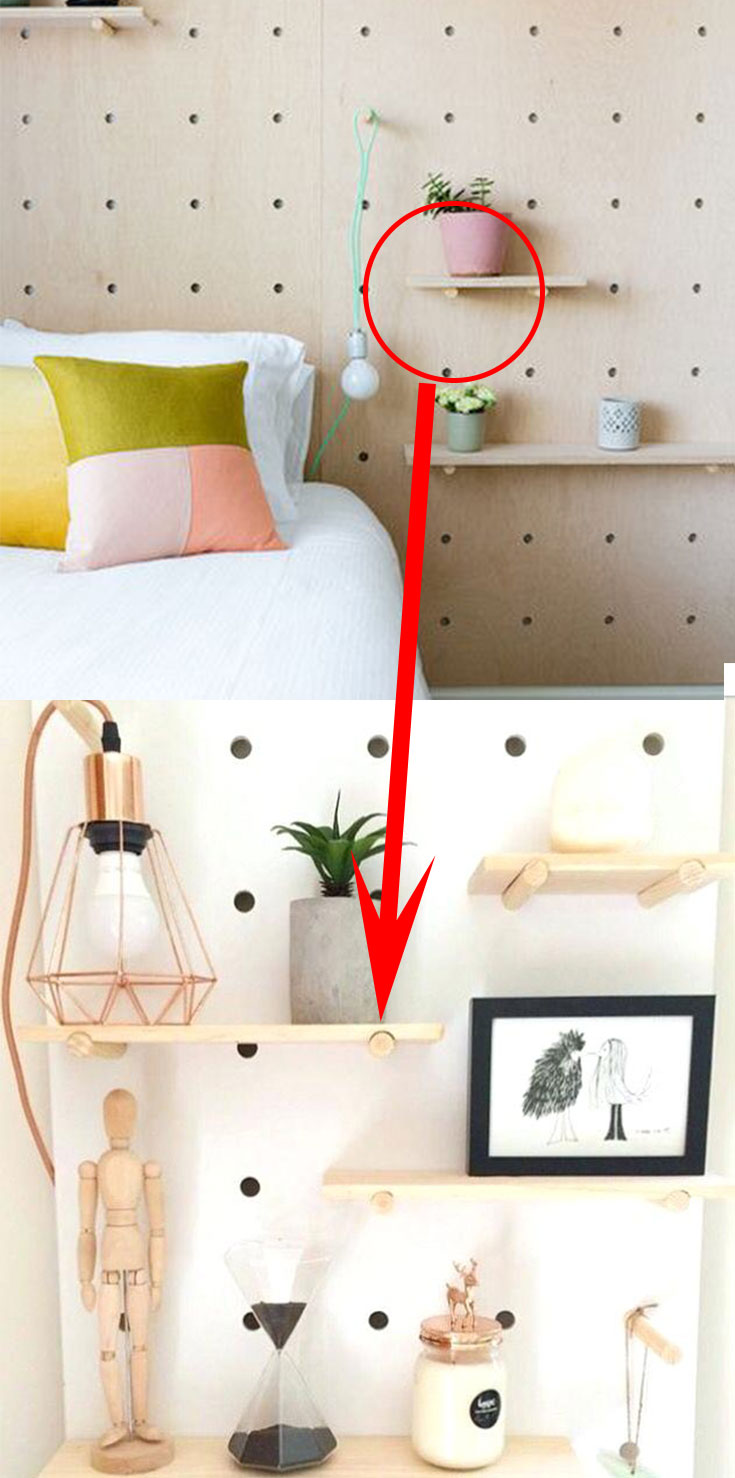 Standard perforated hardboard is made of wood fibers, usually with the addition of resin, and tempered by coating with a thin layer of linseed oil and baking at a high temperature to polymerize the oil. This provides more water and impact resistance, hardness, rigidity and tensile strength.