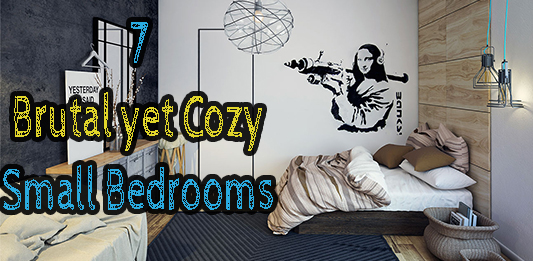 In 2019 real estate prices continue to grow, as a result small bedrooms and contemporary design styles are becoming increasingly relevant.
Many people say that industrial style is not cozy enough. We have selected 7 stylish small bedroom interiors that will make you change your mind.
Brick wall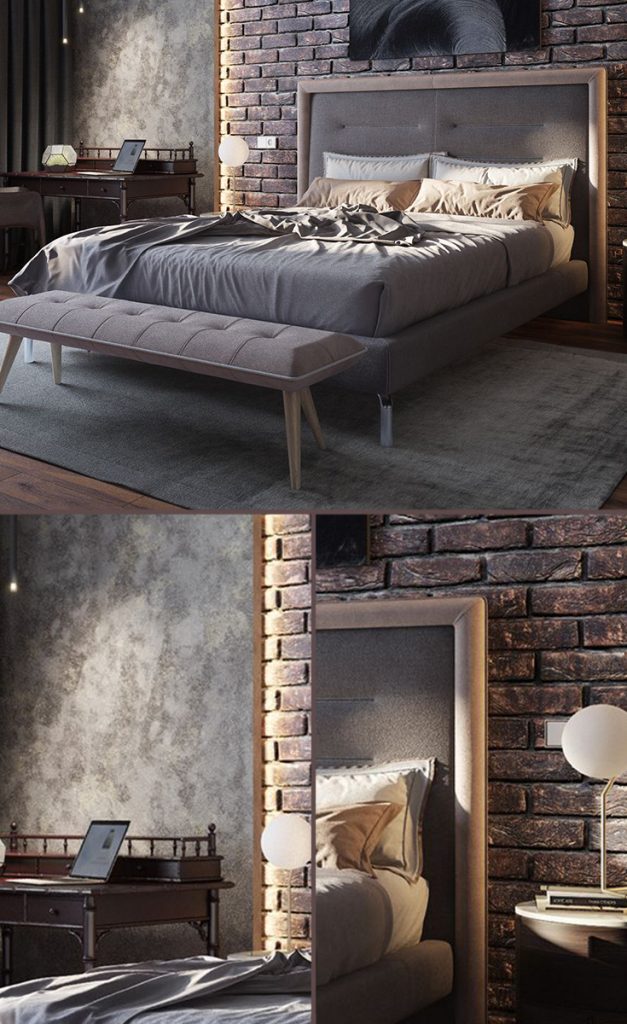 What could be more uncomfortable than bricks?
True, but not for bedrooms. In the bedroom, we are in the dark. And bricks due to the deep texture look cool under the side lighting.
Textures instead of colors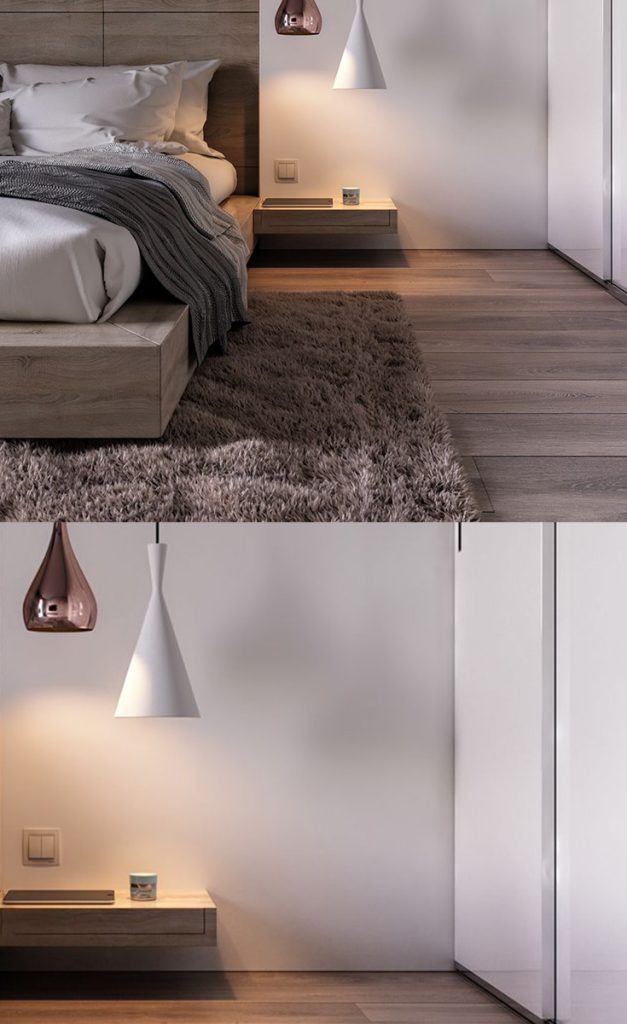 White, gray, wood. Not much. But this is not minimalist style due to the variety of textures. The bedroom is always about a lot of textiles – bed linen, pillows, carpet, curtains. So, feel free to choose minimalist for the bedroom and not be afraid that it will be not cozy enough.
Soft beds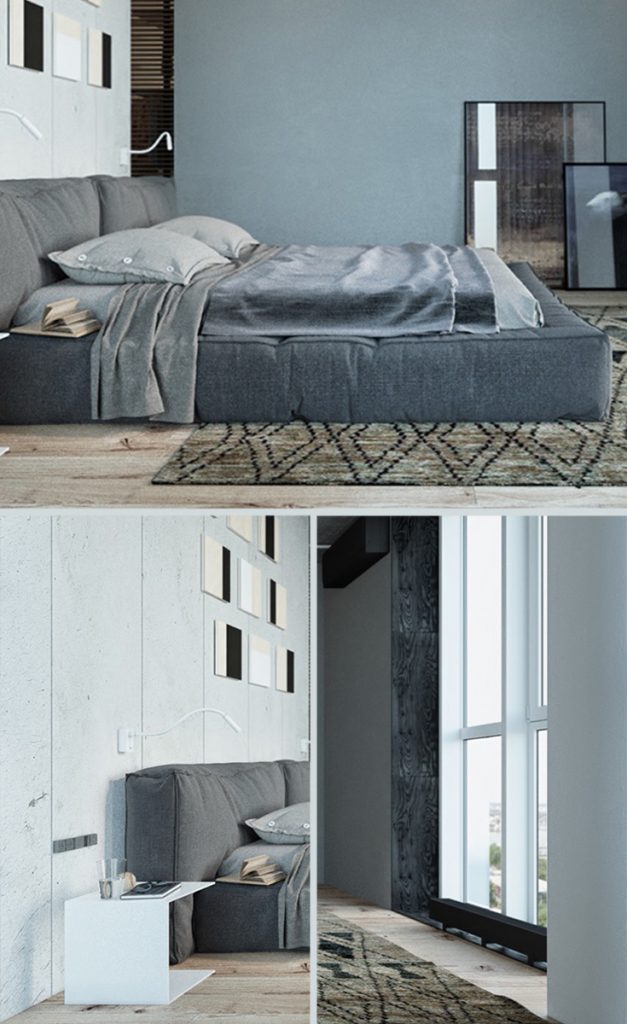 Beds with soft sides have become popular for good reason. This trend will definitely continue in 2019. Those beds are very cute. Dusting is easy with a vacuum cleaner.
Concrete accent wall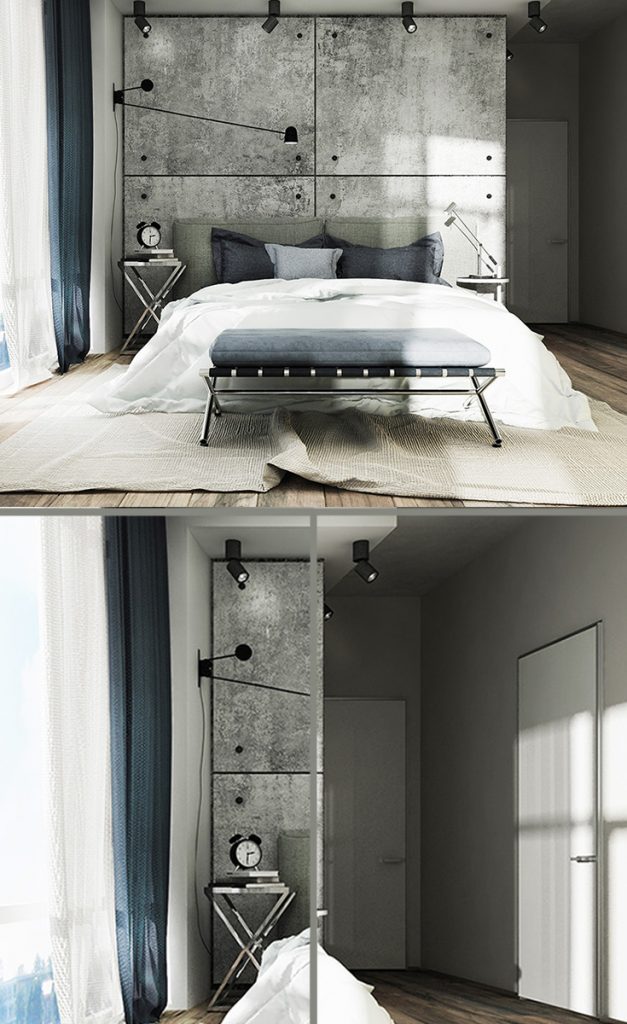 Concrete as a finishing material looks as brutal as possible. But do not rush to judge. First, the concrete is very pleasant to touch. Secondly, it also looks great under the side light. And in the third, concrete as the background makes the rest looks advantageous.
Close to the nature minimalism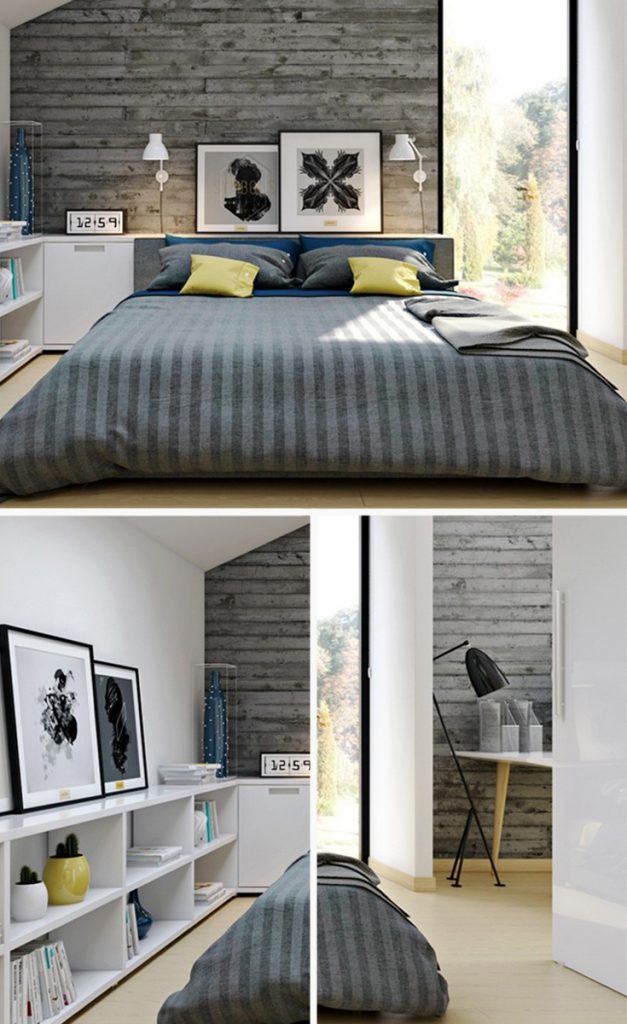 A limited set of natural materials is an excellent choice for a budget but conceptual design of a small bedroom.
Modern Scandinavian bedroom design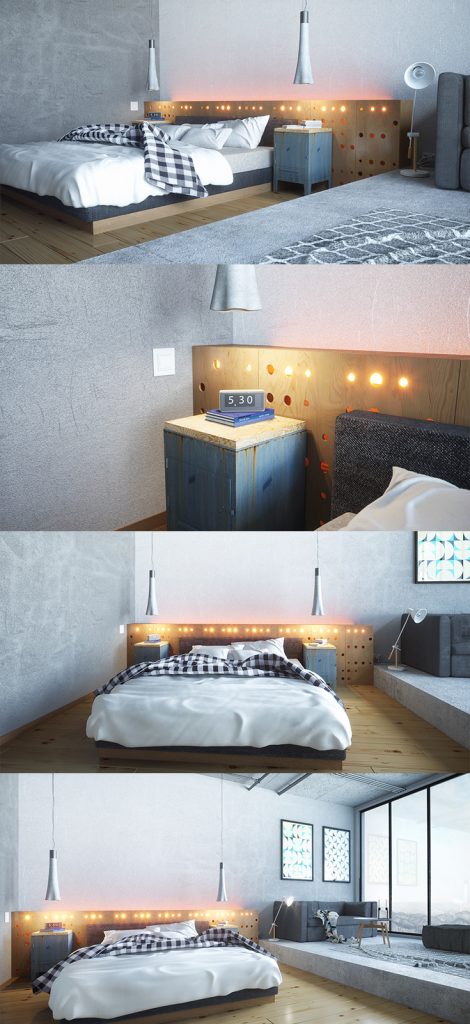 Colors and materials typical for the Scandinavian style, but the forms, accessories, furniture, and stuff are from minimalism and high-tech.
Conceptual street art in the bedroom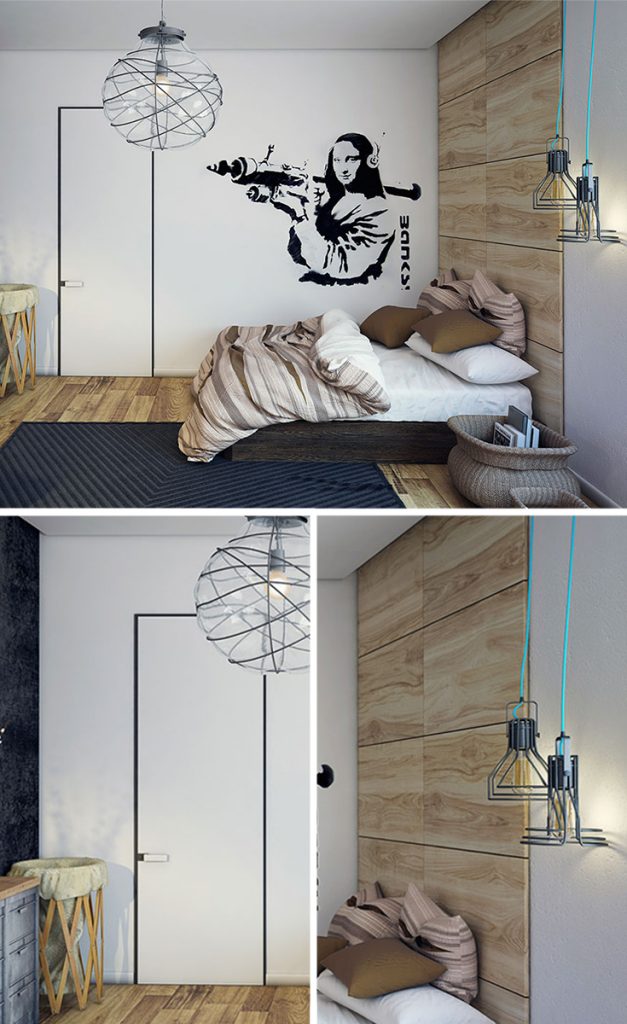 Only 1 drawing on a white wall and the interior is guaranteed not to be boring. The best part, you can leave this at the very end and add it at any time. It's always easier to add a highlight to the interior than to correct the mistakes made.