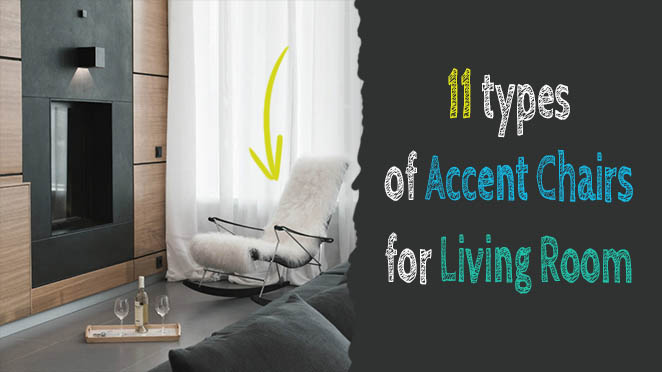 Mid-Century contemporary chairs are great decors suitable for any interior style. So let's take a look at all 11 possible types of accent chairs for living rooms.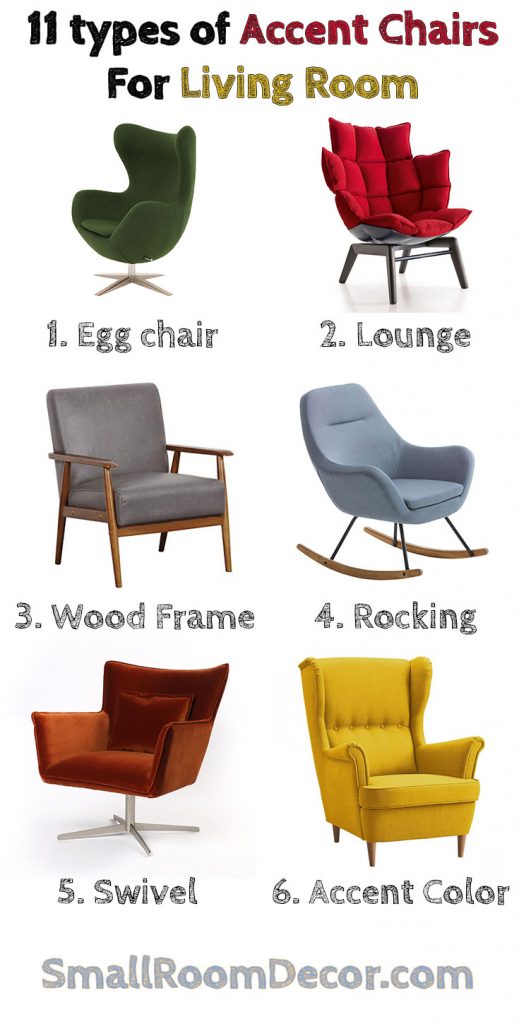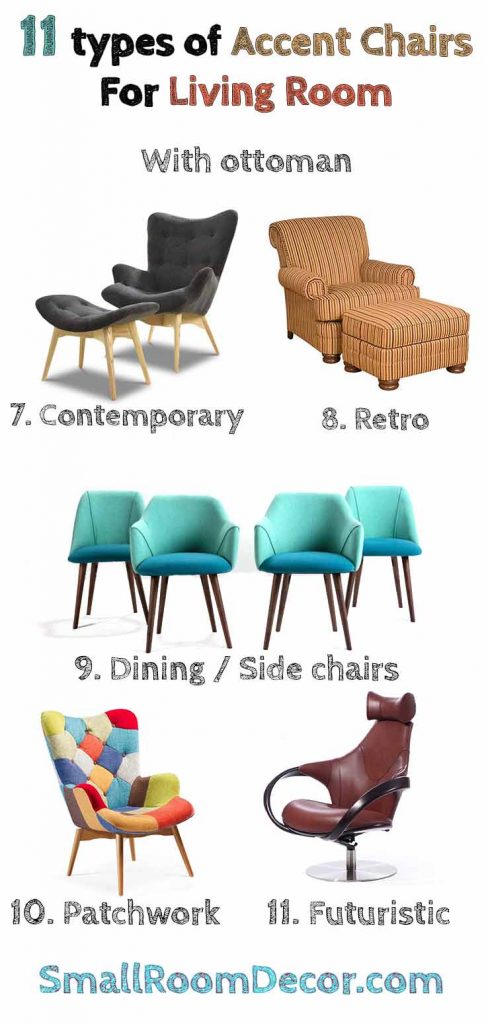 1. Egg chair
The Egg is a chair designed in a typical Jacobsen Swan style. It's one of the most stunning accent chairs ever made, which represents the triumphs of contemporary style interior design.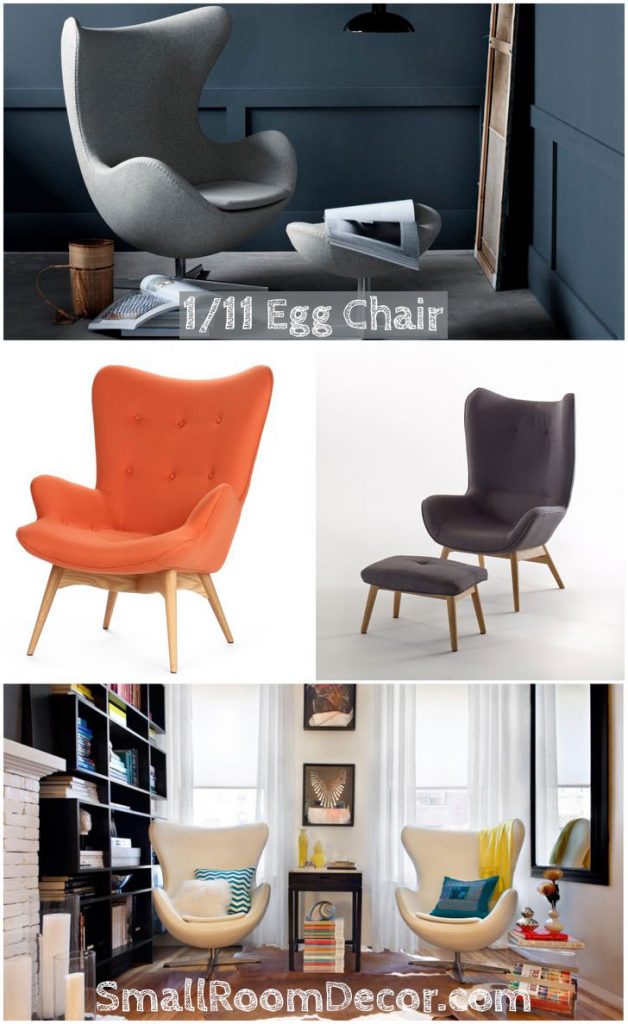 The egg originated from a new technique that Jacobsen used first; strong foam inner sheath under the upholstery. Even though The Egg chairs are too popular in media to be exclusive, it is still not common in real interiors. And it's still our №1 advise as accent furniture choice for any modern living room.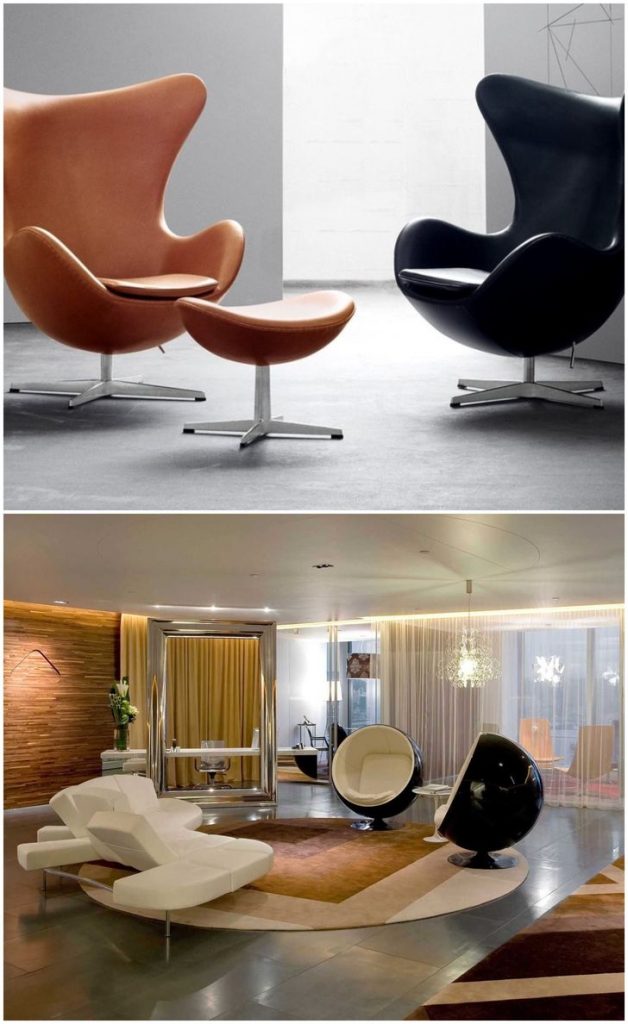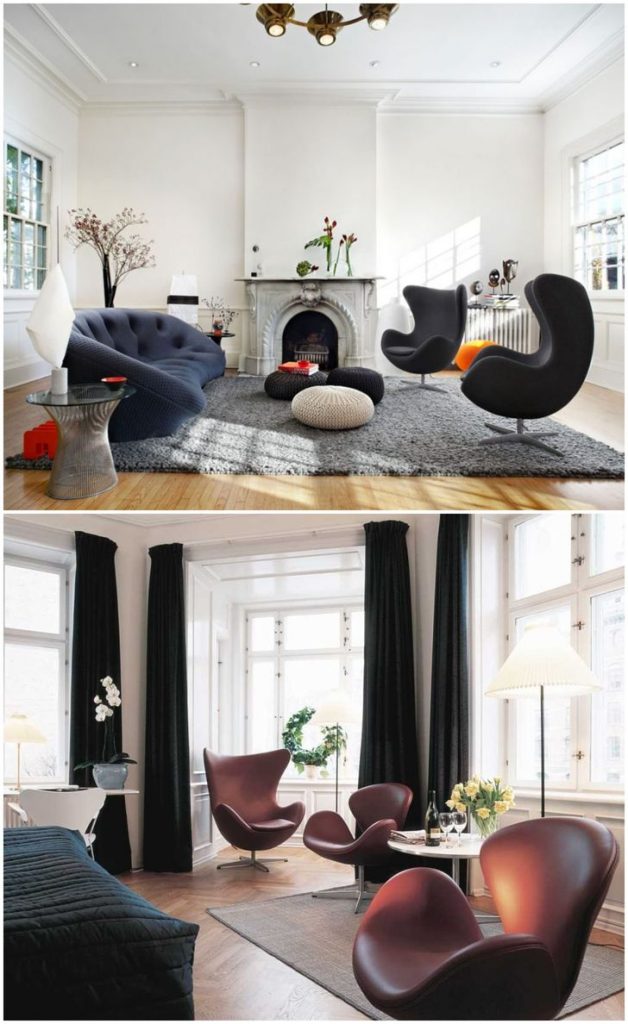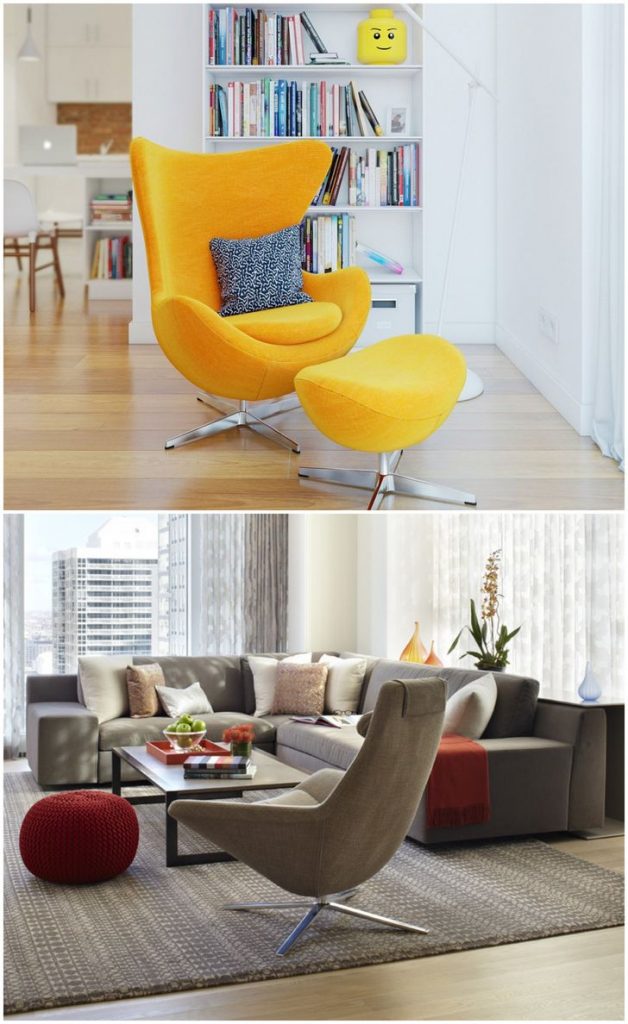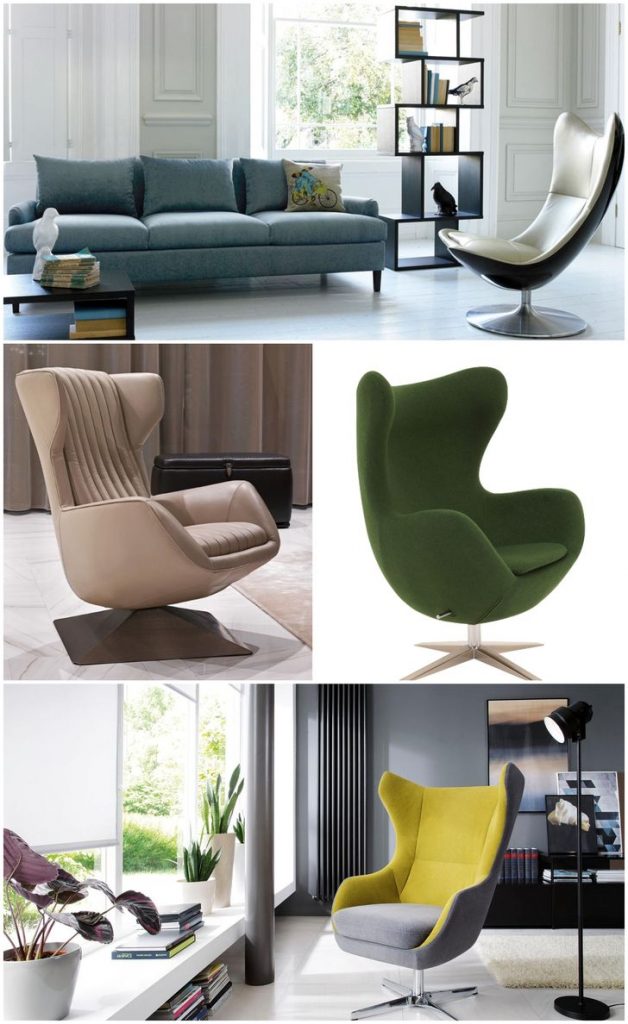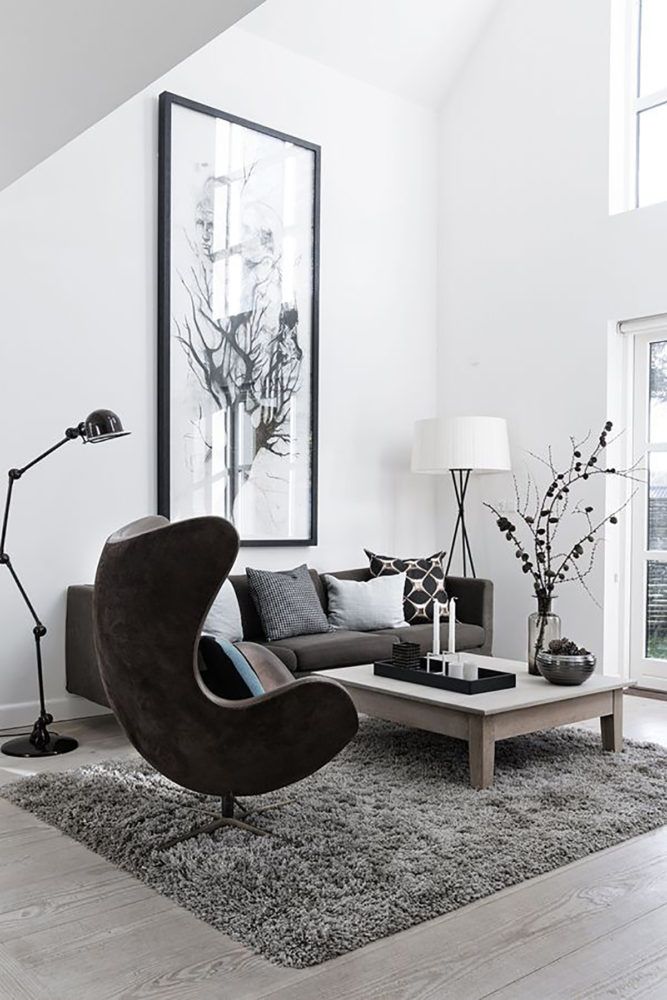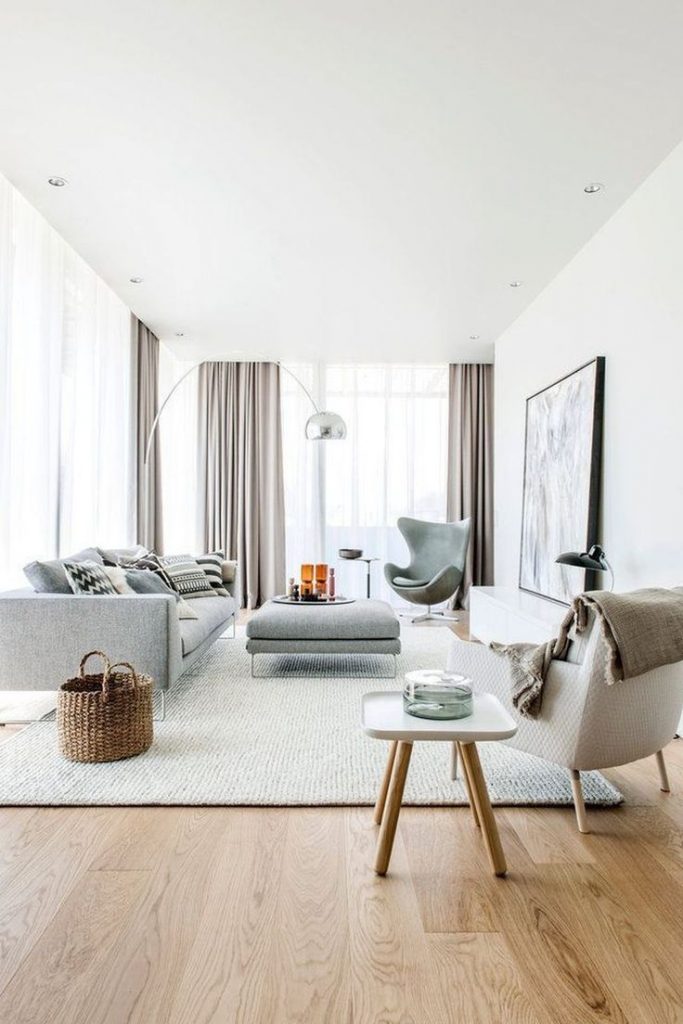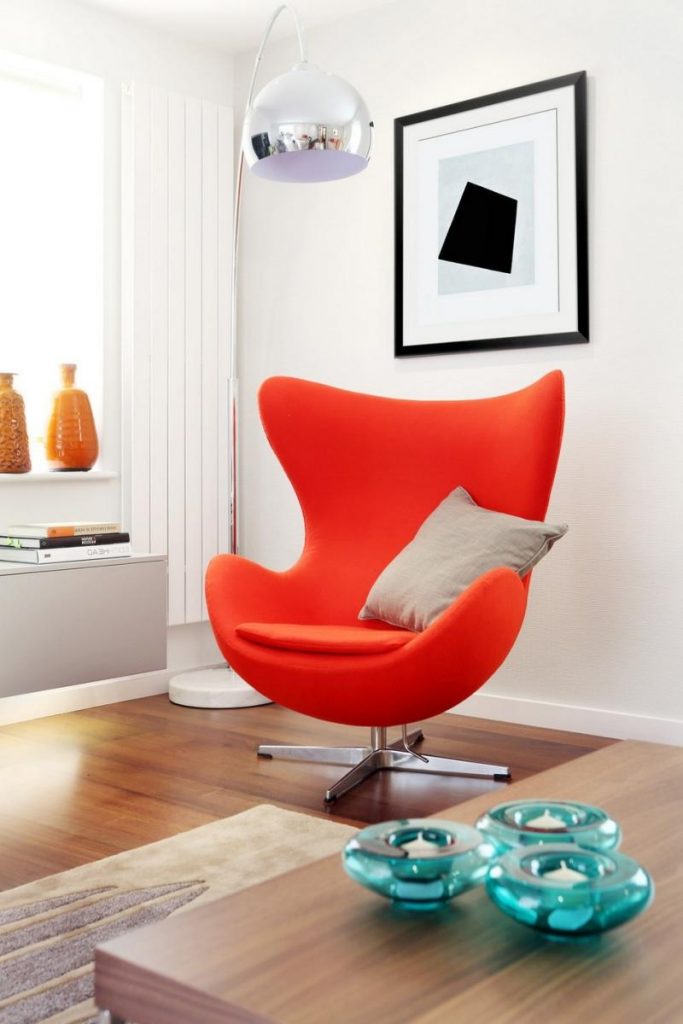 2. Lounge chair / Recliner
Zero gravity is the position of the body in which the force of gravity is equally distributed and we are almost in zero gravity without feeling the tension.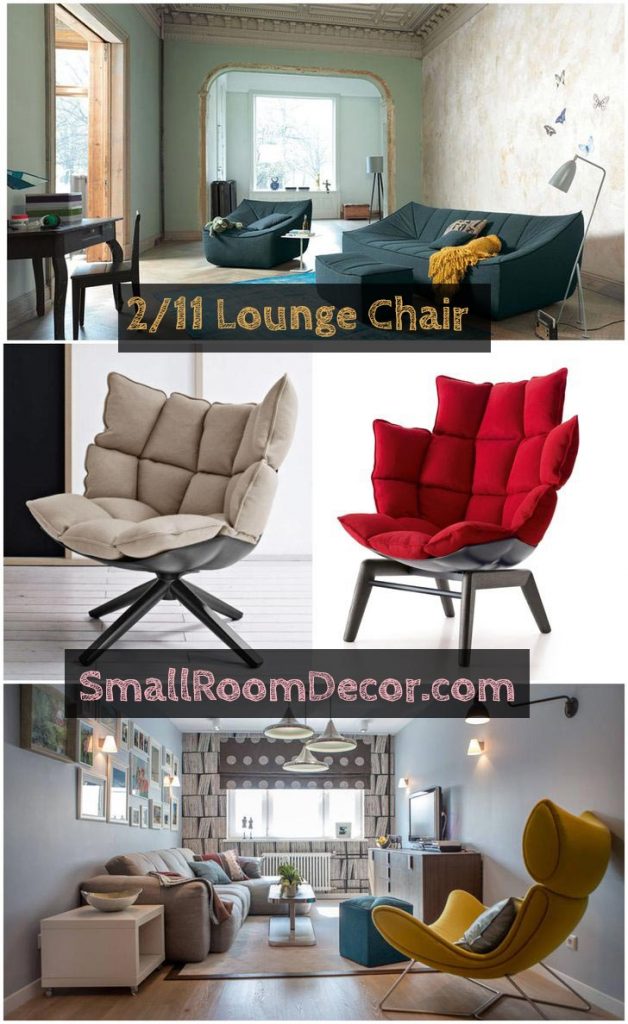 This semi-sitting reclining position could be taken in the lounge chair. This is the perfect pose for reading, listening to music and just relaxing. Due to its ergonomic shape, the recliner chair looks futuristic and will perfectly fit even into small modern living rooms. Oversized lounge chairs look like they just came from outer space.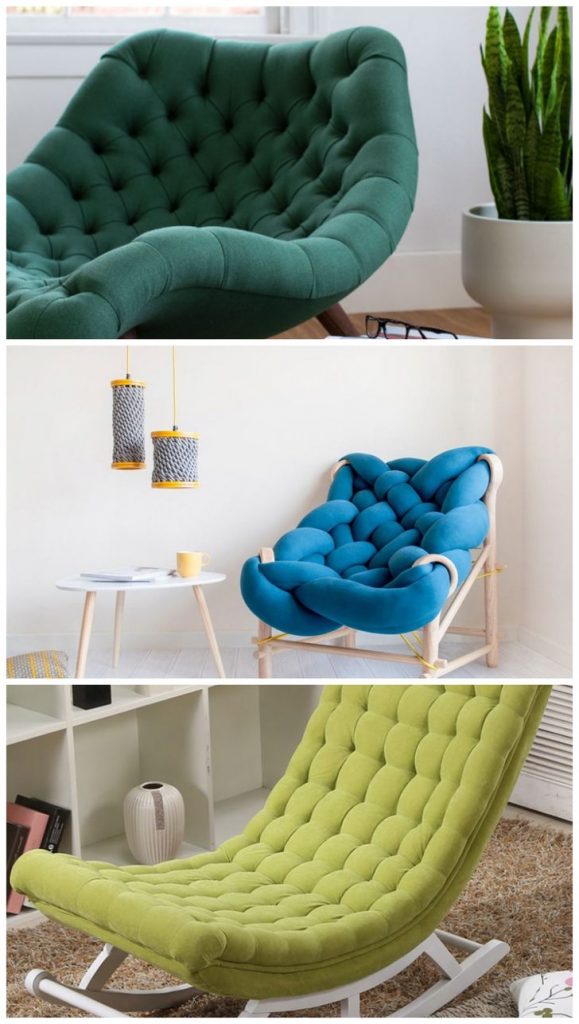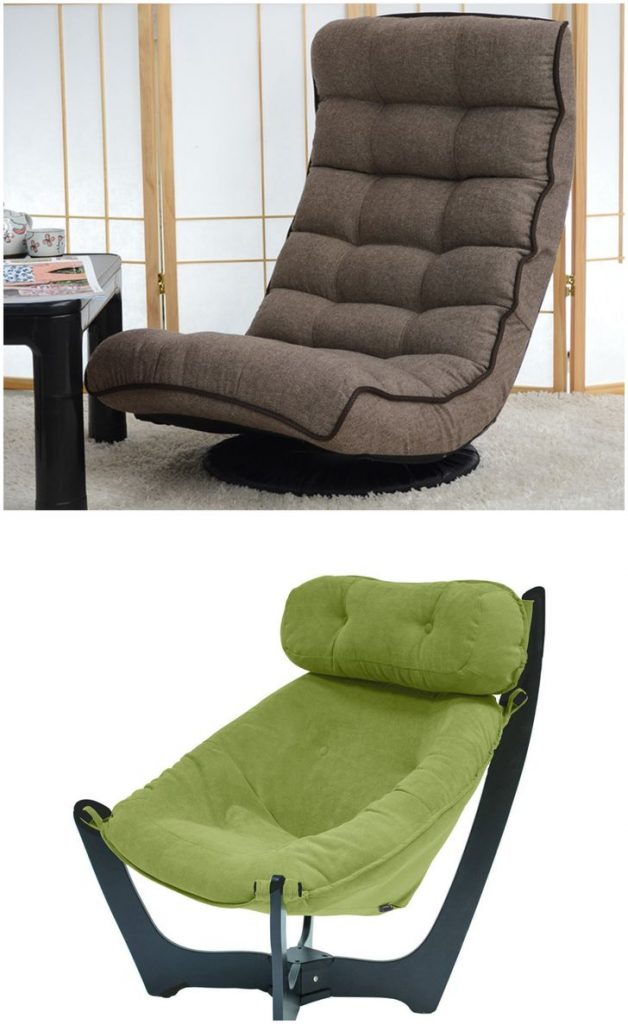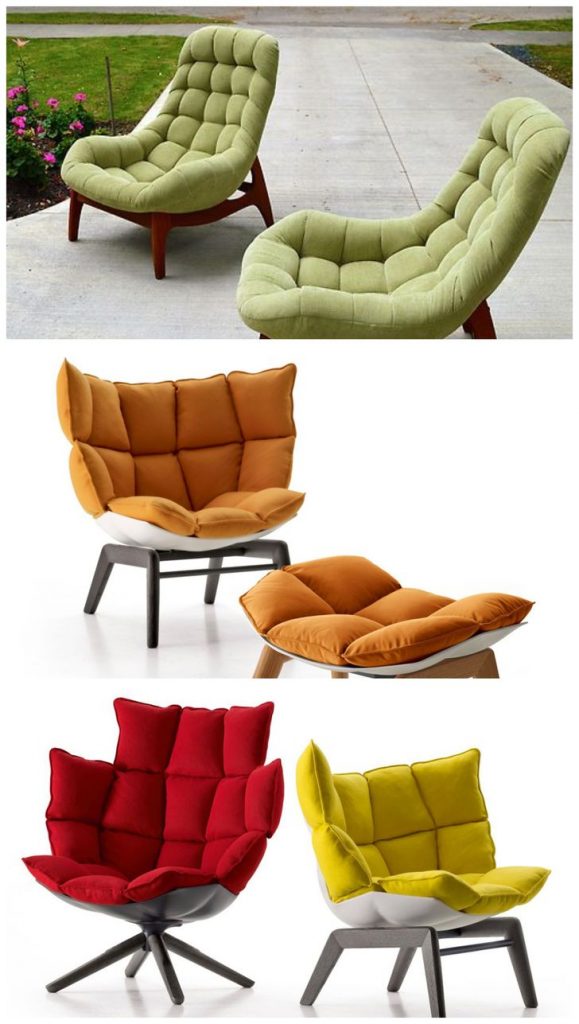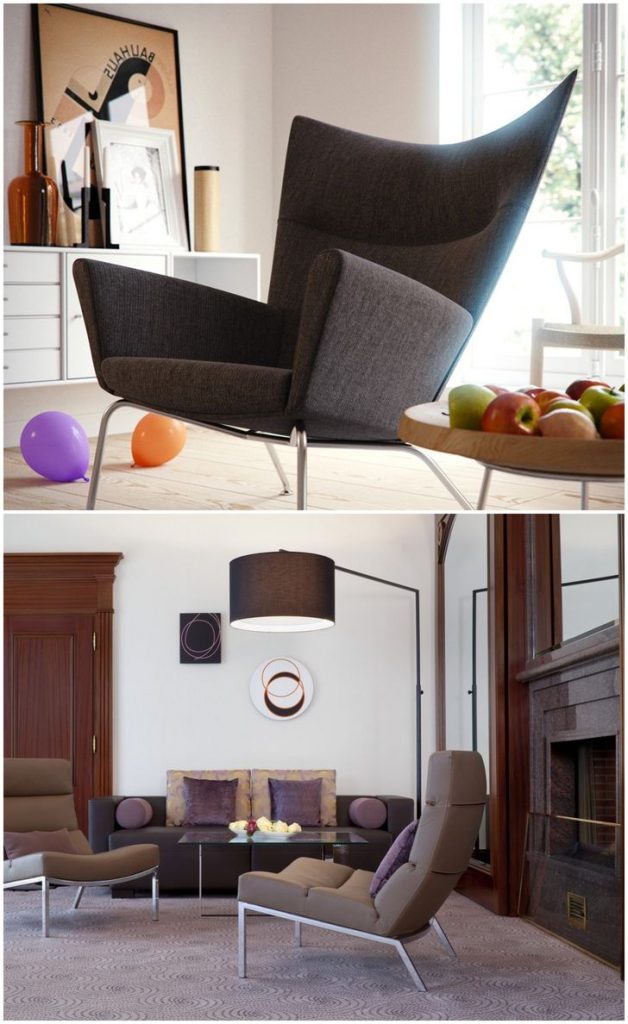 3. Wood Frame chair
Minimalist look with sophisticated lines of wood-based legs will perfectly suit both traditional and modern interiors. This is the kind of accents which look stylish yet not pretentious.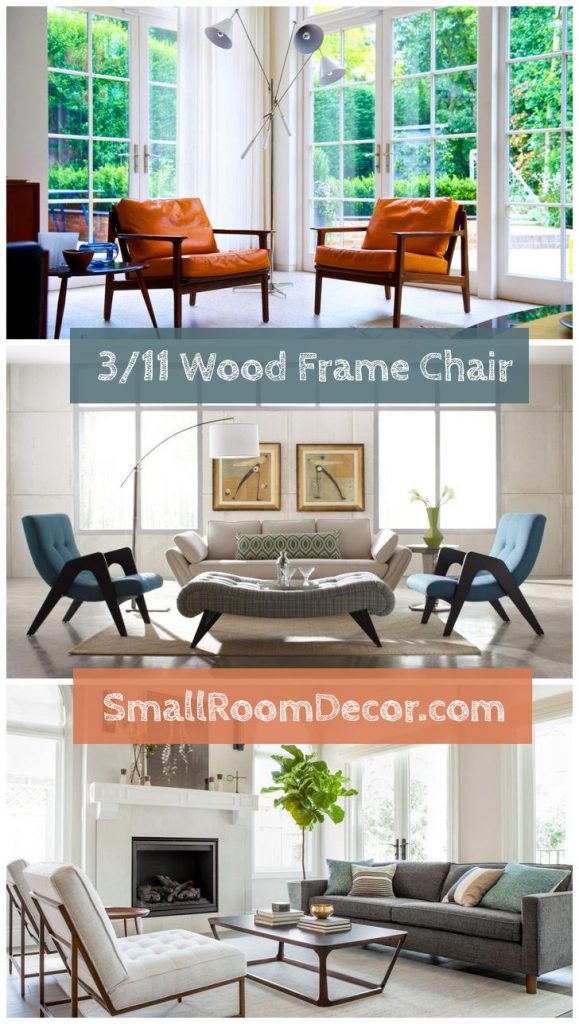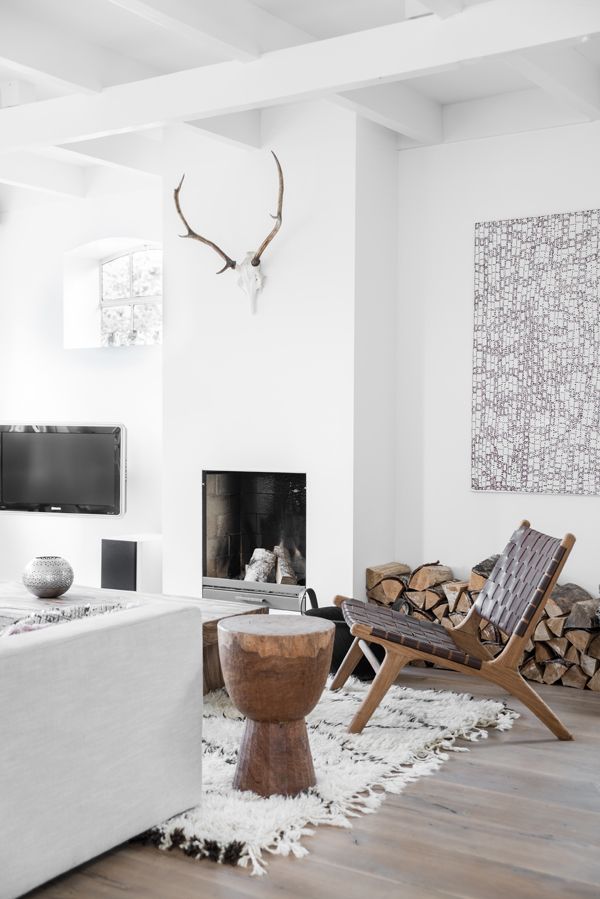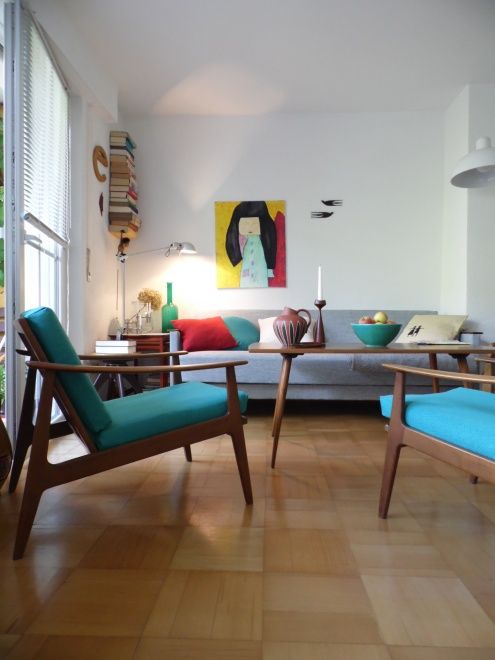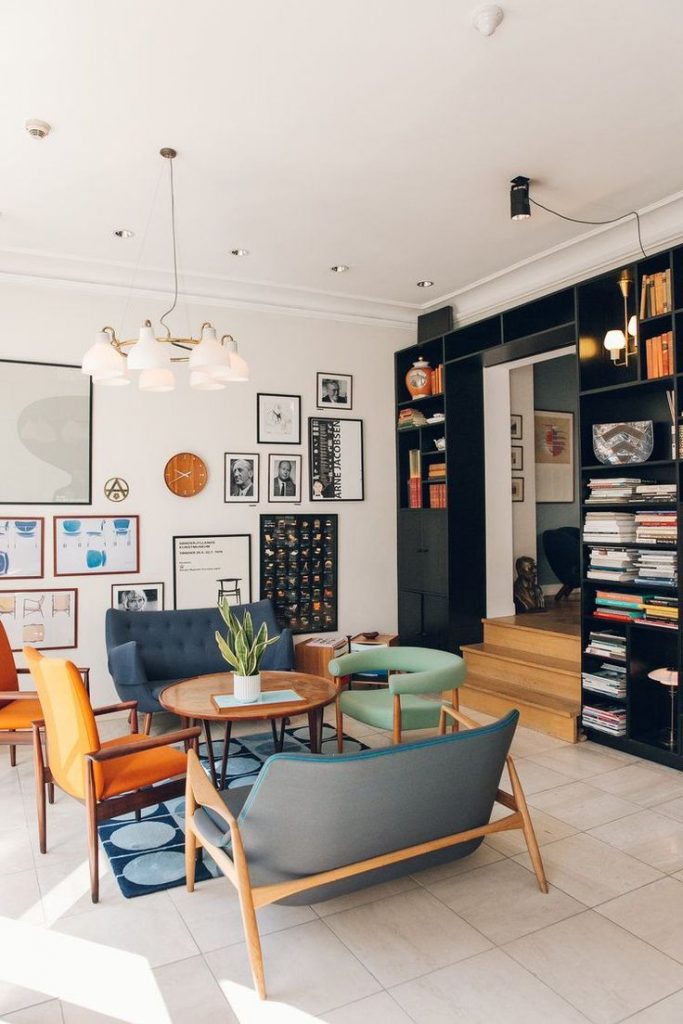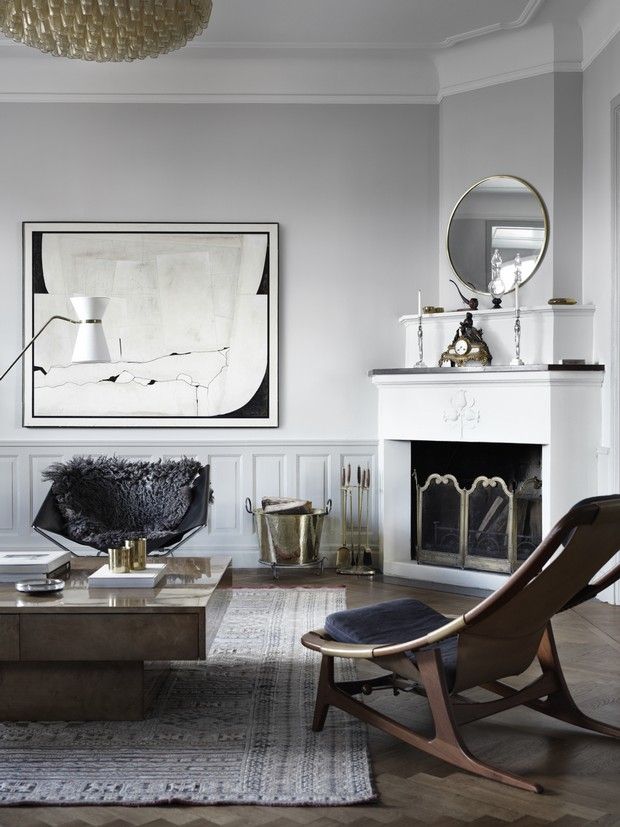 4. Rocking chair
Type of chair that contacts the floor at two points due to curved rockers attached to the bottom and gives the occupant the ability to rock back and forth by pushing with their feet or just shifting weight.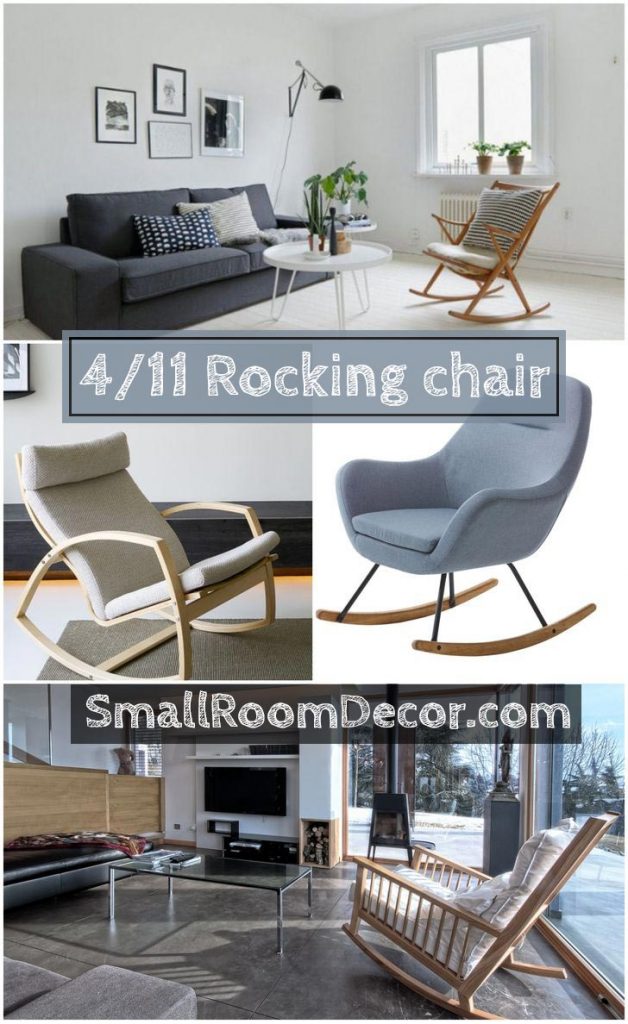 Historically rocking chairs were commonly made of wood, but nowadays there are modern designs with metal legs. Soft rocking motion provides faster onset of sleep than remaining stationary, mimicking the process of a parent rocking a child to sleep.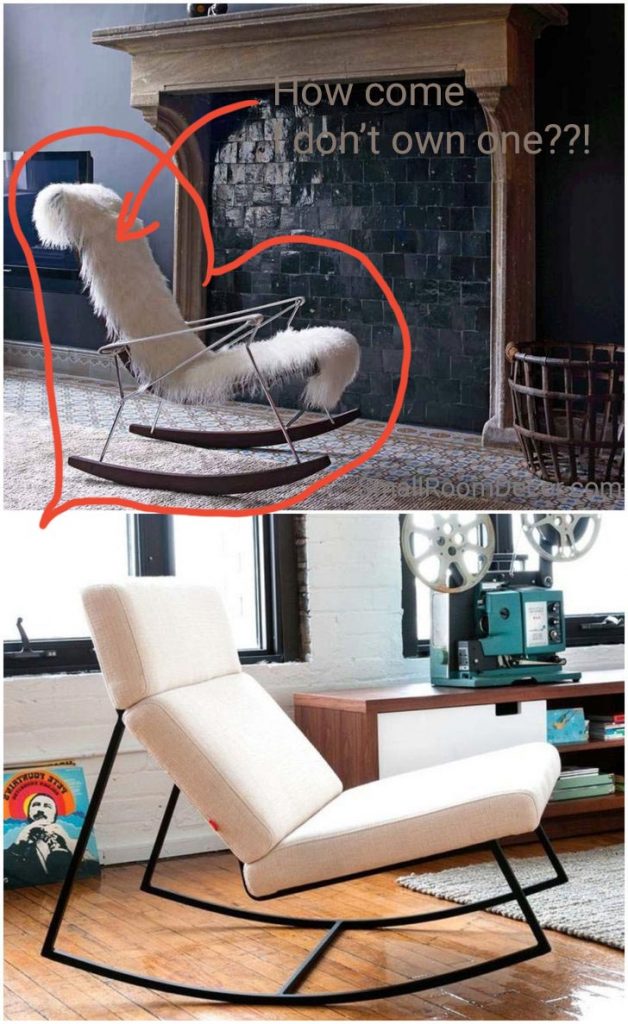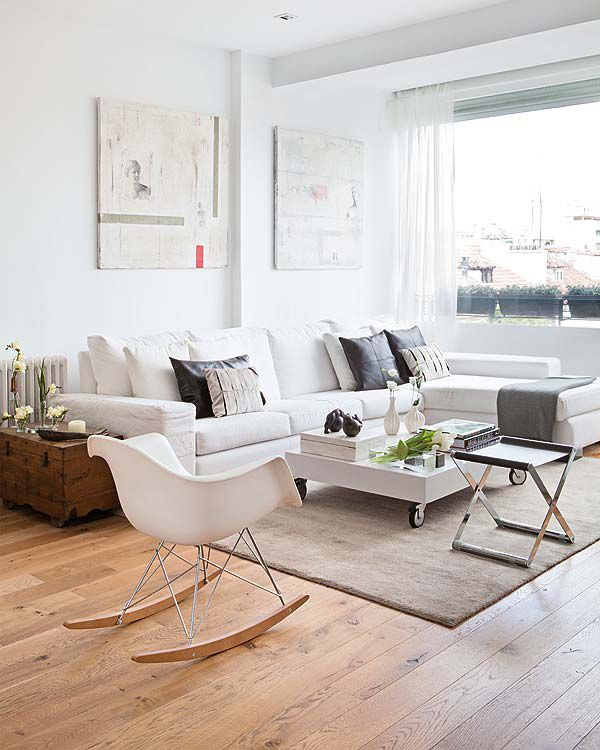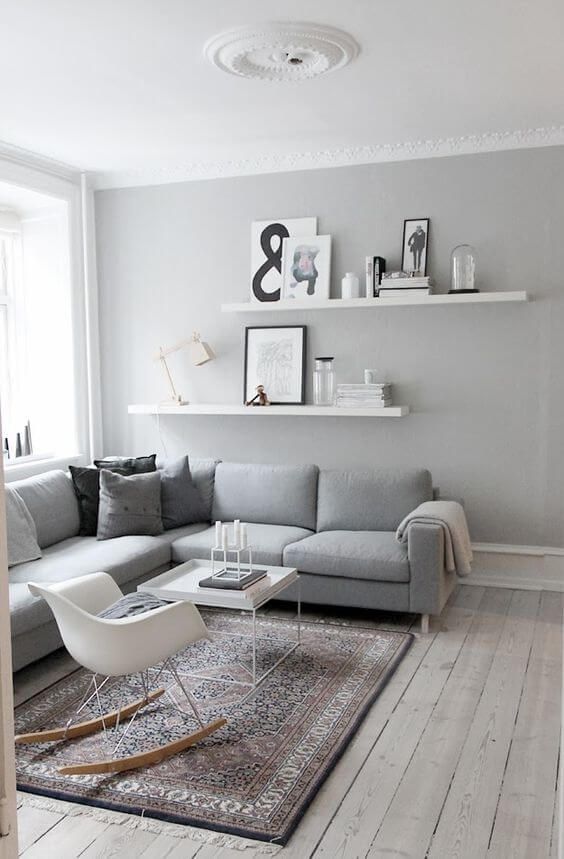 Rocking chairs are also comfortable because, when a user sits in one without rocking, the chair automatically rocks backward until the sitter's center of gravity is met.
5. Swivel chair
A swivel or revolving chair has a single central leg that allows the seat to rotate 360 degrees. This design makes the chair much more practical in comparison with static ones.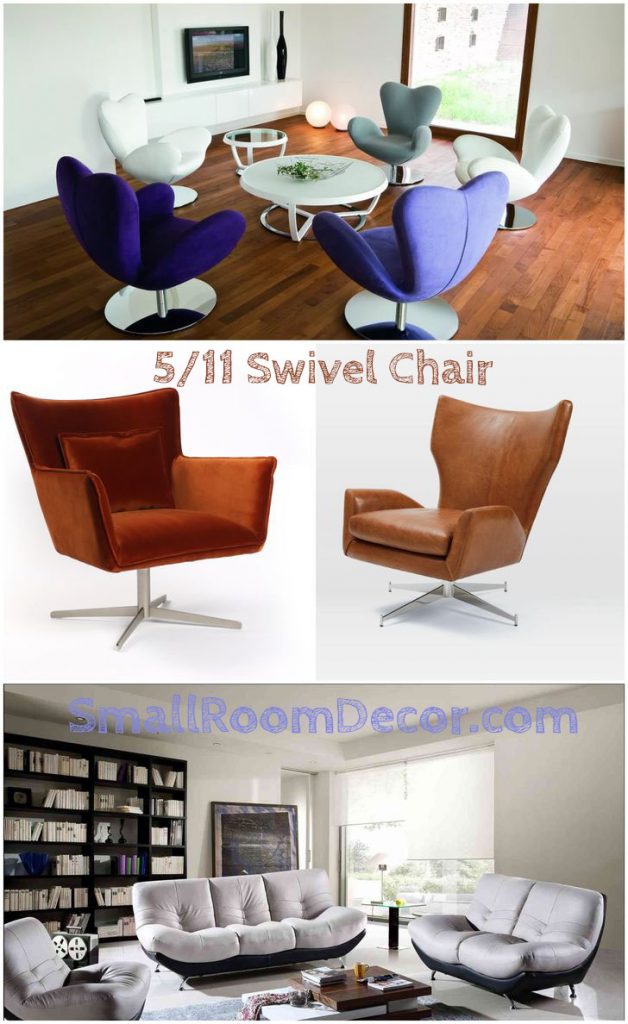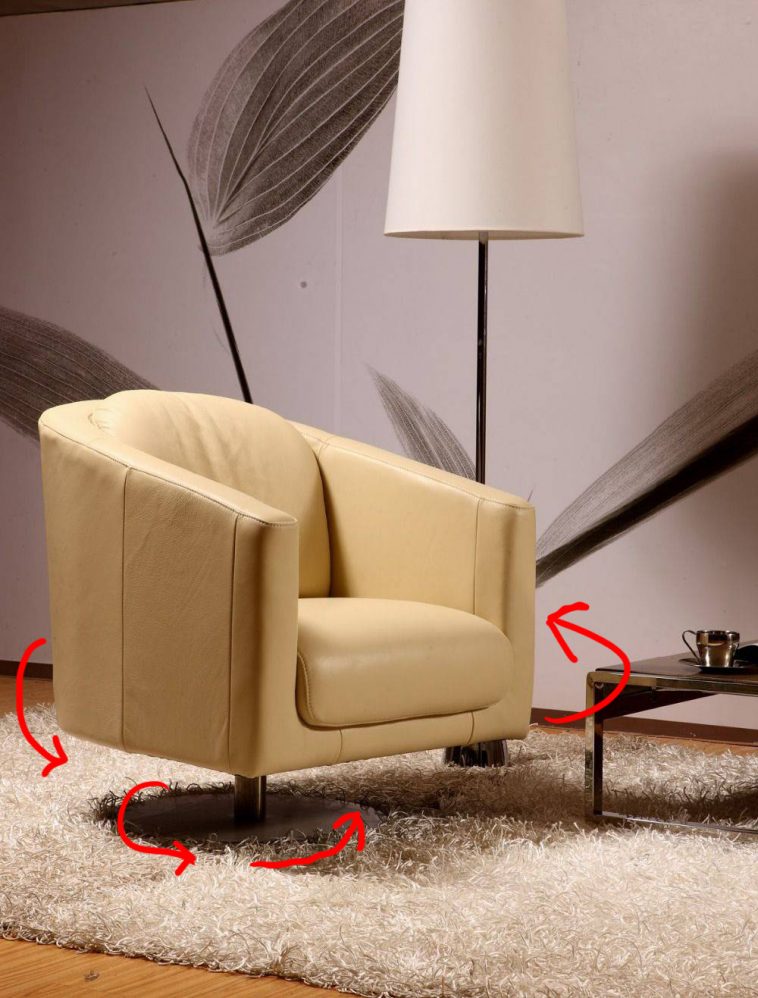 6. Soft accent chair
Soft chairs of different colors suit both modern/contemporary representing a great example of the mid-century style. The most common colors are: blue, red, grey, white, black, teal. Thanks to texture and extravagant shape these chairs are excellent accents.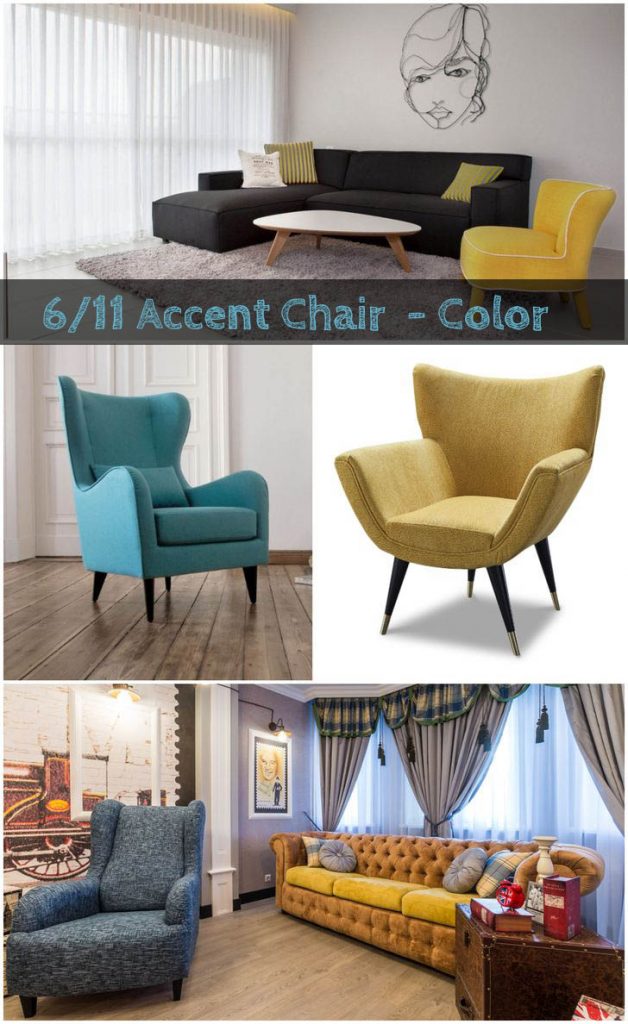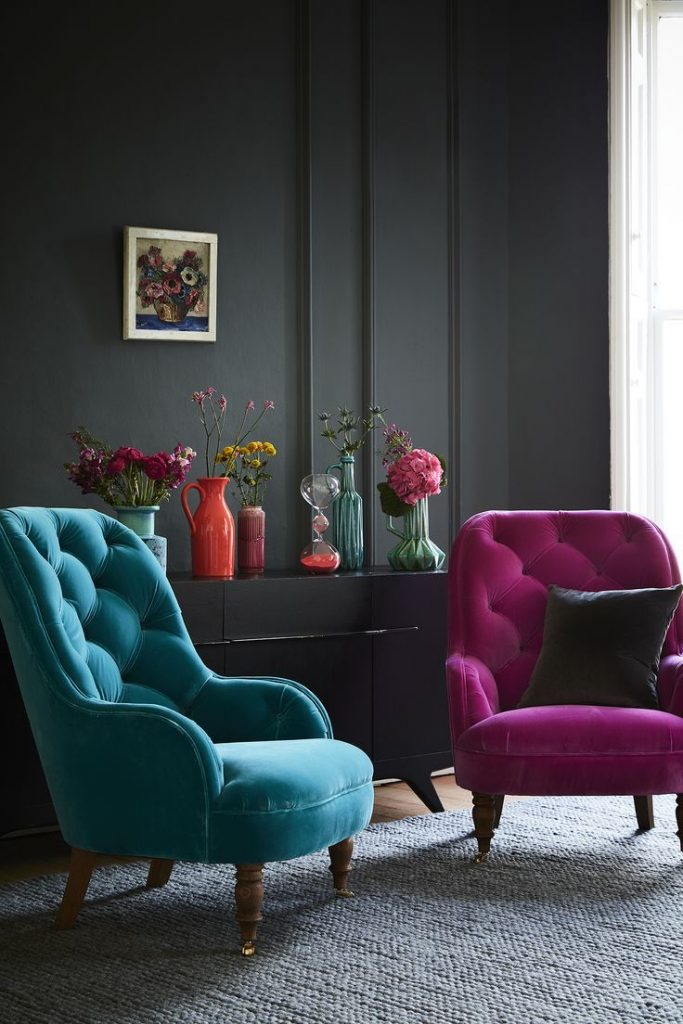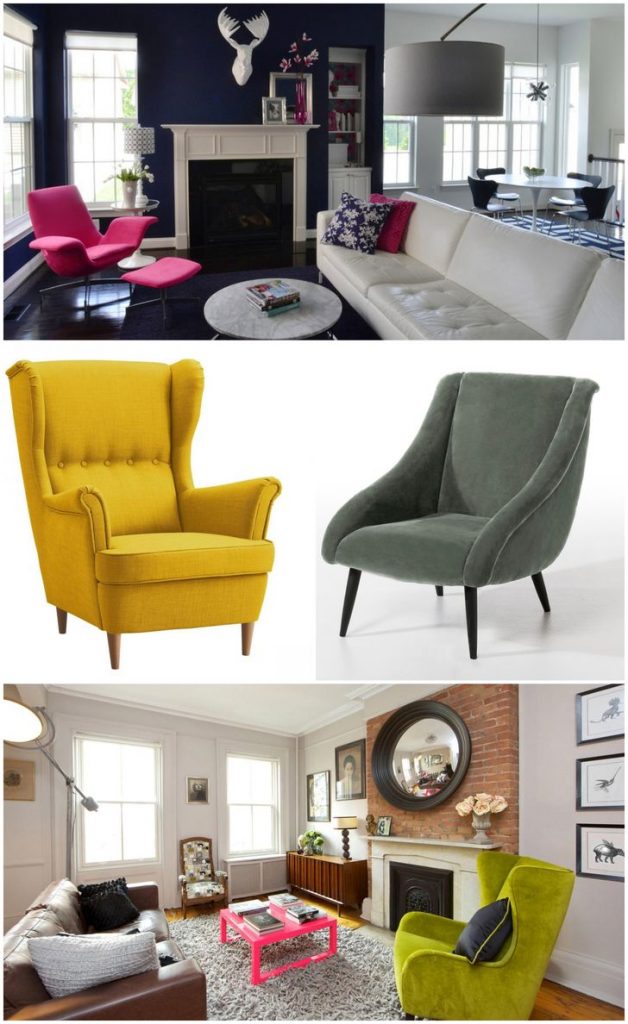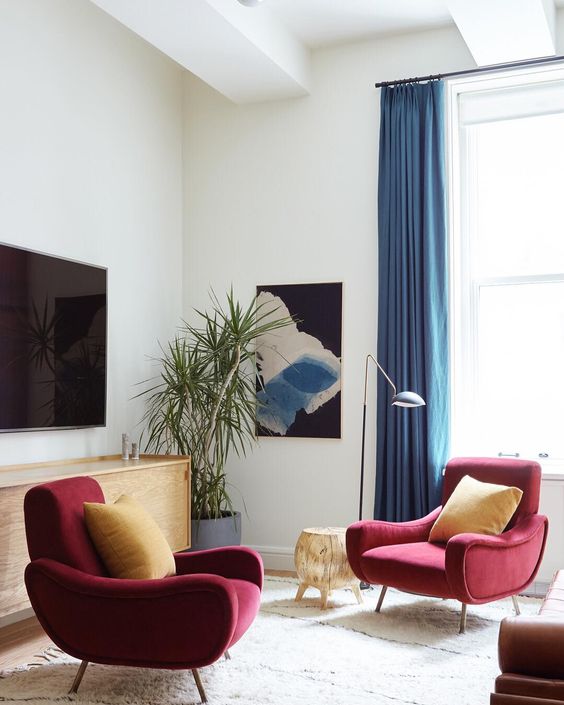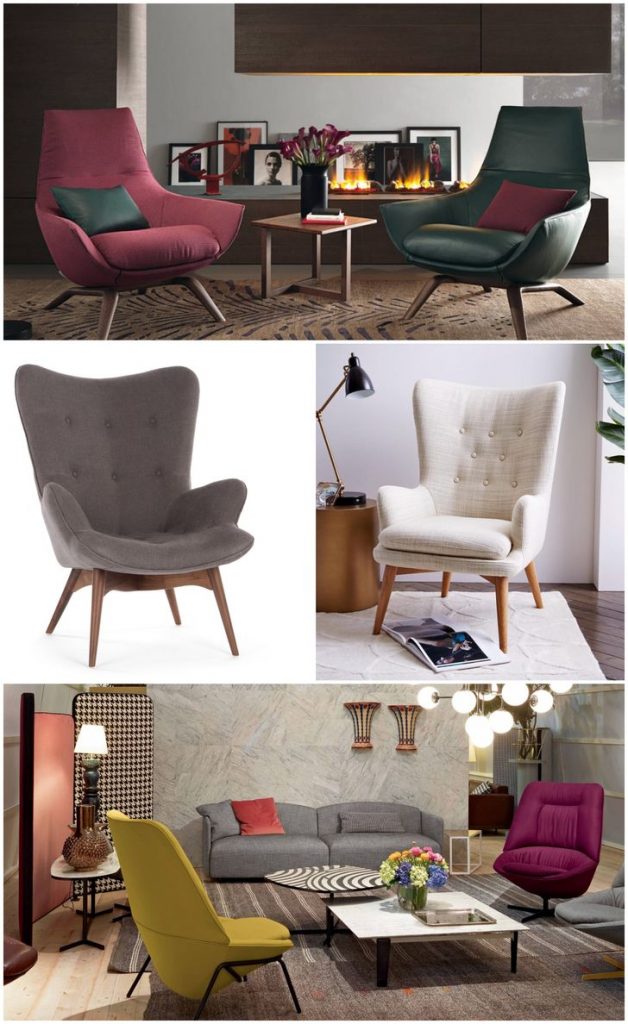 7. Modern chair with ottoman
With an ottoman, you may turn any armchair into the lounge one, simple as that. Sometimes called "footstool" ottomans look creative and the good news is – there are plenty of modern style ottoman chairs to chose in any budget.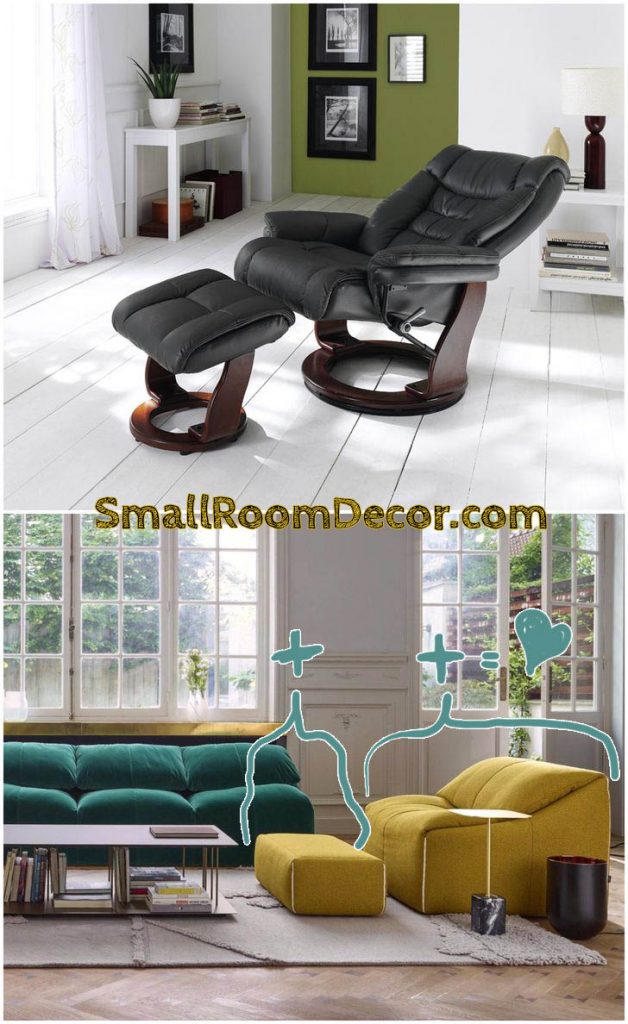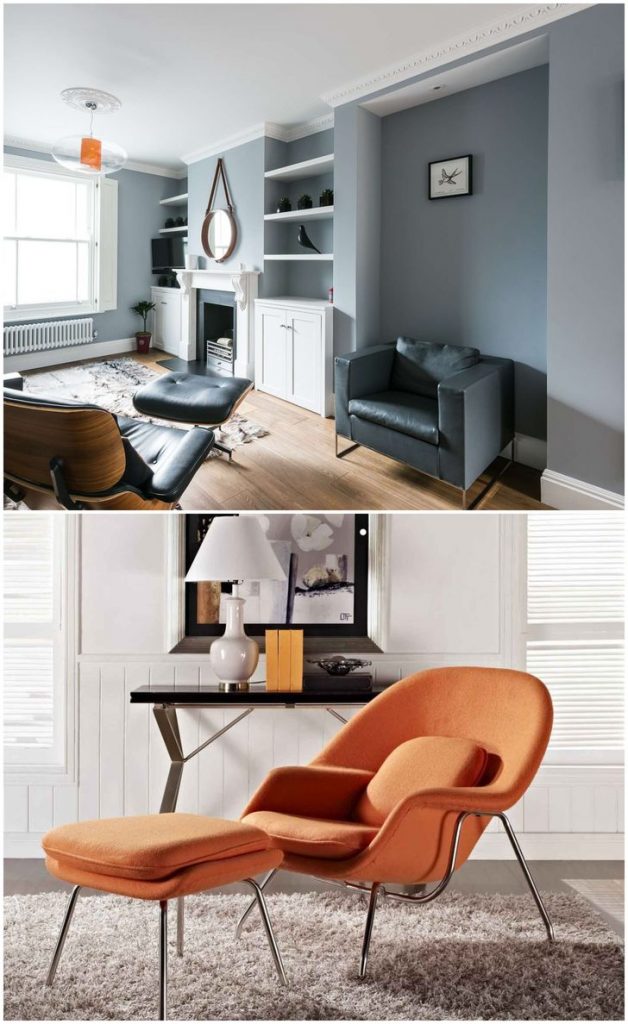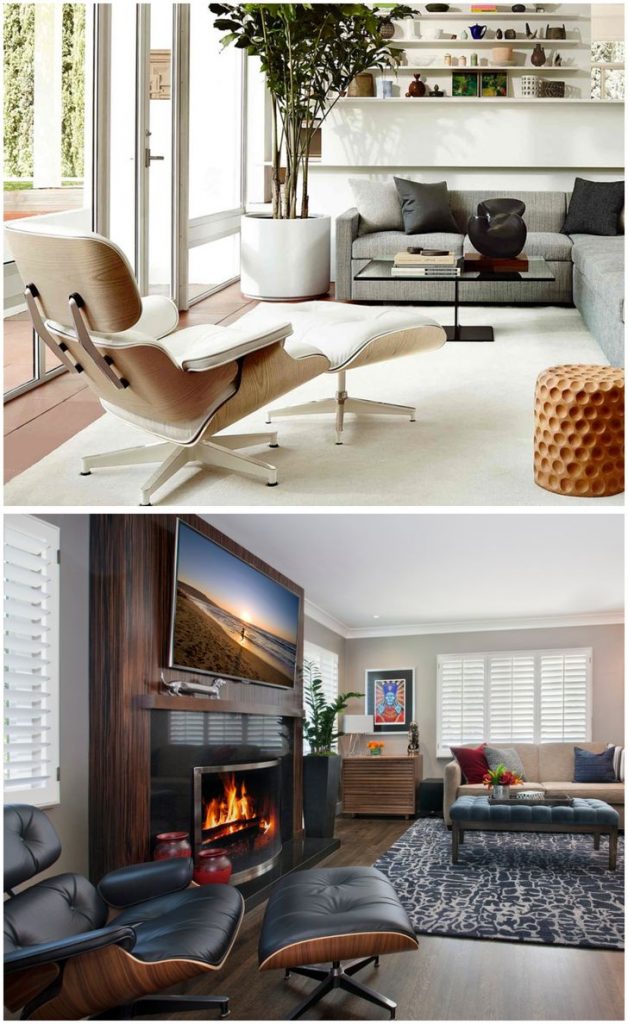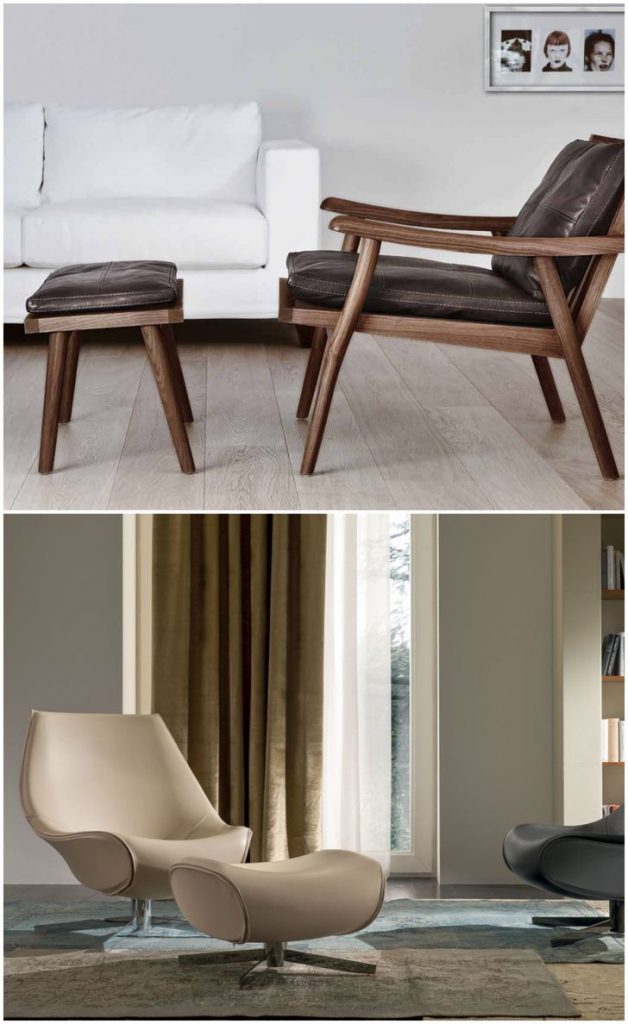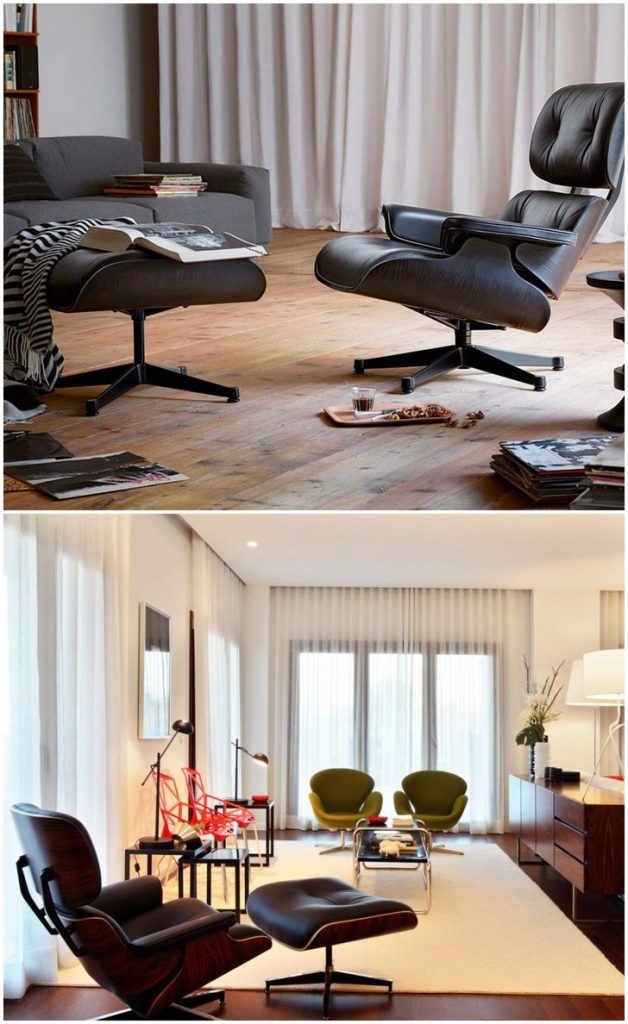 8. Retro chair with ottoman
If you prefer traditional and classic living rooms, no problem. Retro looking ottomans of all shapes at your service.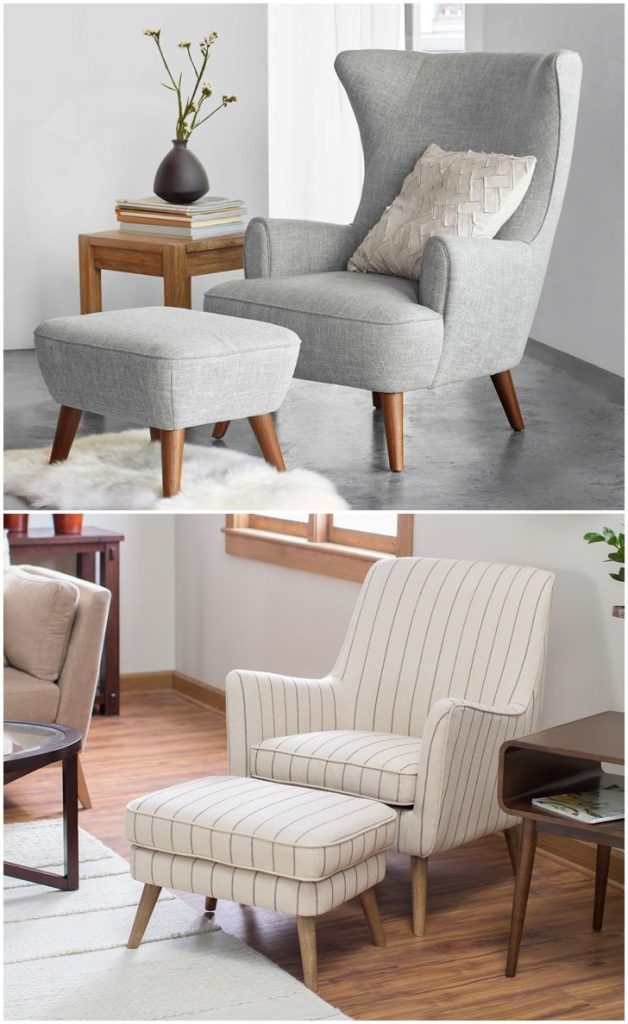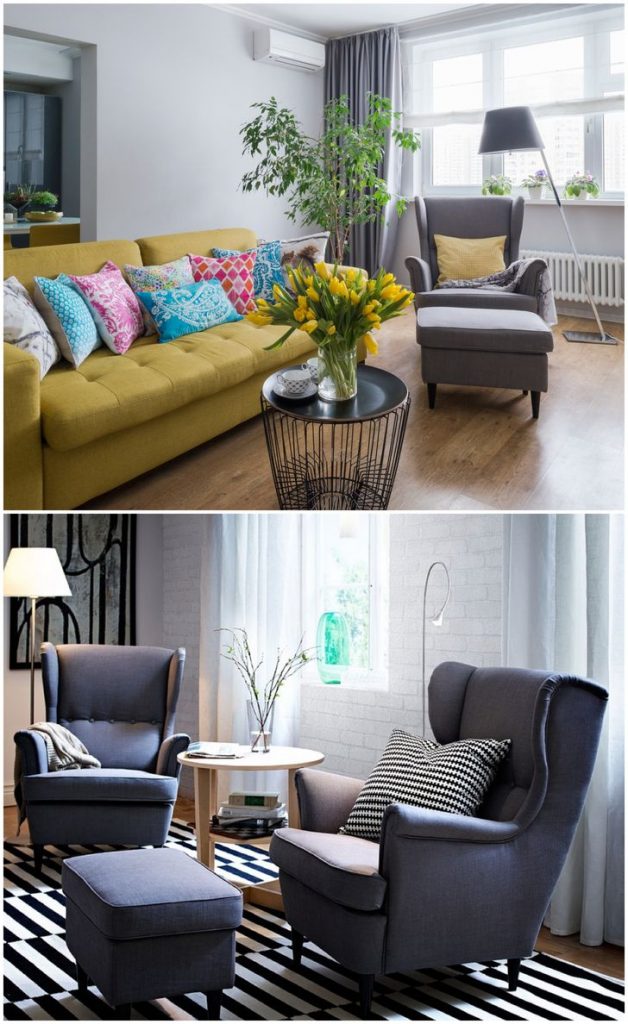 9. Dining / Side chair
For small living rooms instead of the usual armchairs, chose dining chairs. Small size, small weight, visual lightness, a large assortment of original designs make the dining chairs an excellent alternative to accent chairs for a small living room.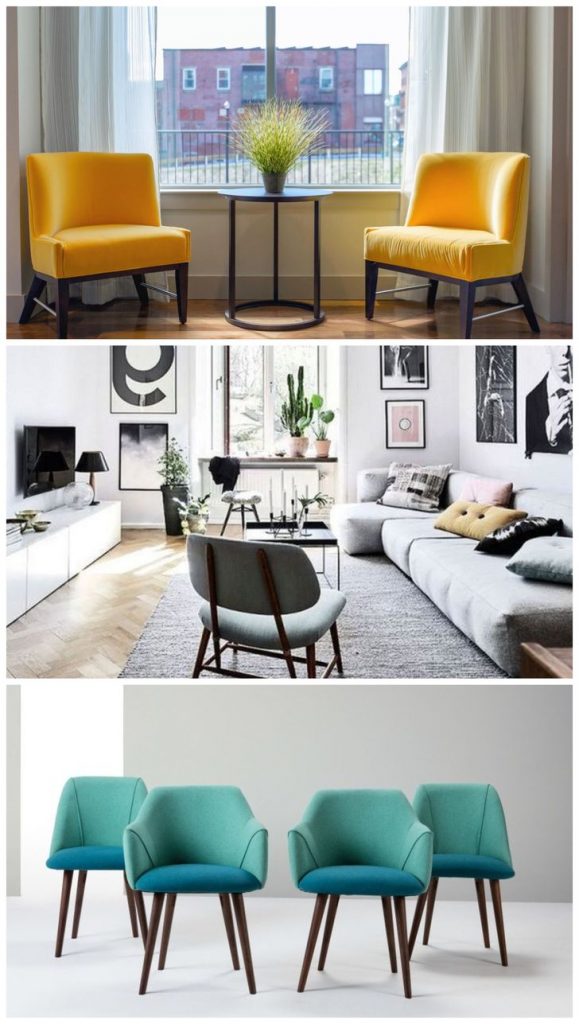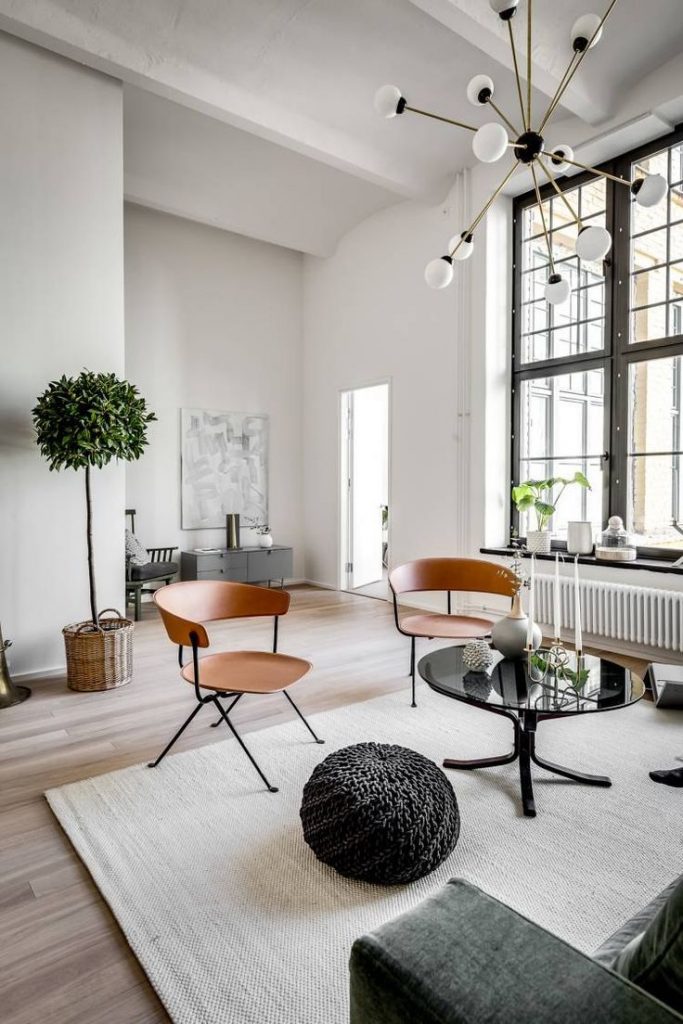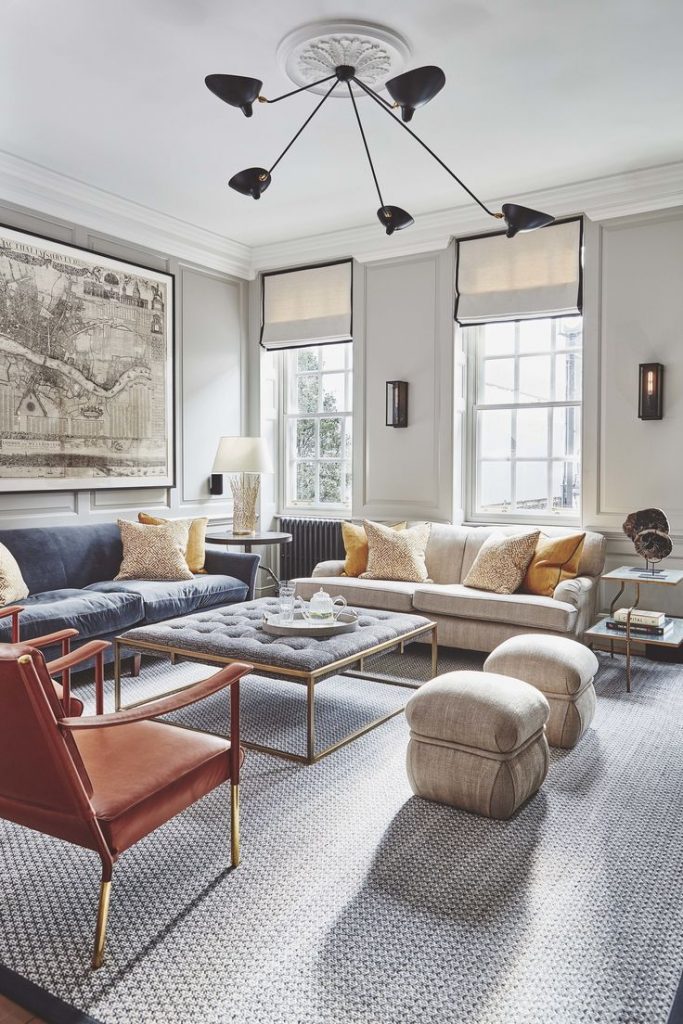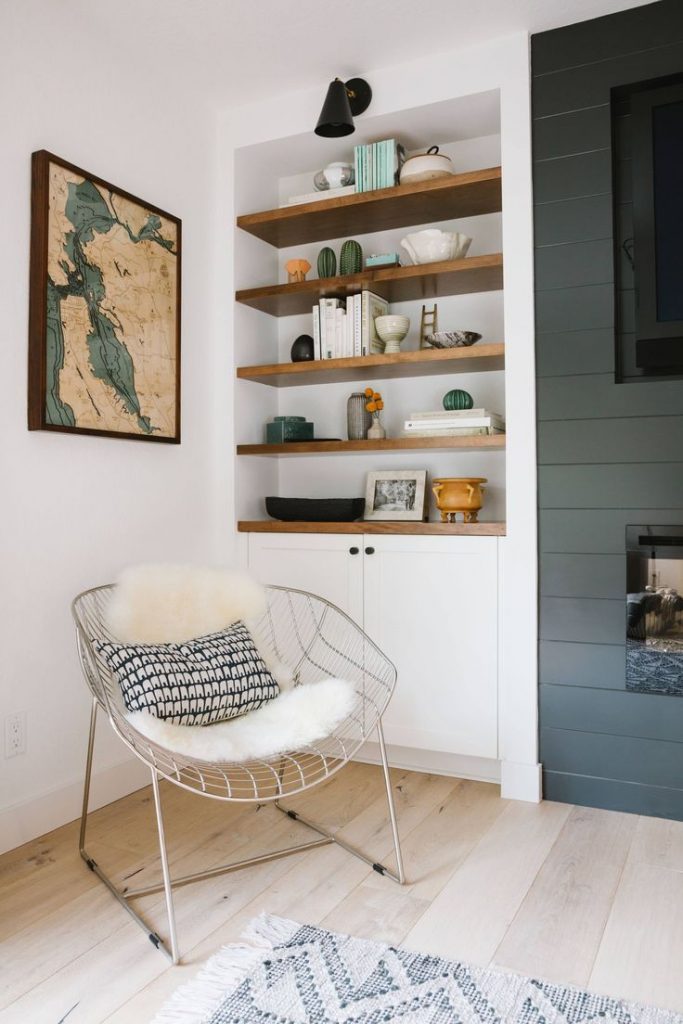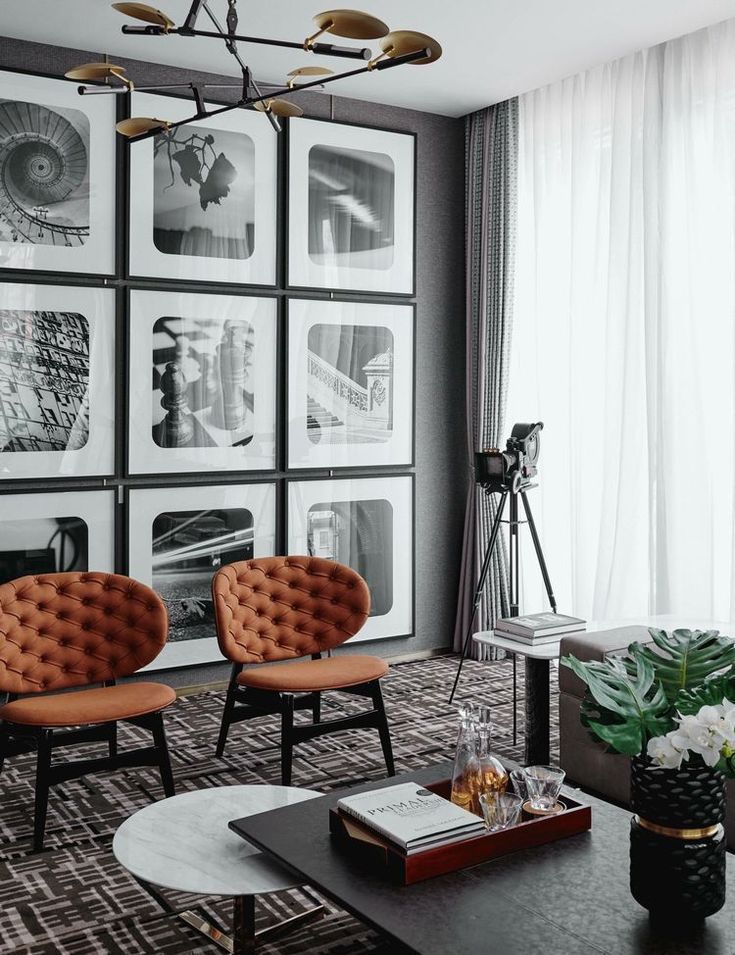 10. Patchwork chair
Patchwork involves sewing together pieces of fabric into a larger pattern. During the Great Depression, it was used as a way to recycle worn clothing. Nowadays furniture manufacturers use 100% new fabrics as the basis for their ideas and stick to patchwork chair covers just because it looks bright, stylish and very conceptual.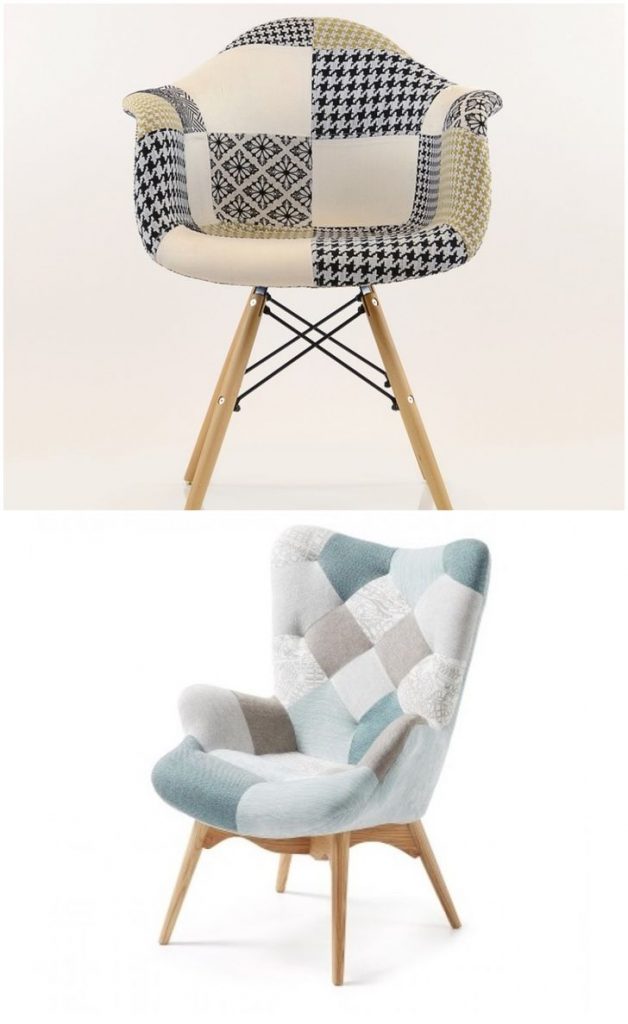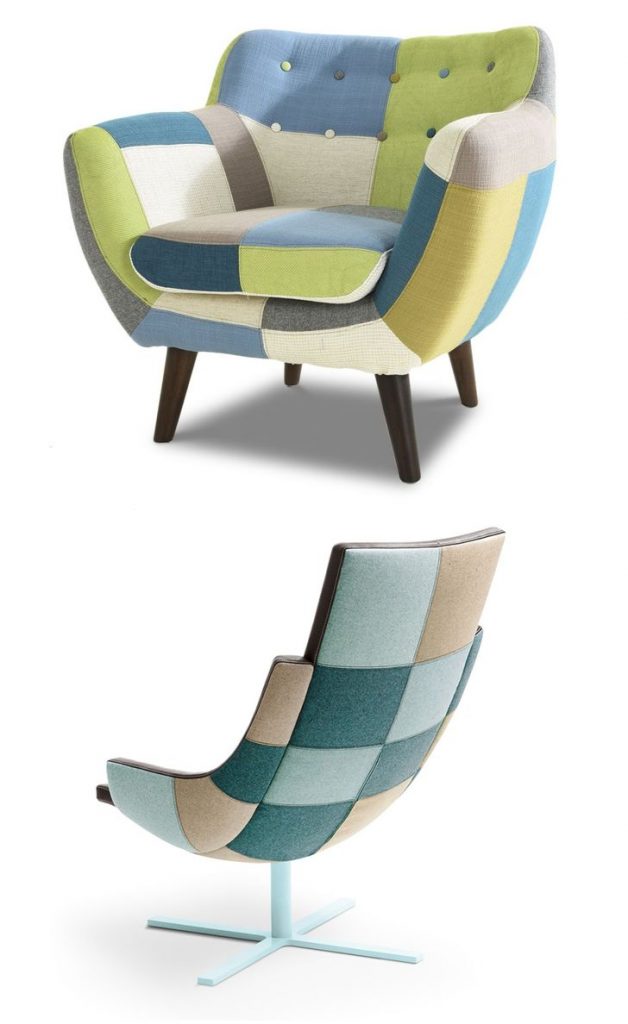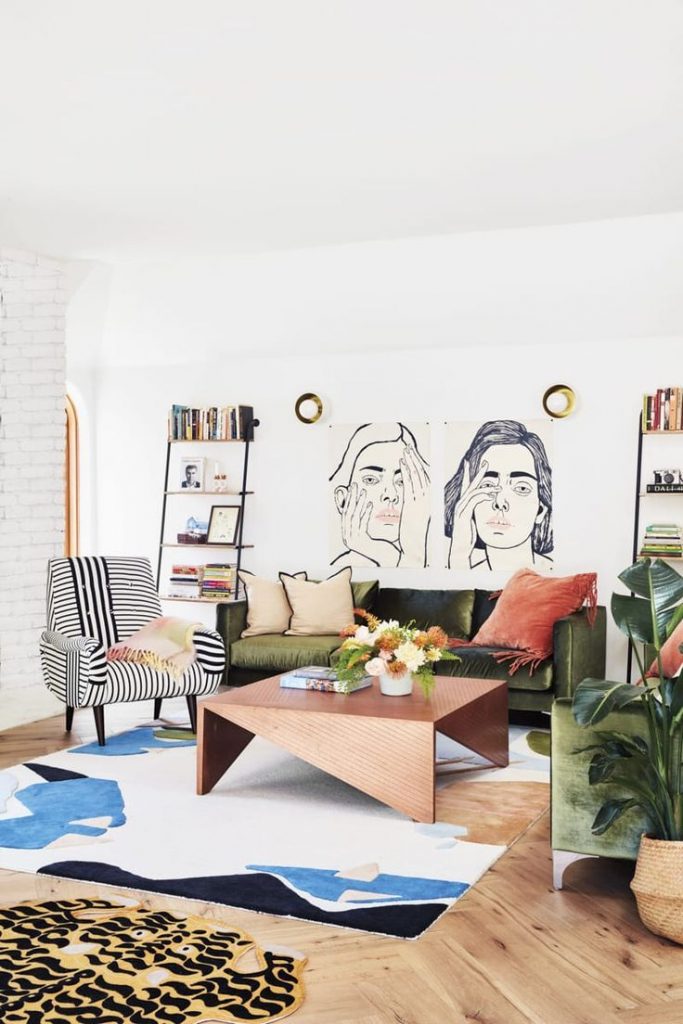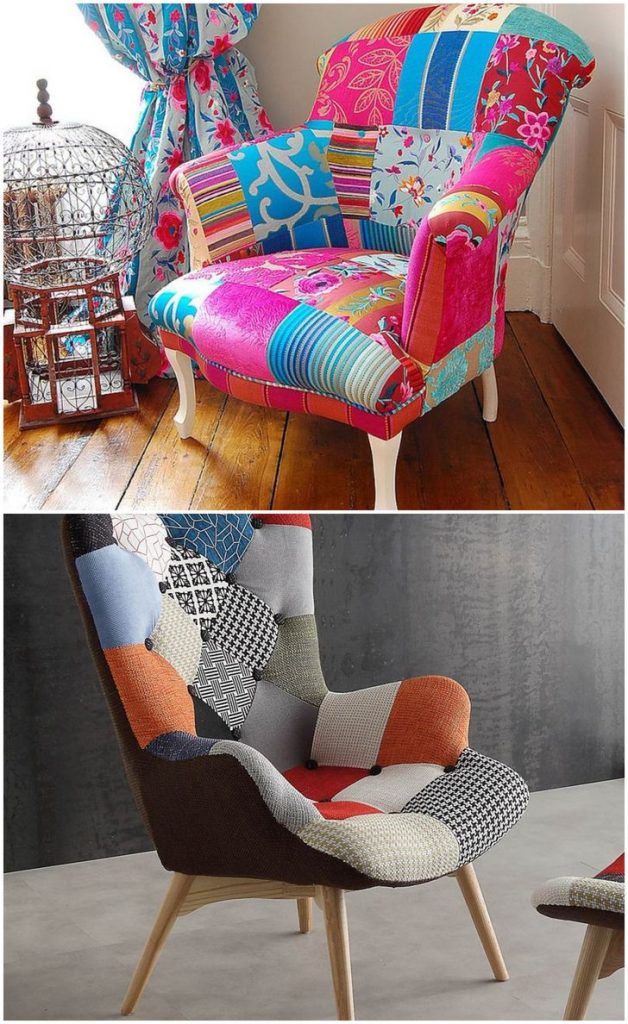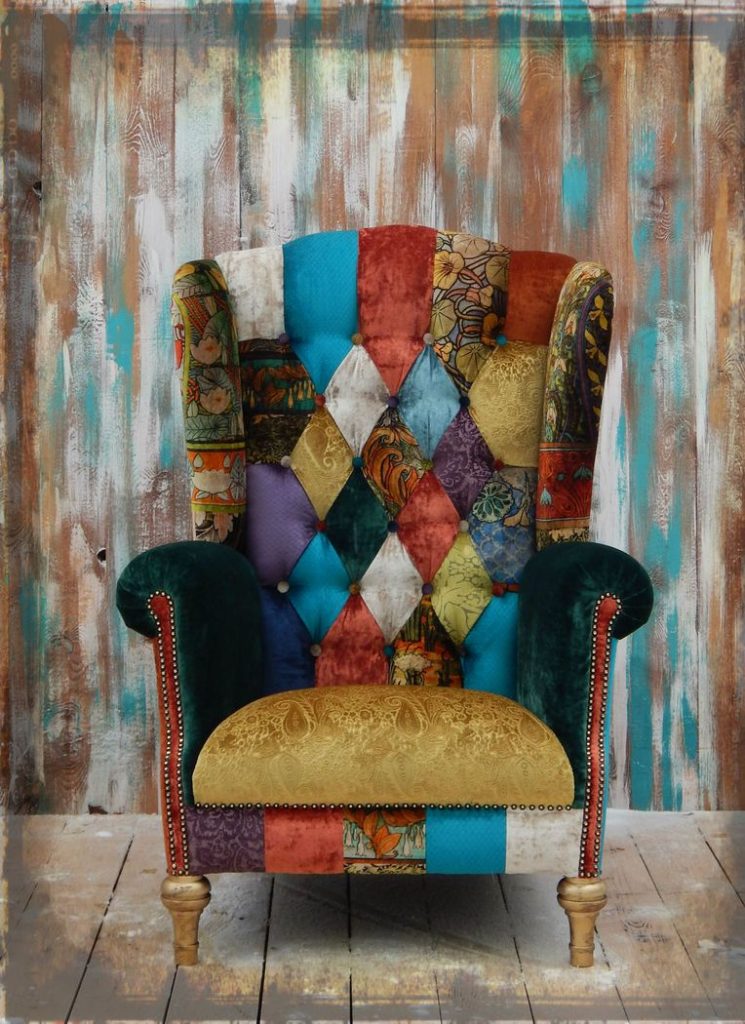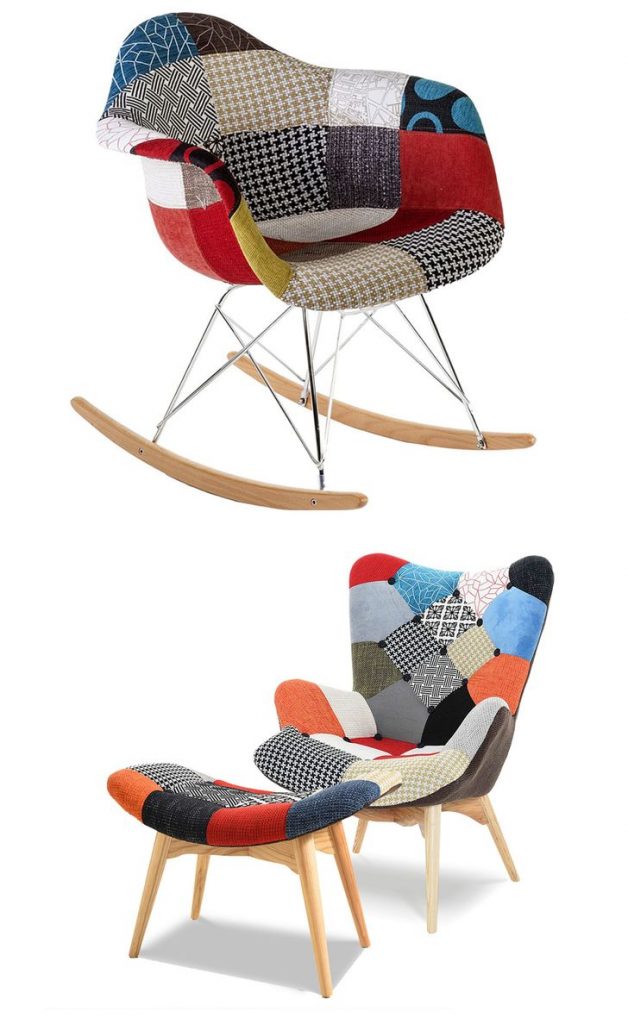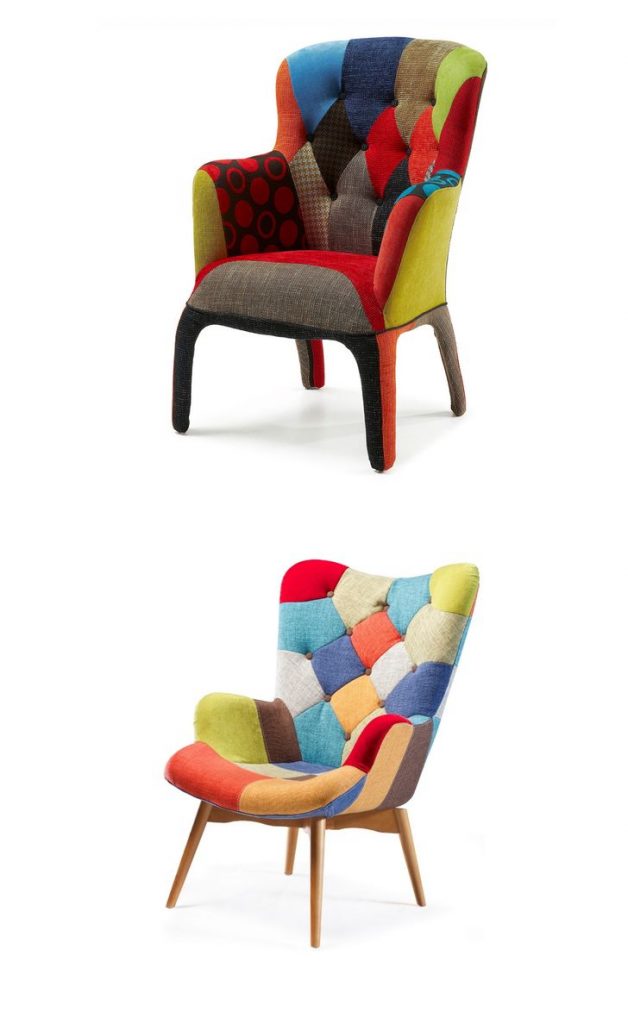 11. Just other modern chairs
There are a lot of unique modern living room chairs with a bright design that does not yet have a specific title, although they do not get any worse. Futuristic shapes, complicated lines, and most importantly a novel design that looks like nothing else – random modern chairs can be really good.