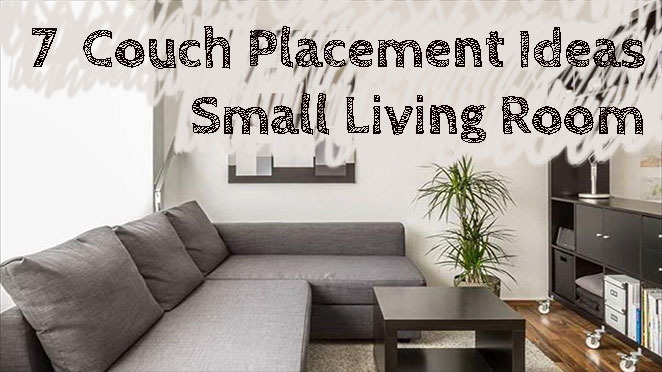 When space is limited, it seems like you don't have a lot of choices for a couch placement too. It might have been true in the past, but nowadays it's not.
The possibilities are endless. Here are some of the best options to choose from.
1. Scale Down Furniture
There is more to living room furniture than full-size sofas and bulky armchairs. As urban living increases in popularity, manufacturers provide a lot of options for scaled-down furnishings.
Antique shops are great places to look for small-scale furniture since the average room size was typically smaller in the past. Small settees, chairs, and loveseats may work for your space.
Pick a slimmed–down loveseat or a petite sofa with clean lines and exposed legs for the airiest look.

Consider a scaled-down sectional instead of a sofa and two chairs, if they don't fit in your room.
Usually, it's larger than a couch, but small sectionals are perfect for a limited space since they offer as much seating as a separate sofa and chairs but in a smaller footprint.

2. Small room – big couch
It sounds counterintuitive, but sometimes having a big couch in a small living room makes perfect sense.
Go with the largest piece of furniture possible. It makes a small corner feel bigger because generously sized sectional reads as just one piece.
Don't choose an overstuffed version. Straight, clean lines work better in a small space. The room doesn't feel cluttered.

Introducing a lot of visual interruption is a typical mistake. Instead of cluttering up your small space with chairs and loveseats, place just one sectional sofa in the living room.
3. Two couches are better than one
Two small sofas will make better use of the limited space than a traditional sofa and loveseat combo. 

Another option to try is a couch and a single chair in a loose L-shaped configuration. Pick ones with narrow arms and slim backs – they will take up less space.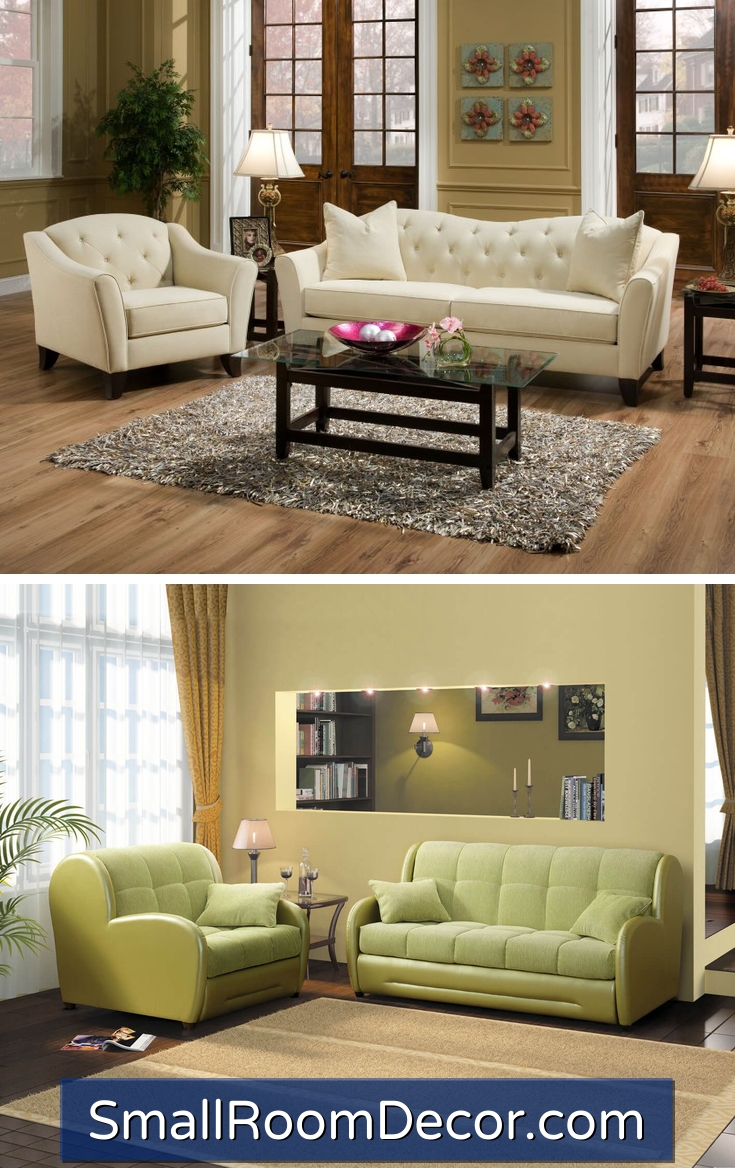 4. Small room with a couch and two chairs
Single sofa, two chairs, and no TV will be a nice solution for a conversational sitting.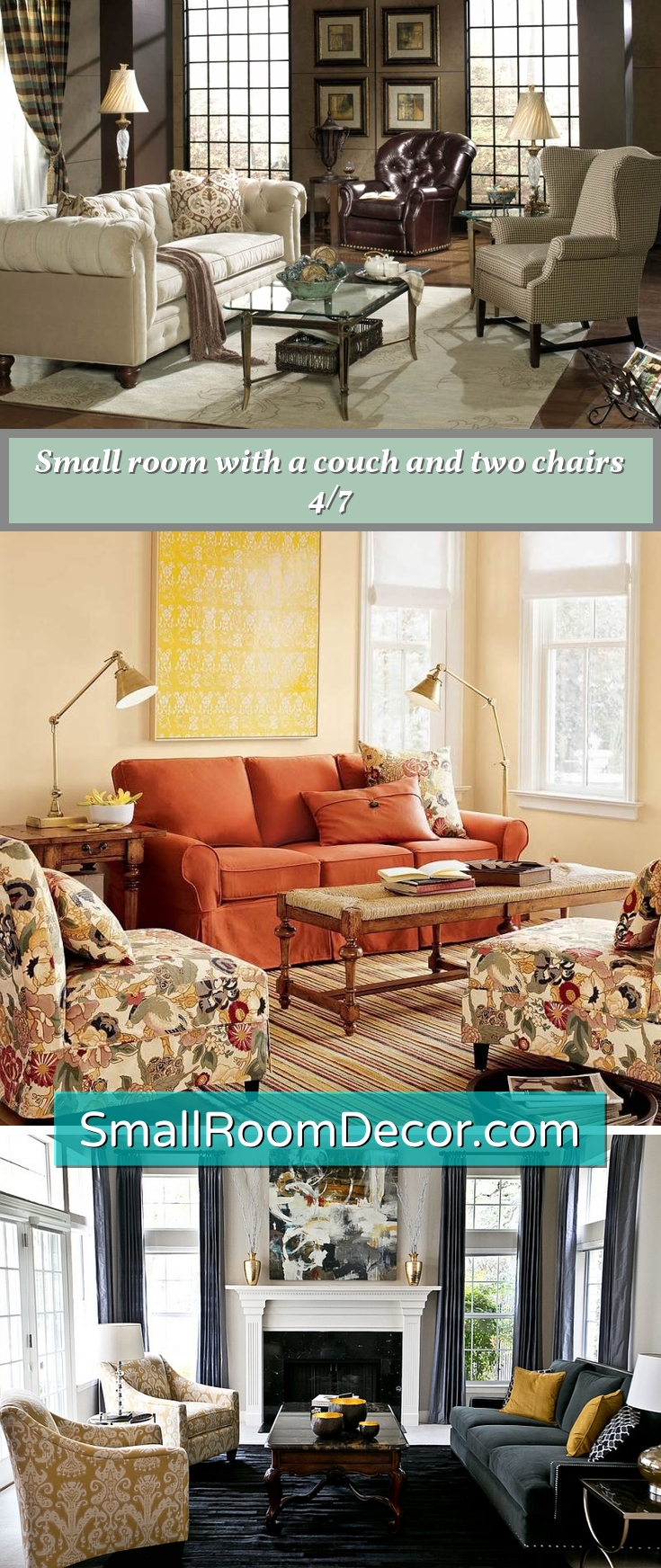 Be creative – use a different fabric for each seating. If you feel that there is no harmony, add matching pillows for them. It works perfectly.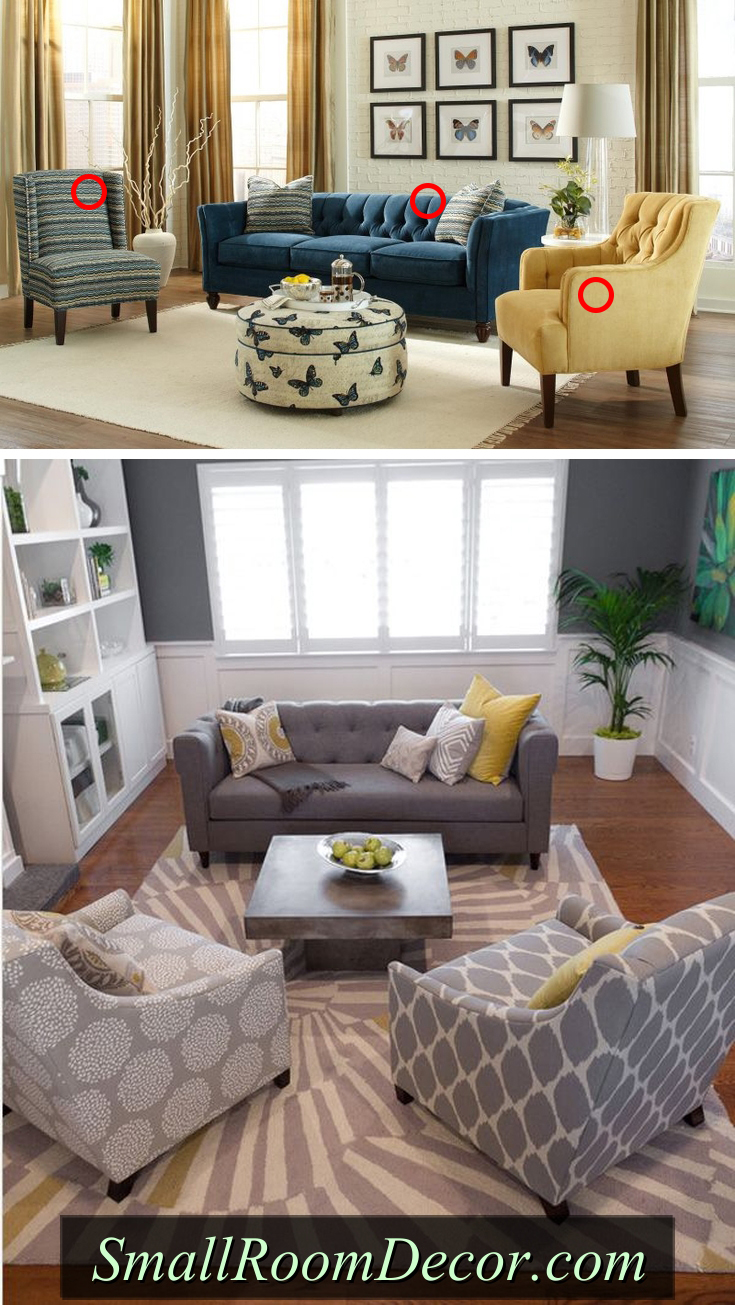 5. Corner sofa – completely fill a corner
Corner couch is perfect for lounging with the family. You will feel comfortable even if you bring all of your family members together.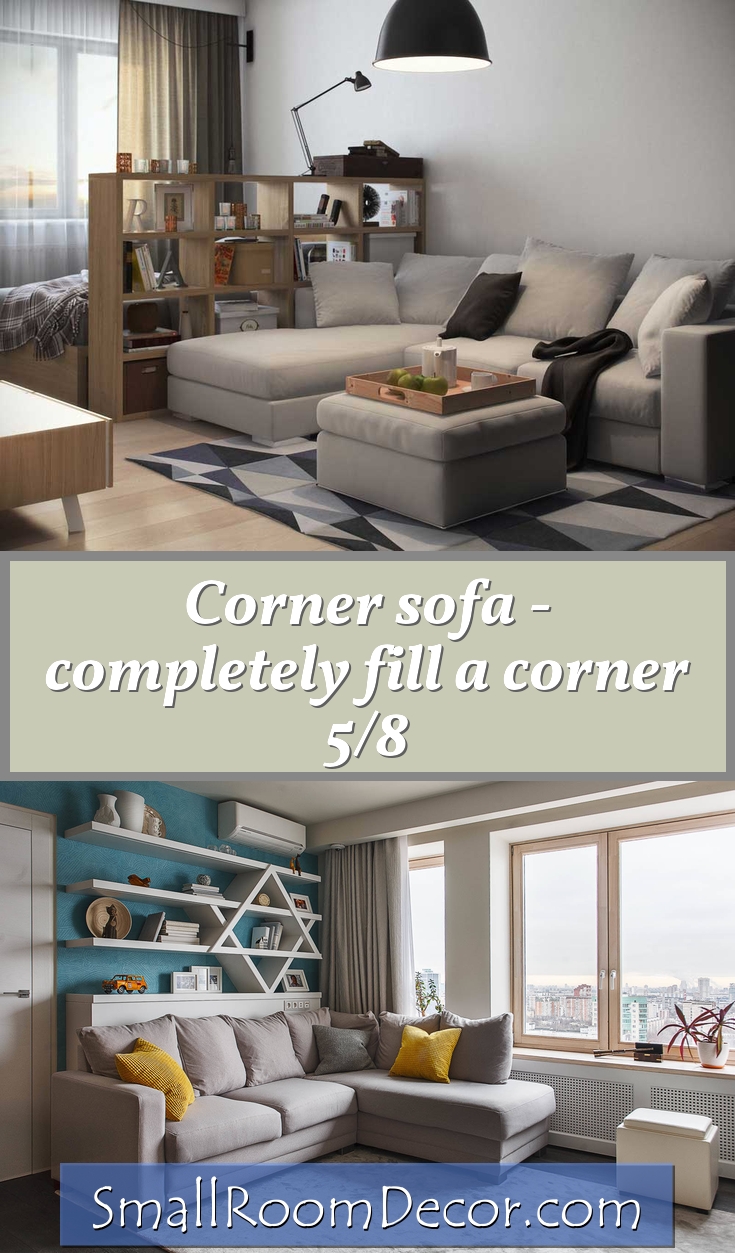 Small sofa doesn't necessarily mean less seating capacity. These sofas are designed to provide space and flexible seating options.
Positioning the sofa is very important. There are a lot of different shapes of corner couches: C-shaped, large curved shaped, armless cornered sofas, three-seaters, five-seaters, etc. You should pick the type depending on your home activities.
Besides, such sofas may be placed in any way you want which is always an advantage for a small room.

6. Try a backless sofa
In some cases, especially when you have an open space, a good idea would be to put the sofa right in the middle of the room.
The crucial part is that you should pick a backless sofa because it will not gobble up your space as a regular sofa would. Plus it can be used from both sides, which is a nice bonus in a small room.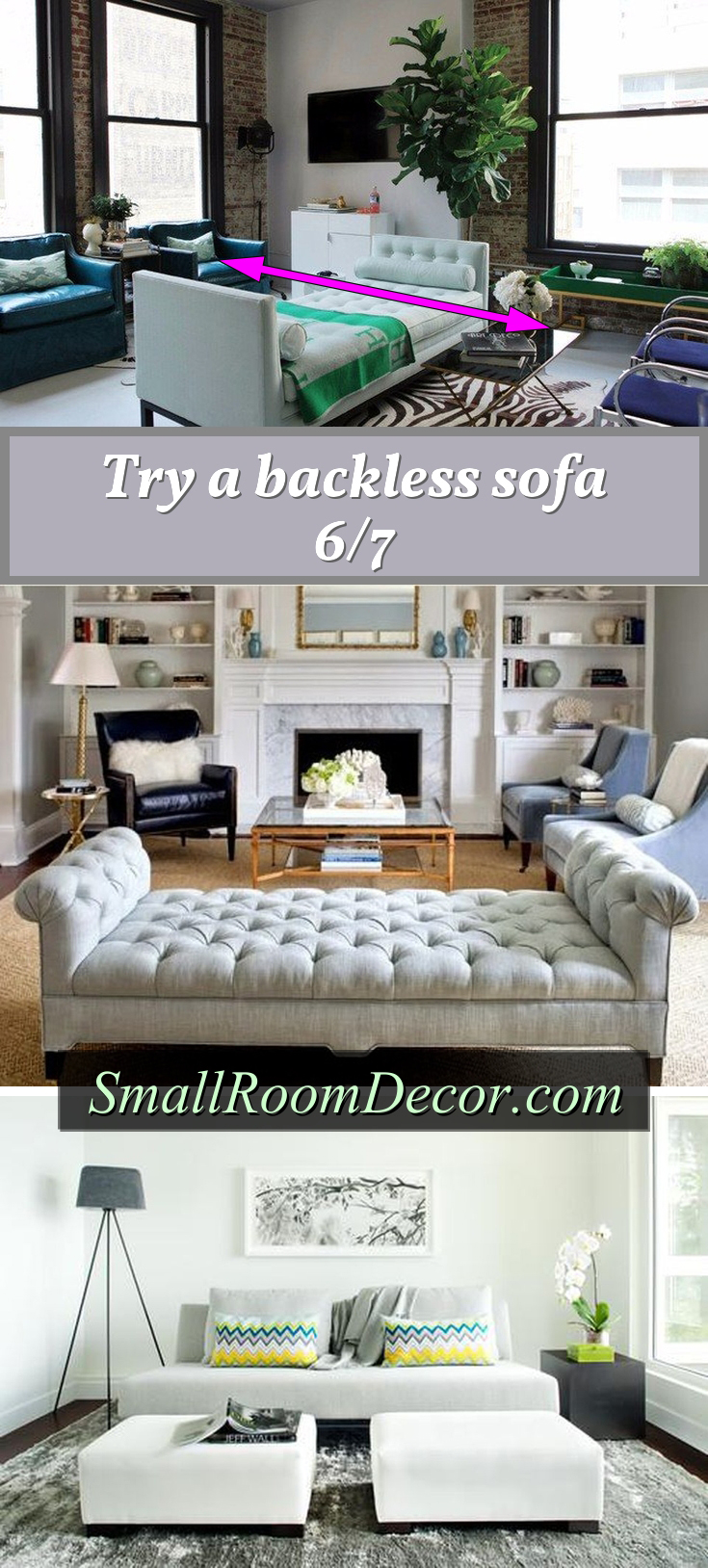 7. Couch alternatives – living room without a couch
A living room doesn't necessarily need a sofa.
Instead, place 2-4 armchairs around a coffee table. And pick smaller furniture pieces – that will allow to easily adjust to any situations, whether you're having a party or watching a movie.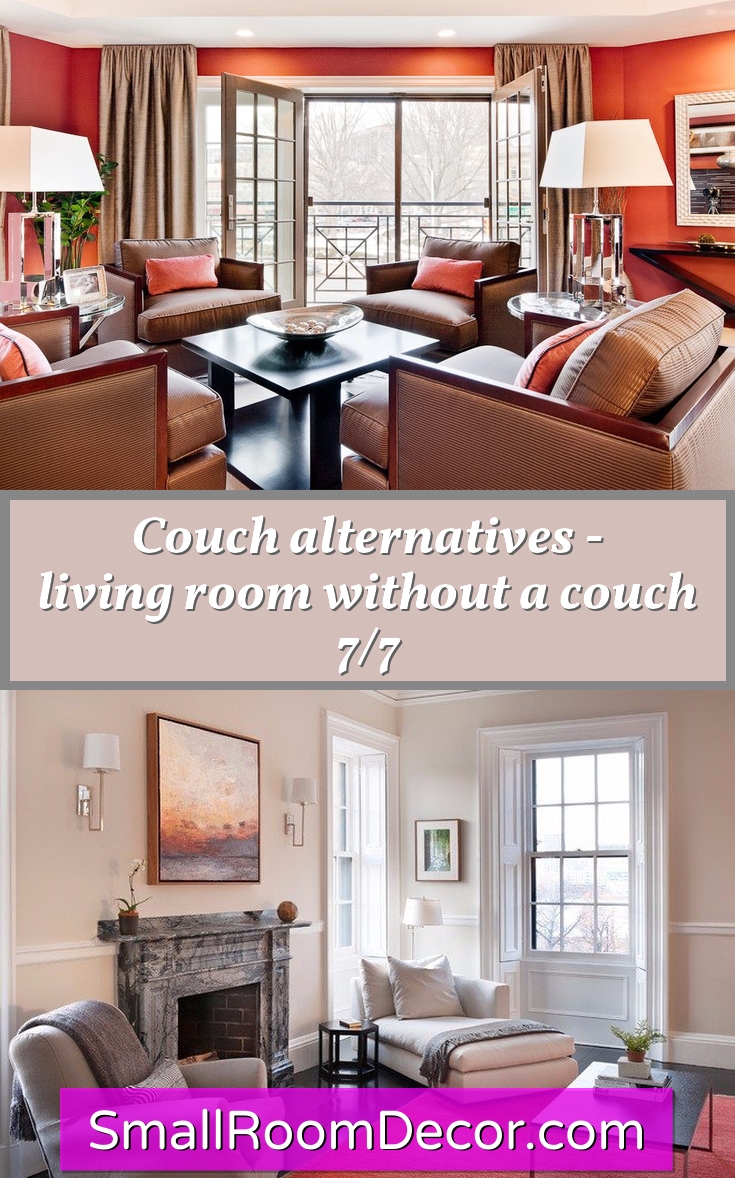 If you have a fireplace, place a couple of overstuffed club chairs near it. There will be a cozy atmosphere for a conversation or reading a book.
Conclusion. Small space couch layout tips
Furniture arrangement in a small living room is always a challenge.
Here are key design rules that will help you:
Pick furniture that fits the space. Don't try to squeeze too much in.
Choose sofas with low backs and legs that allow vision to flow under. Low backs also create more visual space.
Think through what the traffic flow will be. Don't place all the furniture pieces in one corner of the room.
Move your sofa away from the wall. You'll have an additional space, for example for a console table that offers open storage.
We hope these tips and ideas may inspire you and show you that less can be more. If you liked this article, share it with your friends and subscribe to us on Pinterest!