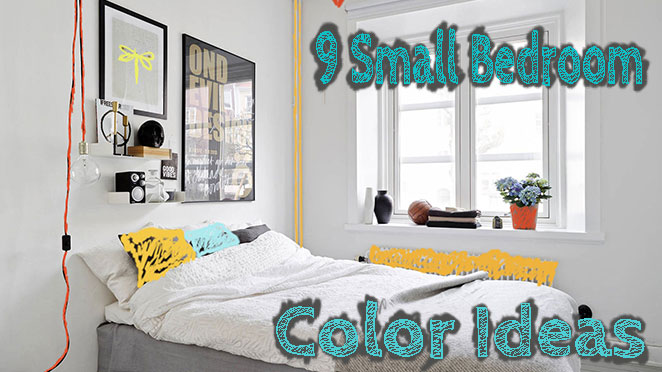 The first way you may choose is to decorate your bedroom with one color (monochrome), but be sure to vary the shades to create a calming vibe. Don't be afraid to mix patterns to add visual interest.
Another way – color combinations. Let's check them both!
1. Accent wall
The best accent wall is the wall which is blank and free from a door, TV-set and a window. The one that stands out in the bedroom. Most often, this will be the wall at the head of your bed. If you want to use a different wall, or if you are unable to determine which wall stands out in your bedroom, ask a friend or family member to walk into the bedroom and let you know which wall seems to draw their attention. The wall they choose will be your accent wall.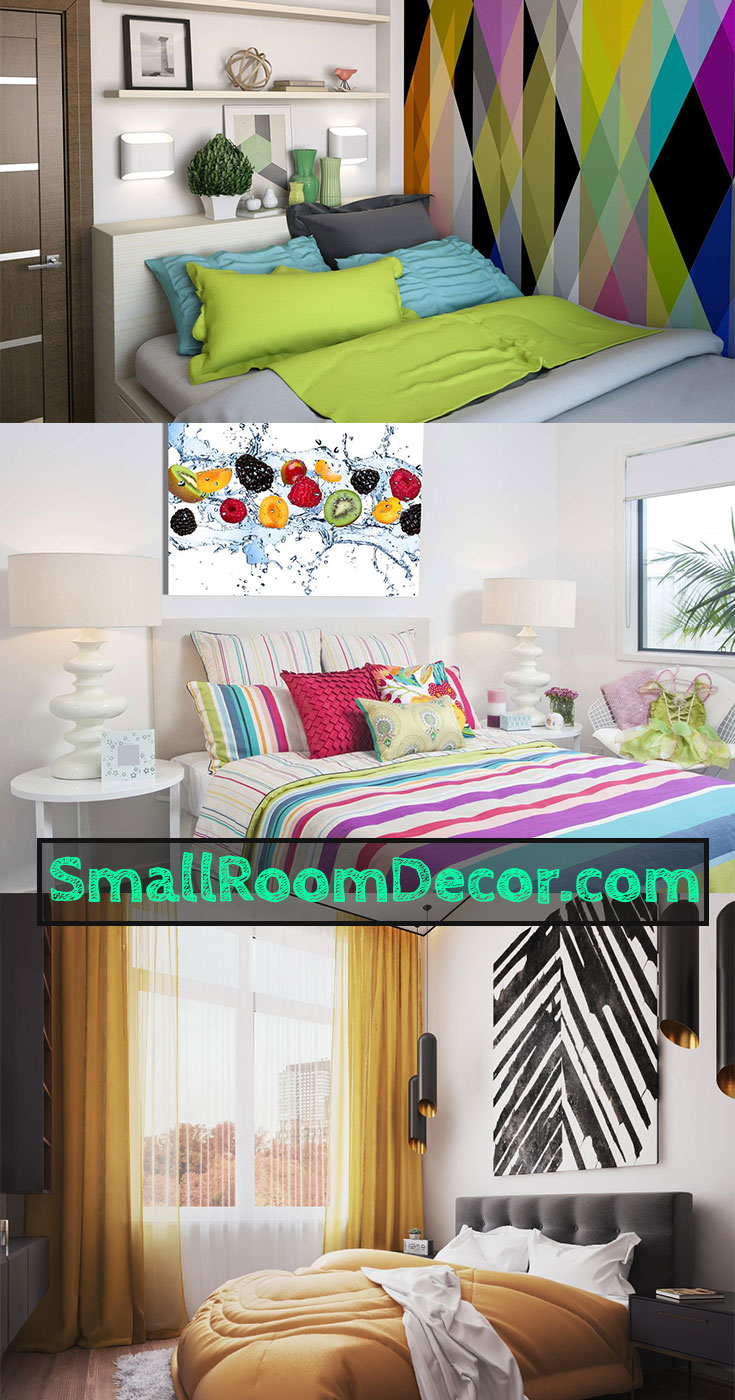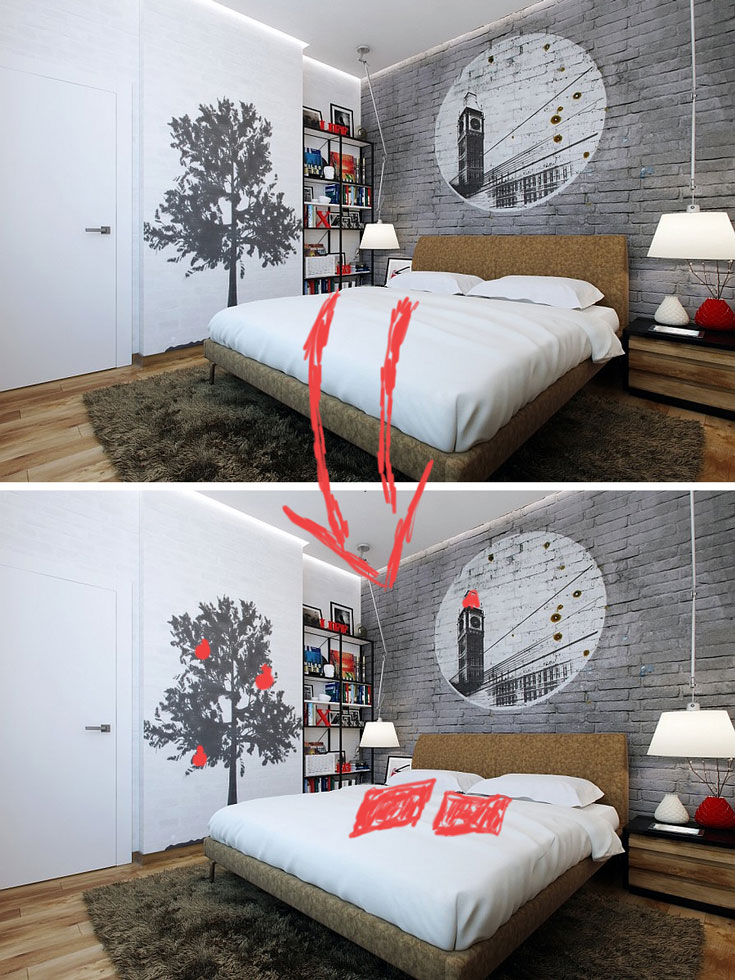 Brown bedroom
Dark brown walls will create a warm and inviting sleeping space. The white tufted upholstered headboard gives this room a spacious feel.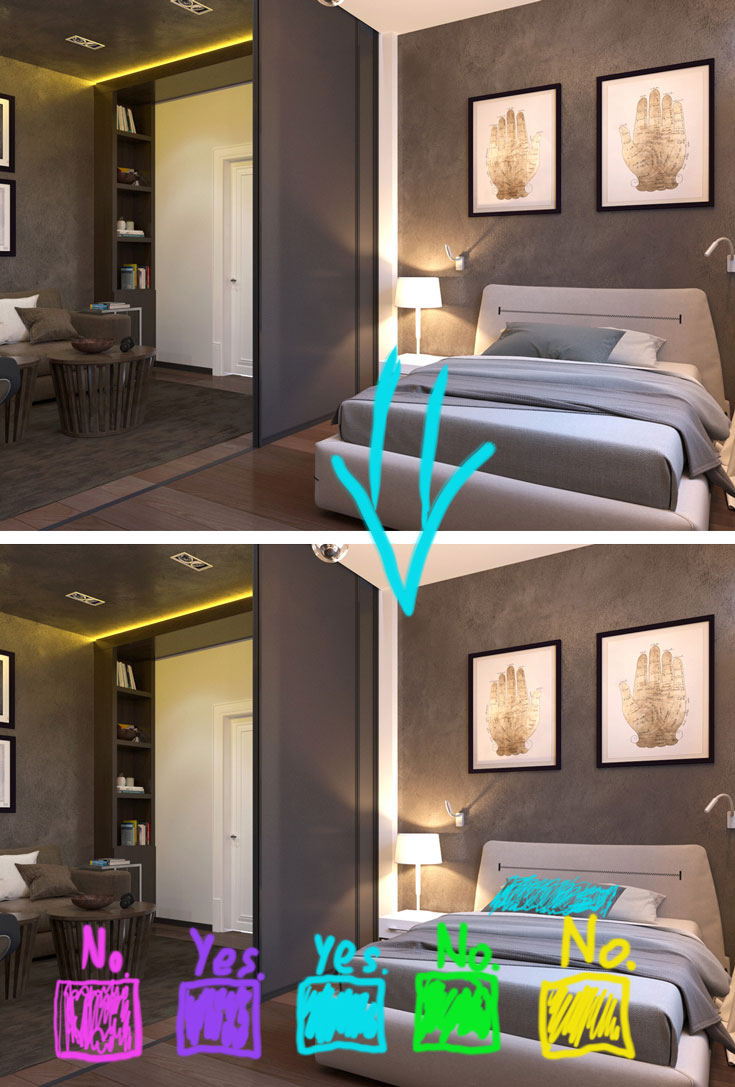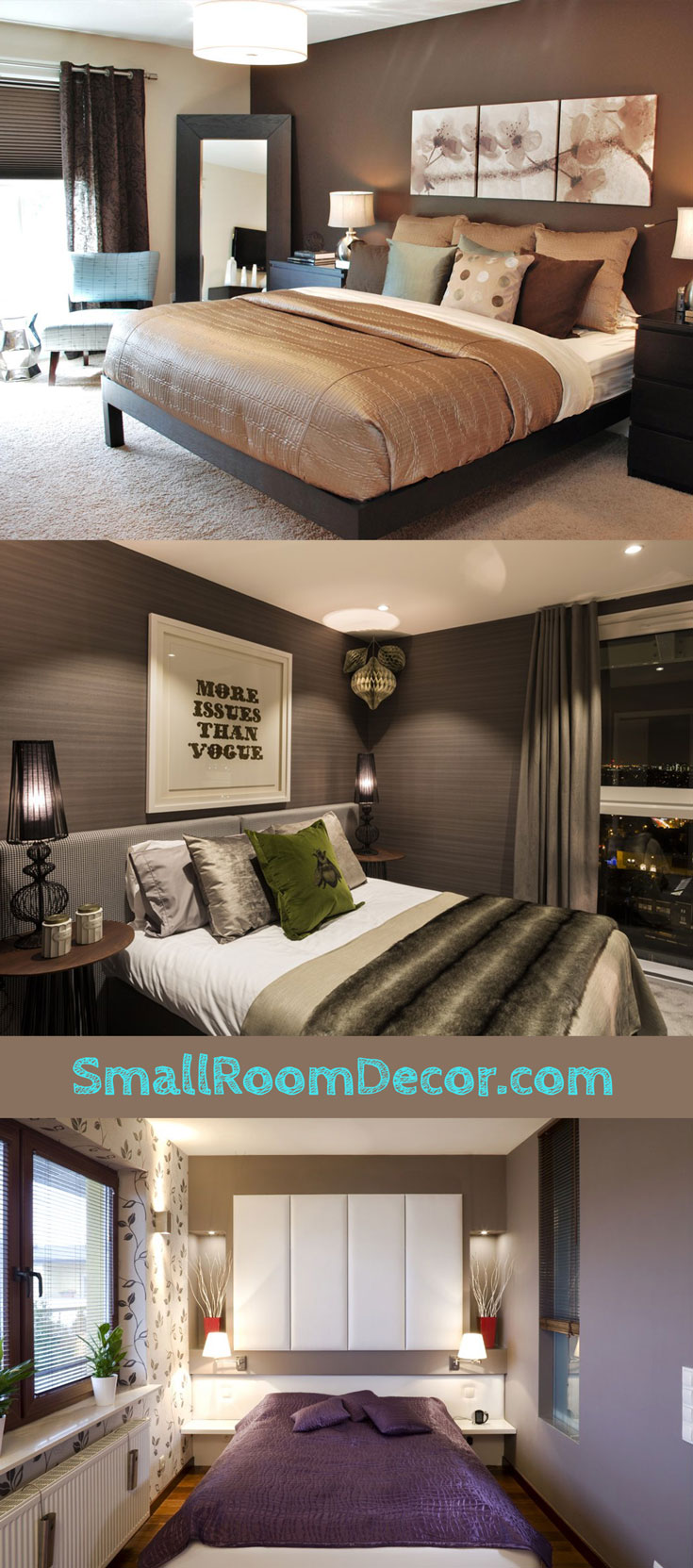 2. Yellow accents
Set on decorating with canary yellow? Choose a shade that is crisp and clean. Keep the space modern and bright by balancing it with all-white accents.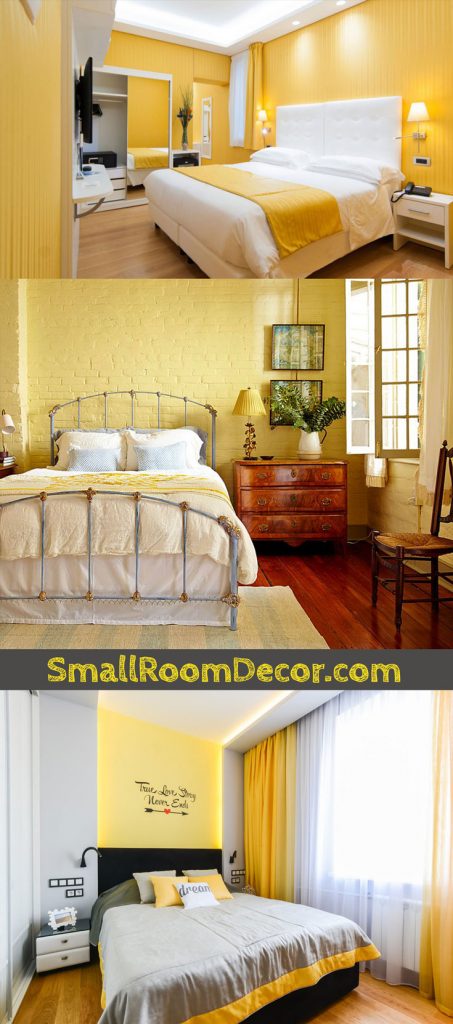 Warm colors—orange, yellow, and red—tend to pull the wall towards the eye, which makes the space appear smaller. If you decide to use a warm color on your accent wall, choose a wall that can handle being foreshortened. A good place to use a warm accent wall is in a long, narrow bedroom by painting an end wall, it will create a more balanced space.
3. Fresh colors ideas
It's never late to experiment with fresh color combinations. Apple green, arctic lime, aquamarine, and cyan make an energizing atmosphere.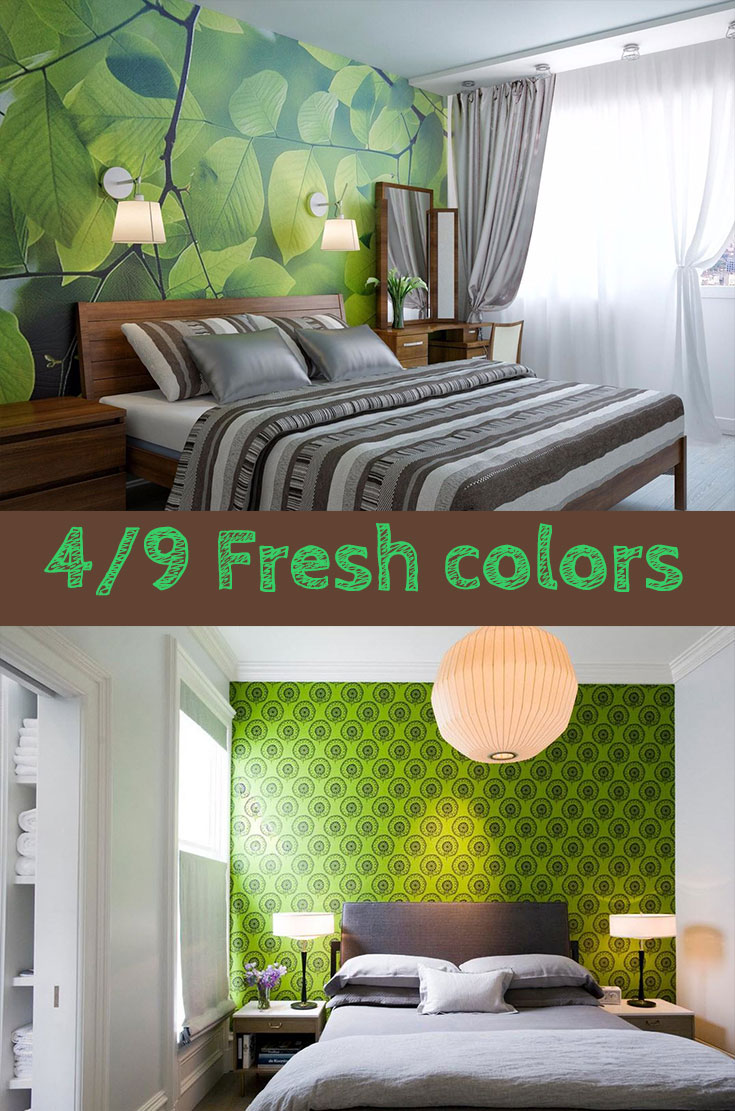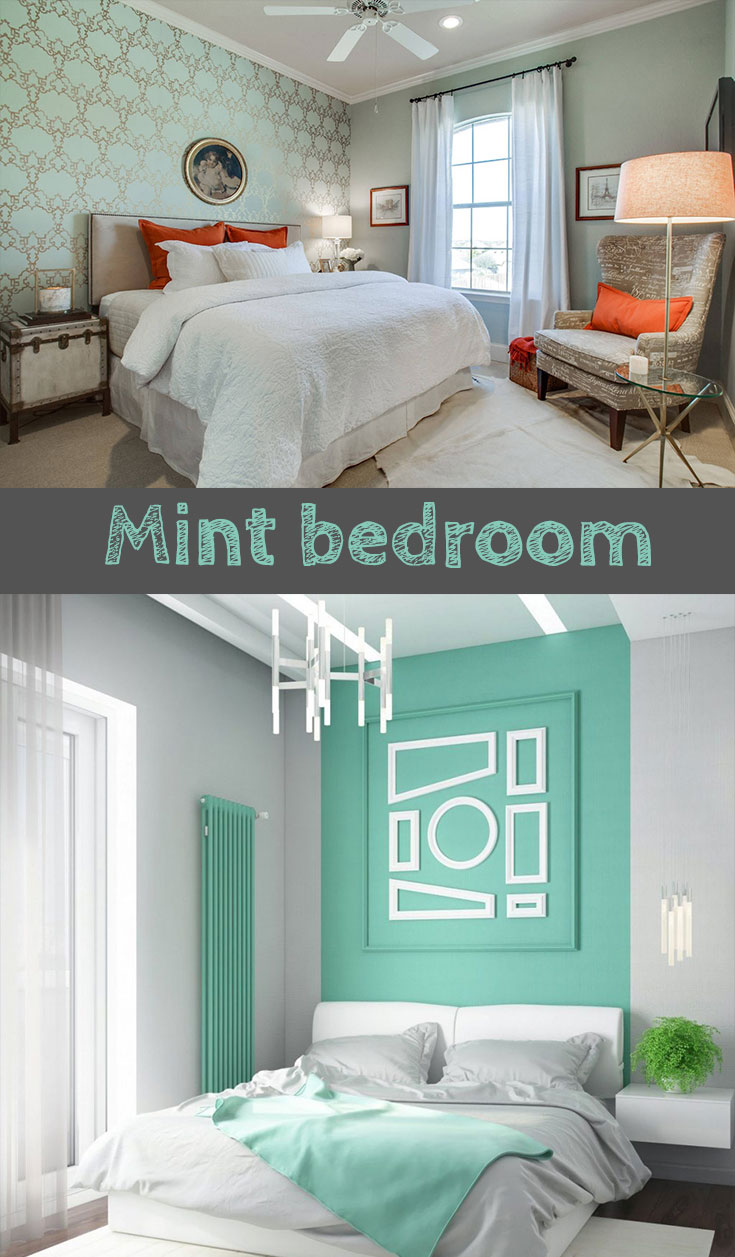 4. Painted blue walls in a small bedroom
If you are painting a small bedroom in bold colors like Pantone blue, your goal is to make the other space to be as light as possible.
Thought blues, greens, and other natural shades combine well, it's always better to balance them with default whites. Or with dark ones. This will keep the room from looking chopped-up. Some very deep colors, such as charcoal and taupe, will allow the corners to fade away from view. So make sure to lighten it up. You can choose high-gloss colors to reflect light in the space. You can also paint one wall a deeper shade that will recede visually, making the space appear larger.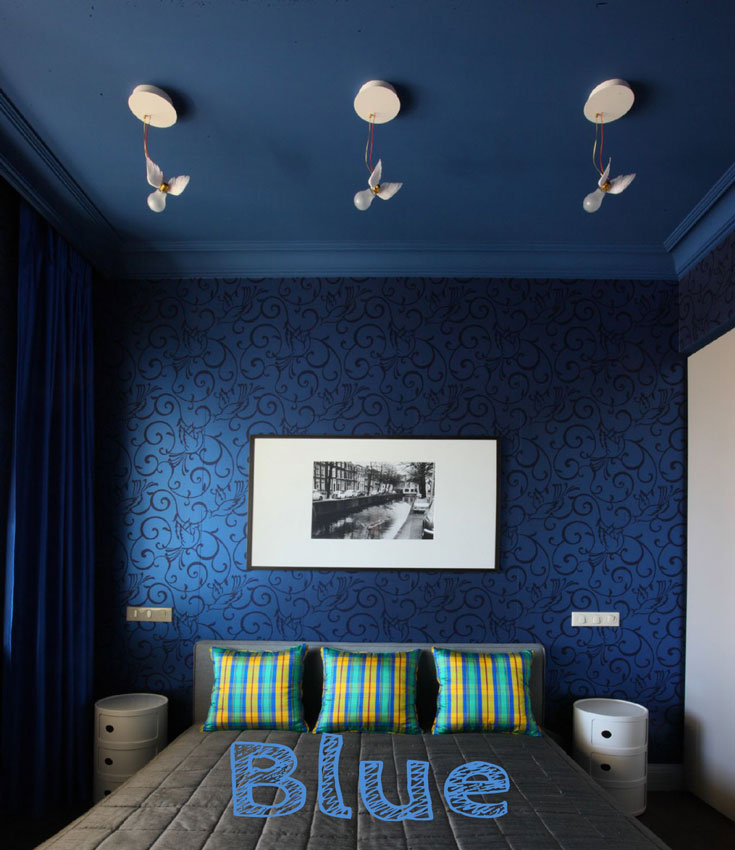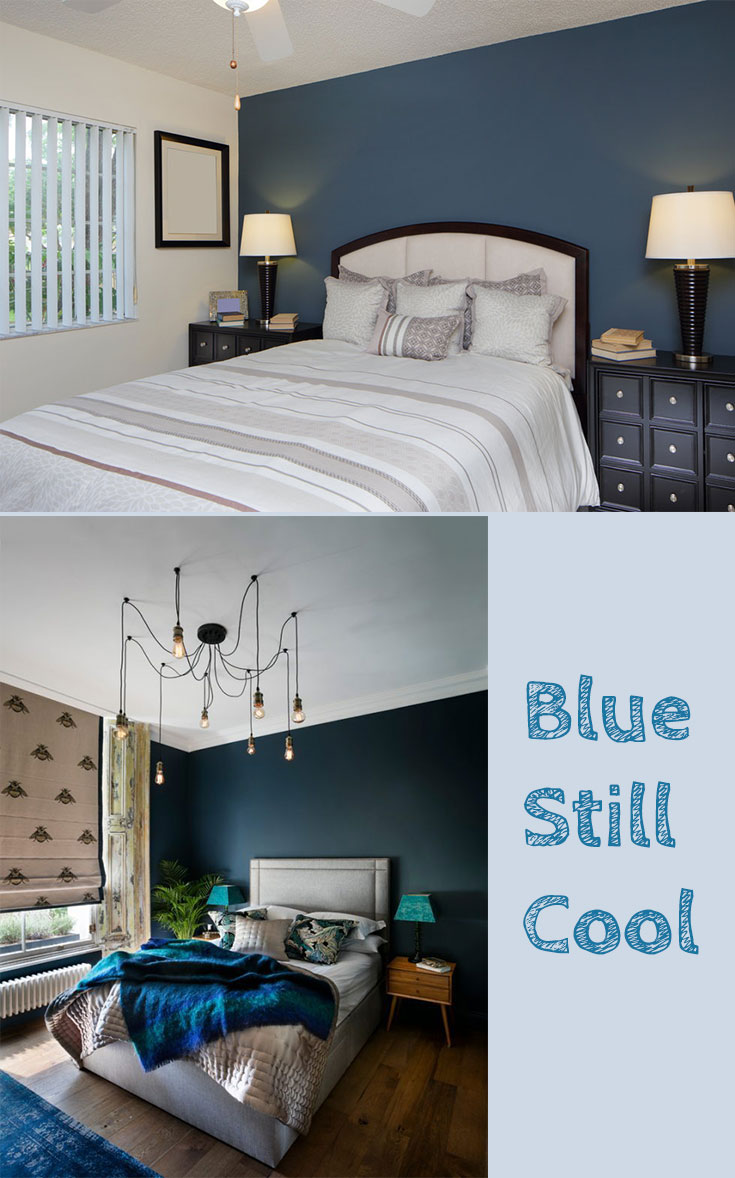 5. The best color for small bedroom – still Base white
If you want a "cozy" bedroom then work textures and decors. Dare to decorate with paintings or prints? Go for it.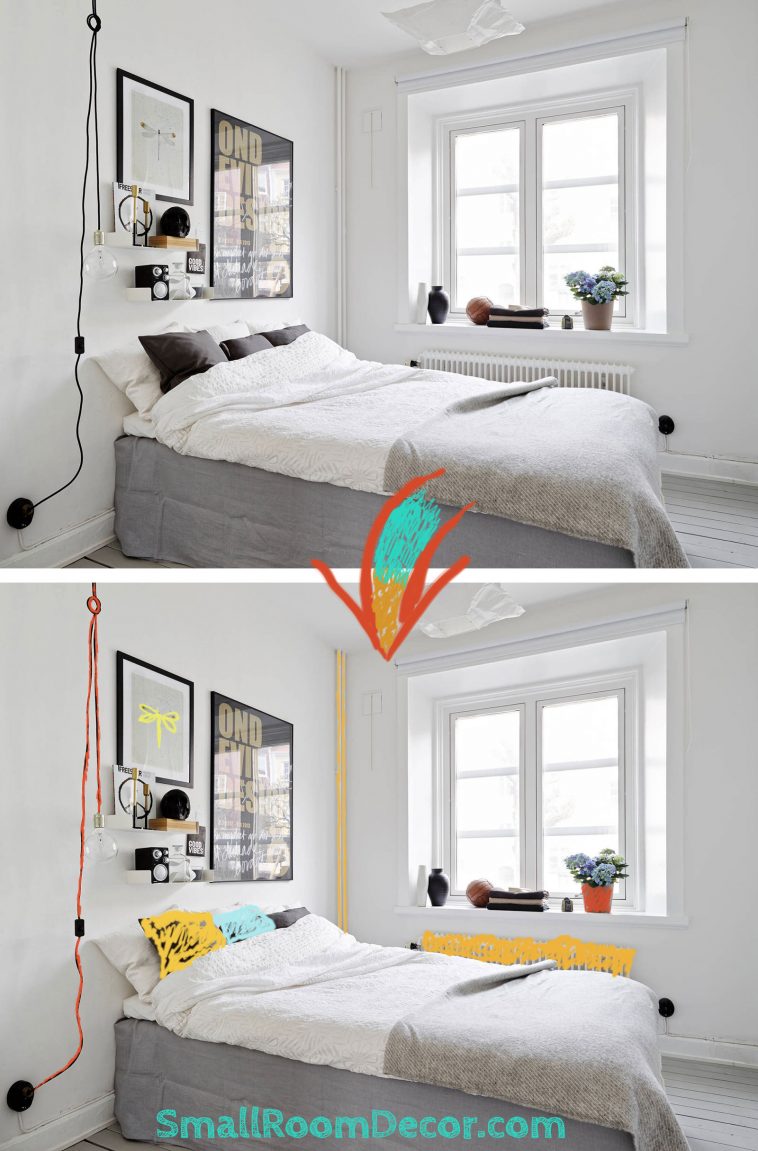 Stick with classic patterns (tartan plaid, checks) and introduce different colors with the bed linens, walls, and accessories.
Get more small bedroom decorating ideas.
Make a shared sleeping space feel instantly bigger by starting with a clean white canvas. Add playful and cheery accents when it comes to the bed linens, rug, and pieces of furniture.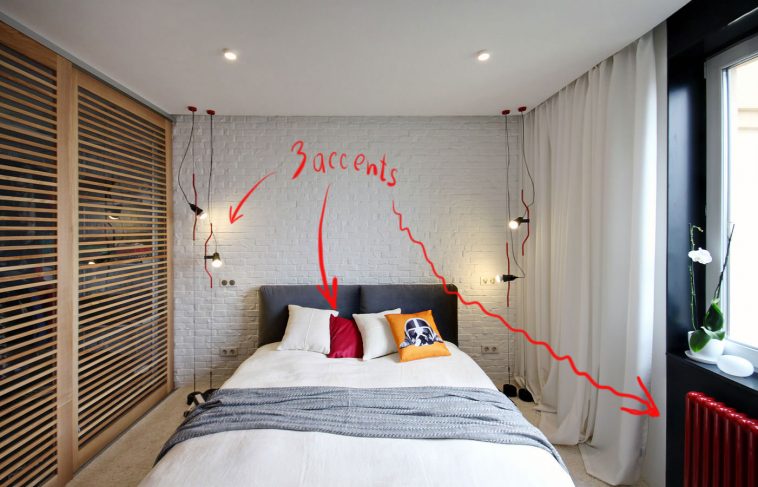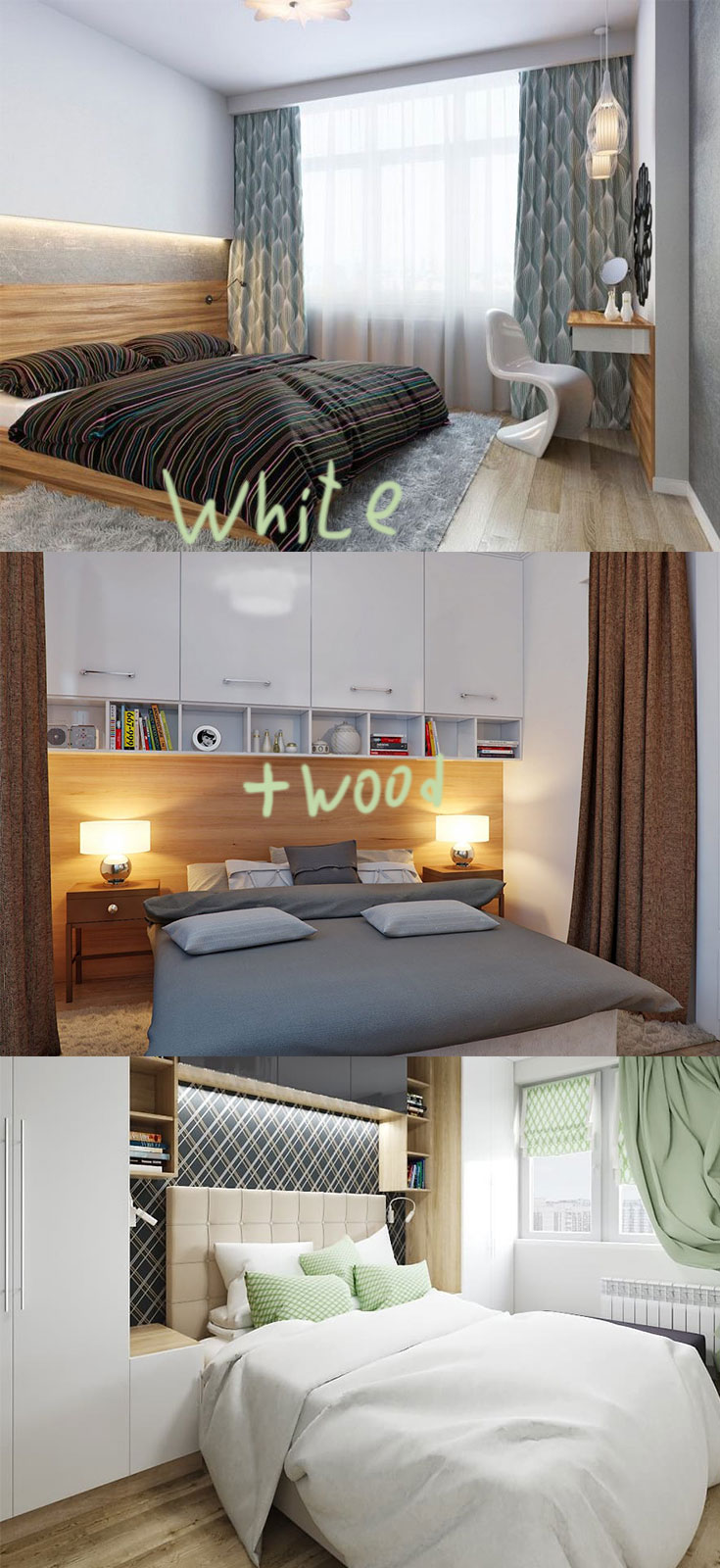 6. Small beige bedroom ideas
Shades of beige are useful in a small bedroom because of the light and sense of space they create. A beige room can also look cold and stark. Consider off-white shades such as bisque, alice blue, cosmic latte and floral white instead of pure white to make the bedroom appear cozier. A white ceiling is still the best choice for small spaces.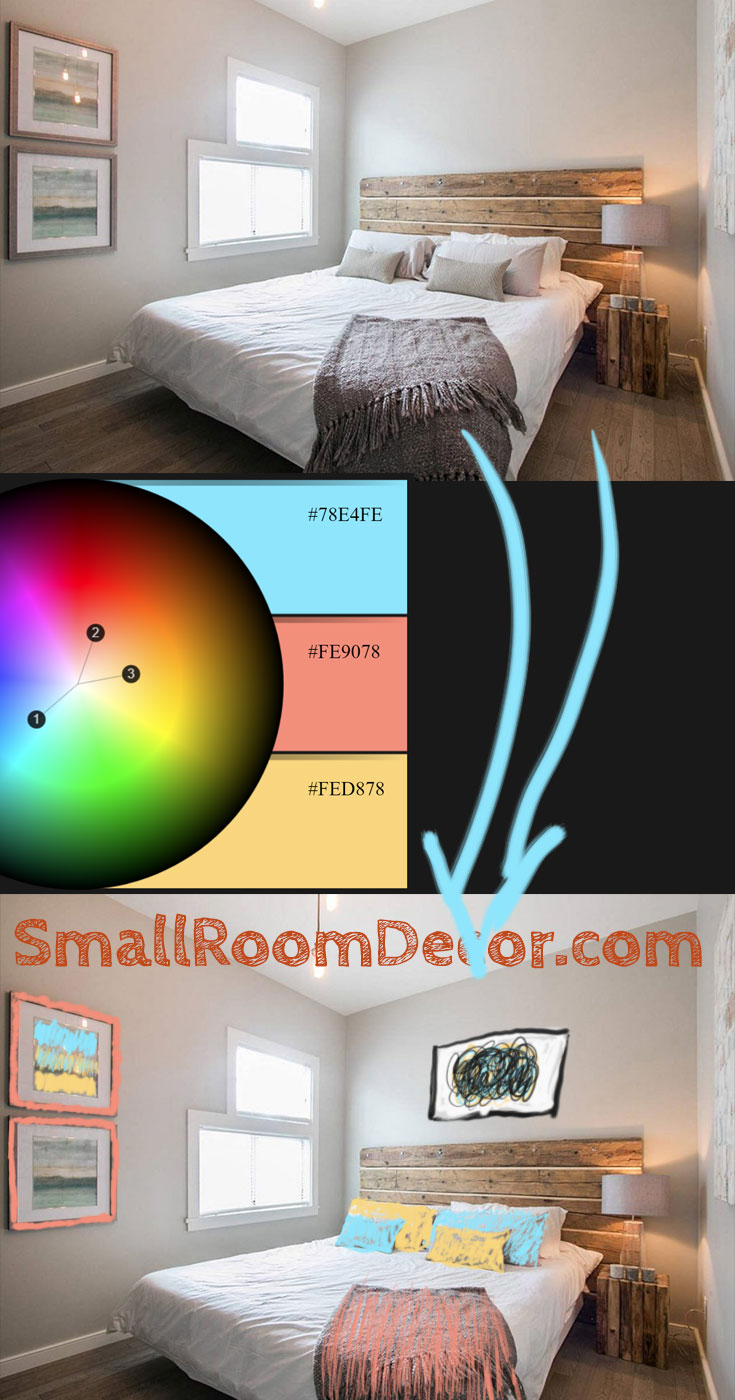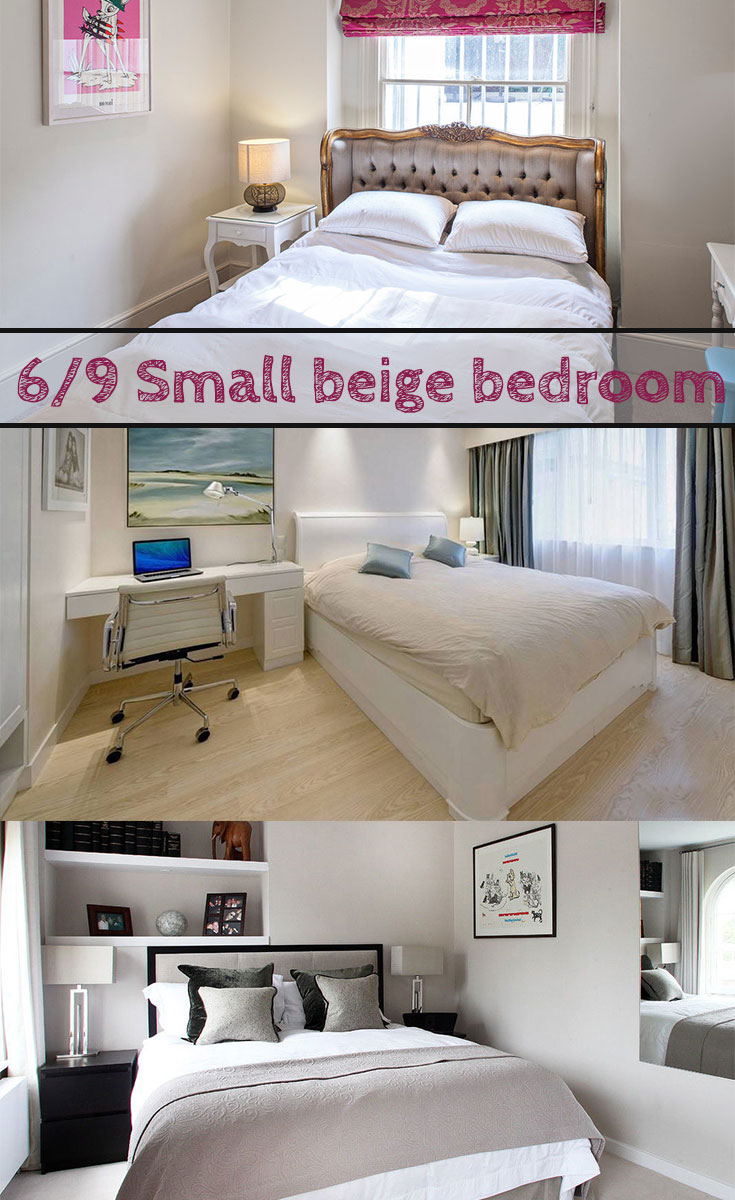 7. Accent purple in small bedrooms
Most bedrooms function as a place where you fall asleep and wake up, which means decorating needs to work double-duty. Colors like purple and violet might serve both being dark at night and bright in the morning sun.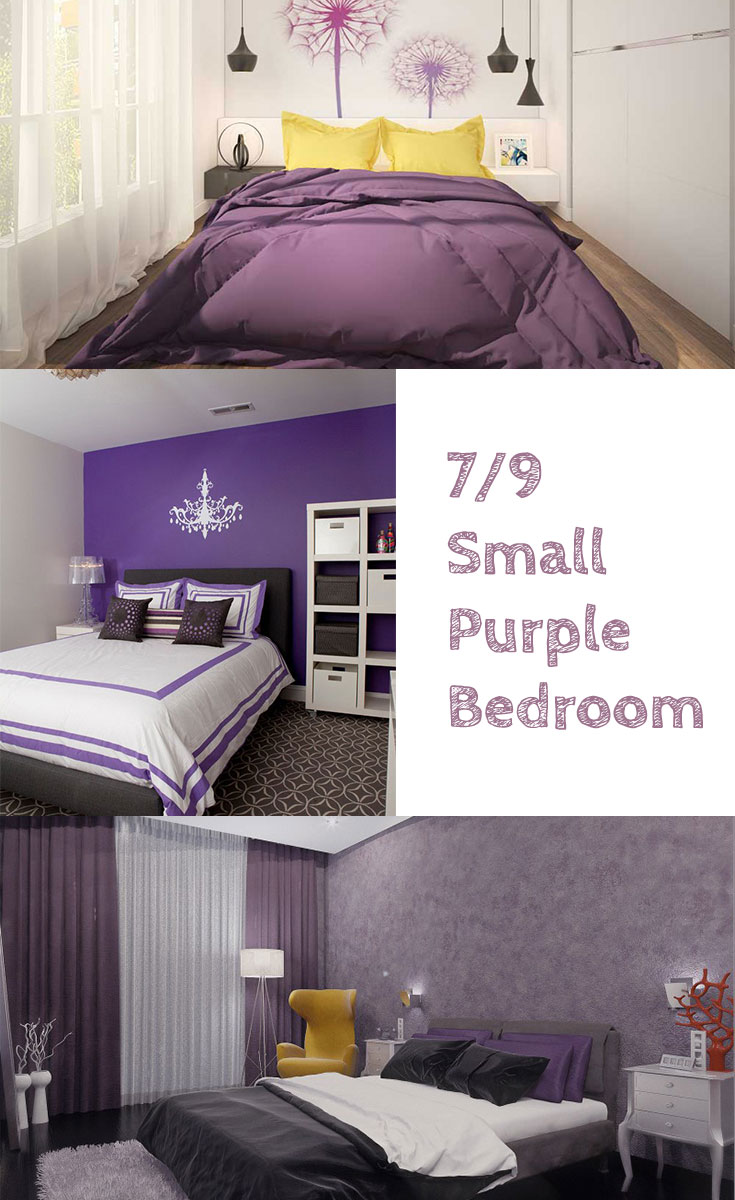 8. Small grey bedroom ideas
Grey is magical. White plus grey plus natural wood plus outstanding lighting are enough for most of the small bedrooms.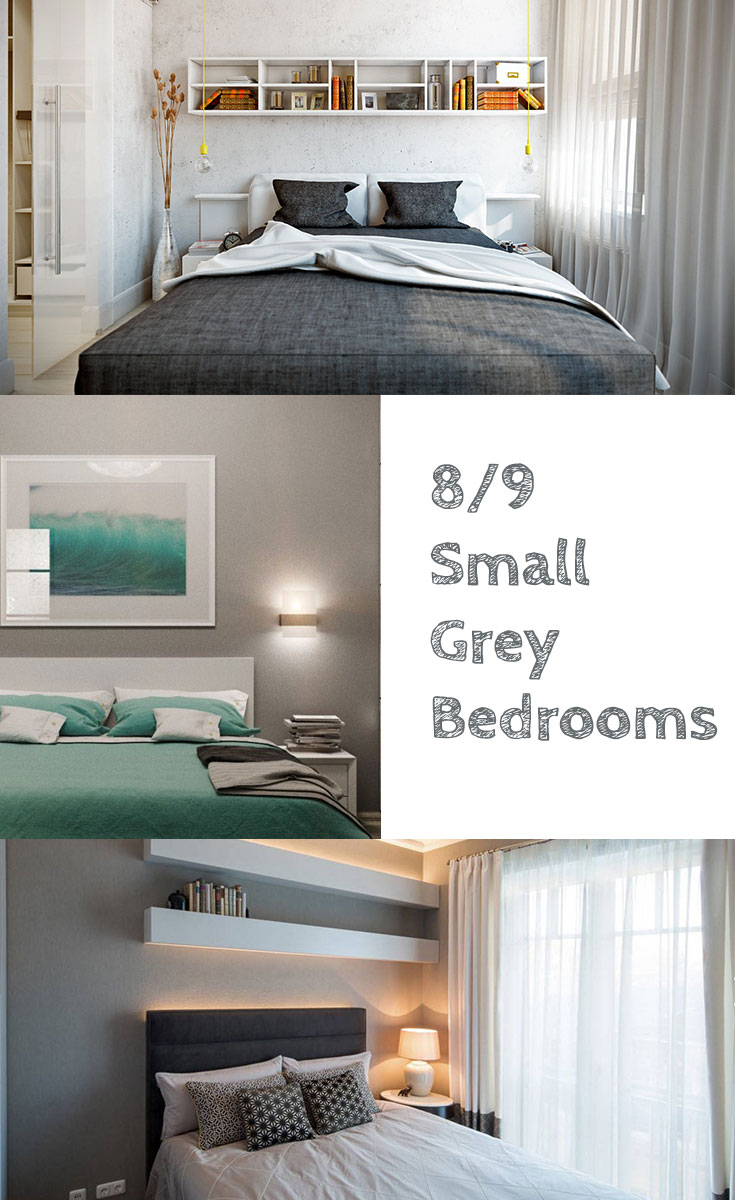 Also grey combines well with all warm colors e.g. yellow.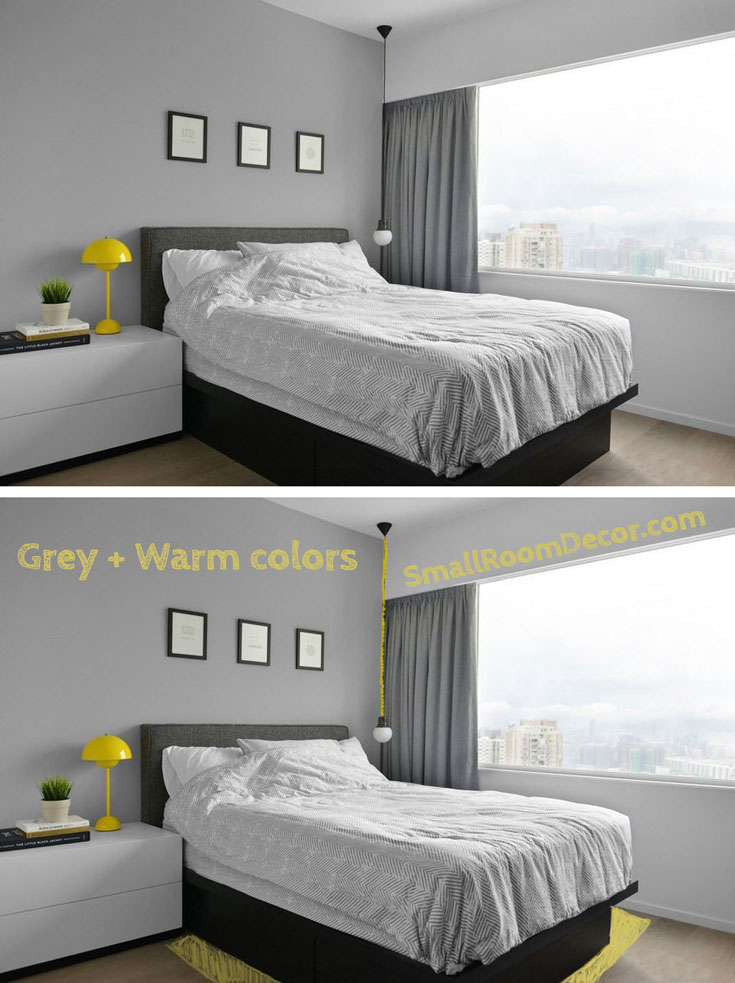 9. Wallpaper for small bedroom
Thought wallpapers is a bit outdated, some cool options are still available.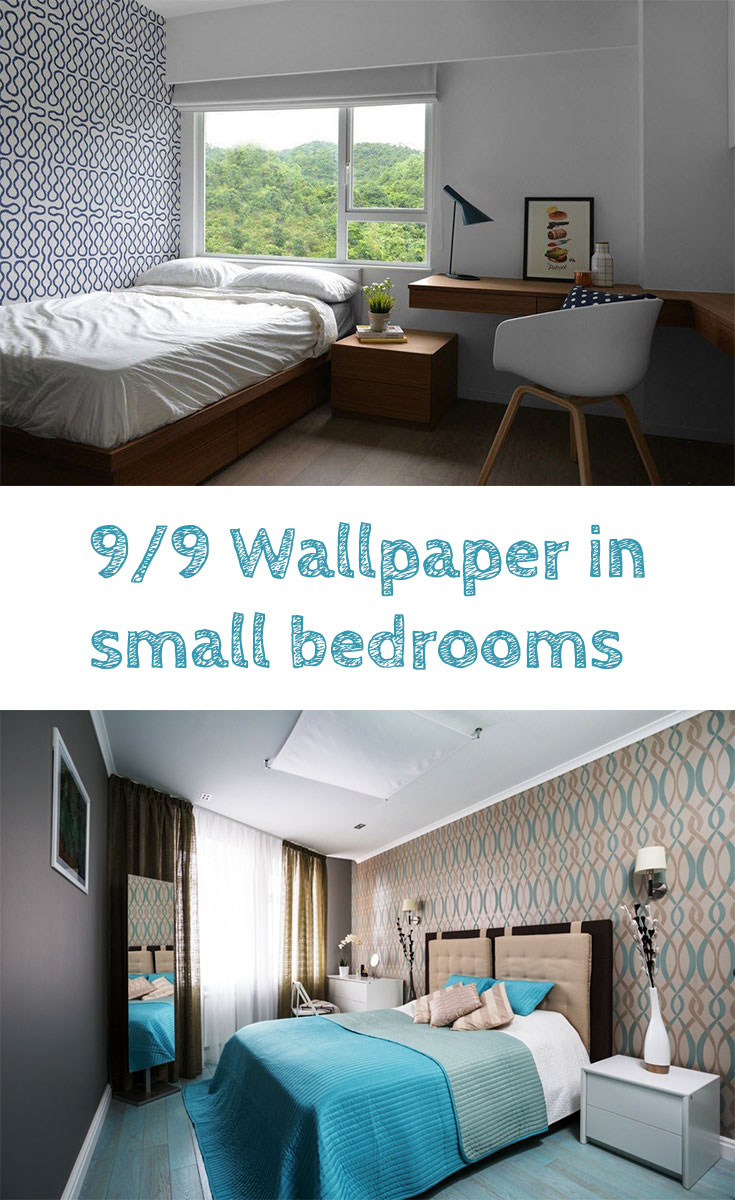 If you need to compromise on a decorating style for the master bedroom, consider colors that are neither too masculine nor too feminine. Play with patterns and textures: florals on the concrete walls, velvet on the wood headboard etc.
An energetic color can feel right at home in a bedroom of any style. Soften the look with tricks that add texture and depth, like layering rugs and tossing on the accent pillows.