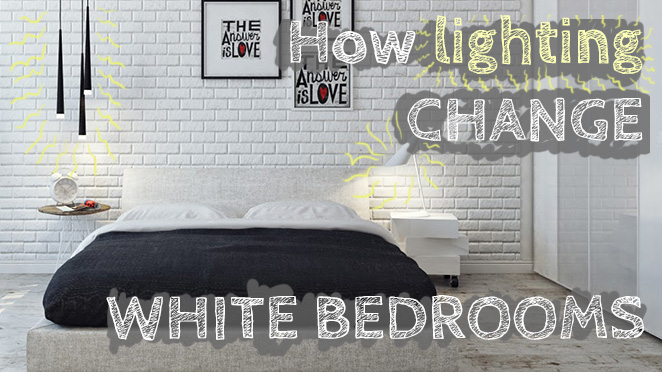 Since a small bedroom is a standard, there is always the question: where to place accessories? And if the chosen style is minimalism, then how not to overload the room with the decor.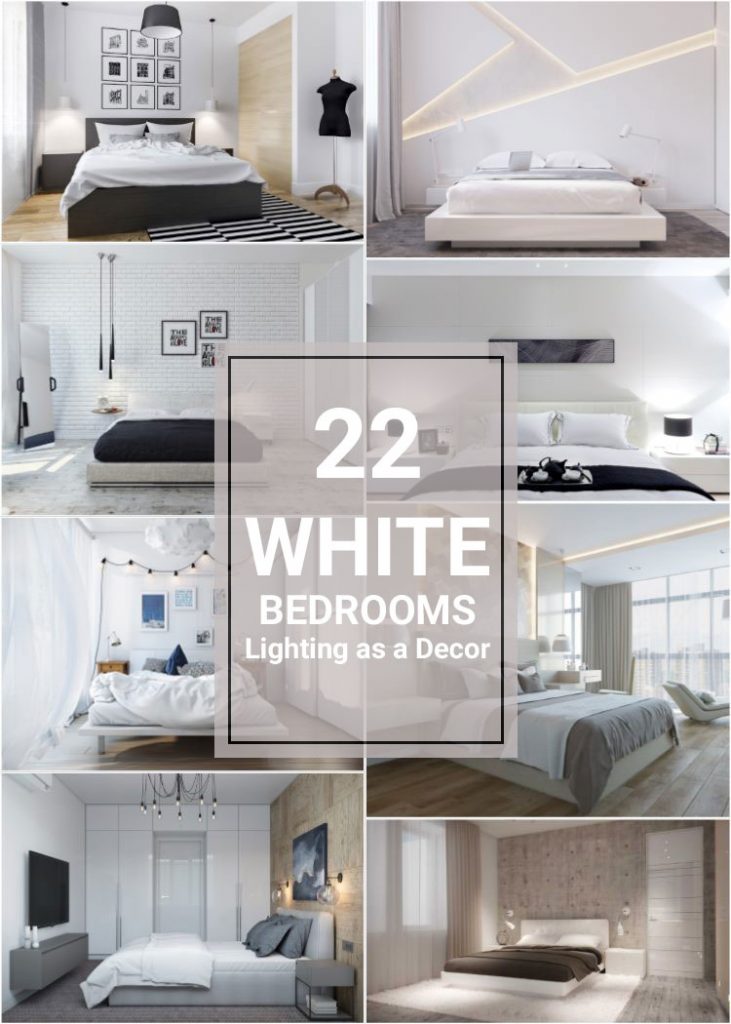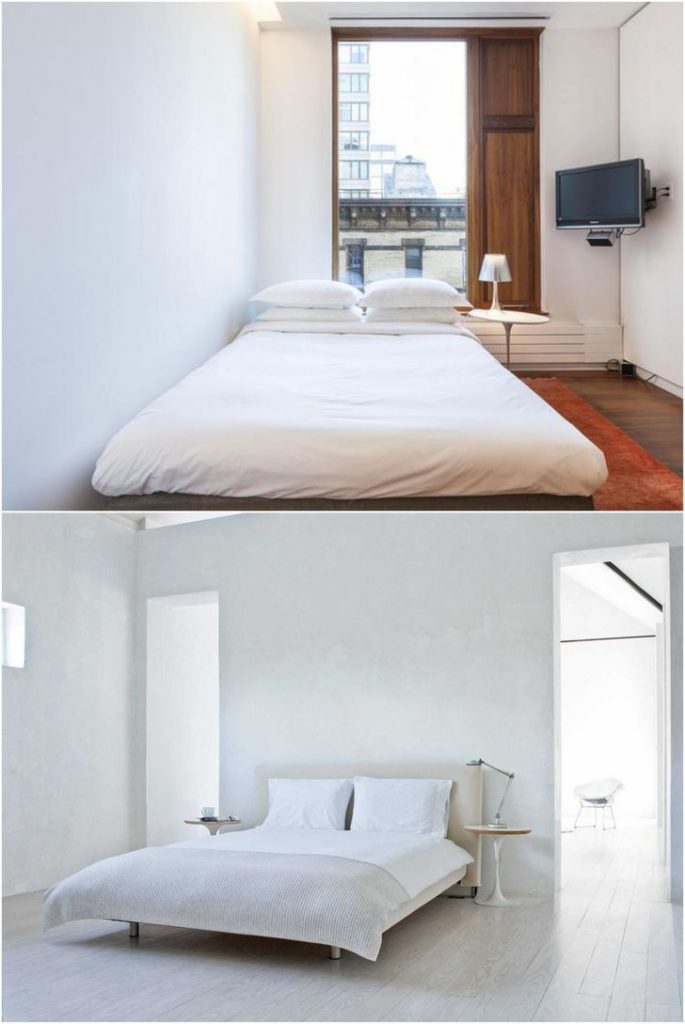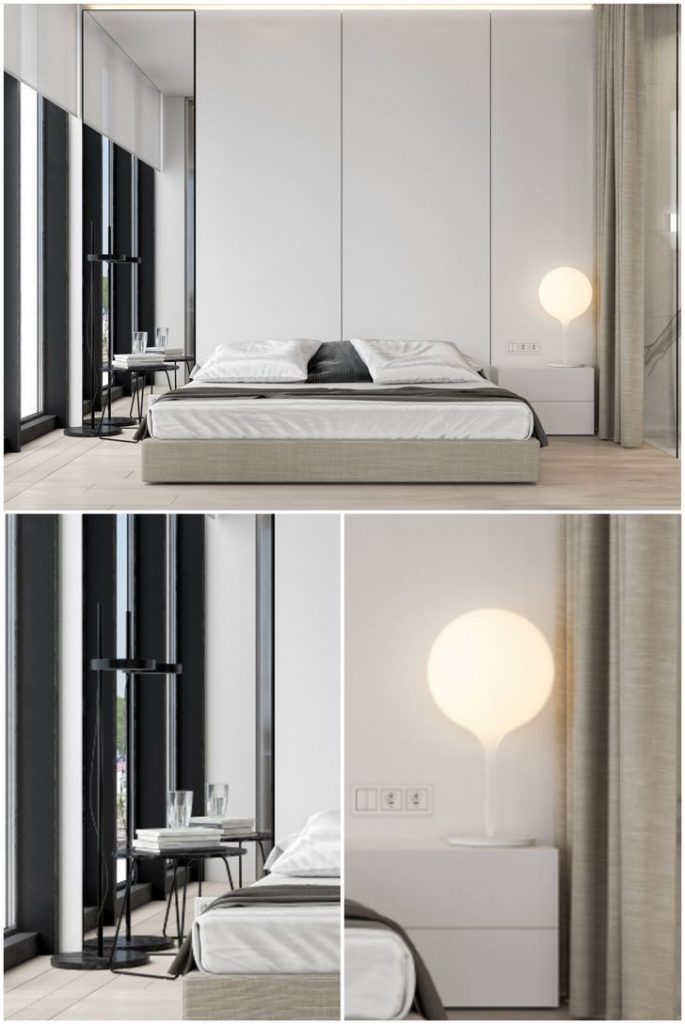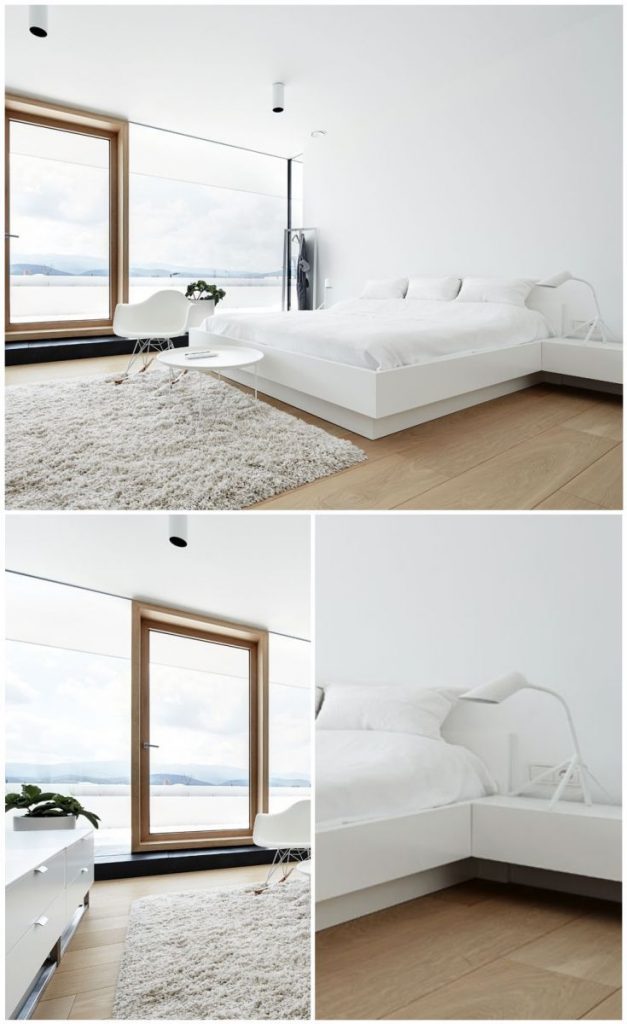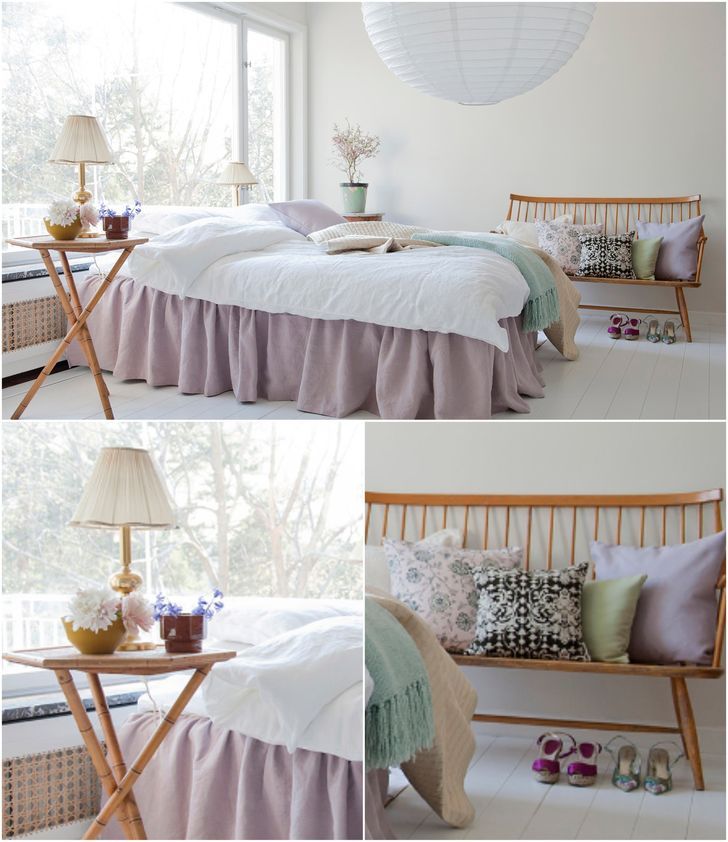 It's important to understand that the bedroom is a room that is used in the evening and at night, which means that there is almost always artificial lighting. Therefore, it is the lamps, chandeliers and in general any sources of lighting – the best decor for a small bedroom.
Types of lighting for a white bedroom:
Bedside lamps
Wall Sconces
Pendant light
Combination of Light Sources: the above plus hidden LED lights and chandelier
Bedside lamps in small white bedroom
Bedside lamps aka Table Lamps or Desk Lights Bedside lamps are the most common source of additional lighting in the bedroom. If there are outlets near the bed, you can easily refresh the interior by replacing the lamps with new ones. Bedside lamps can easily become the main decor in a small bedroom, especially in minimalist style bedroom.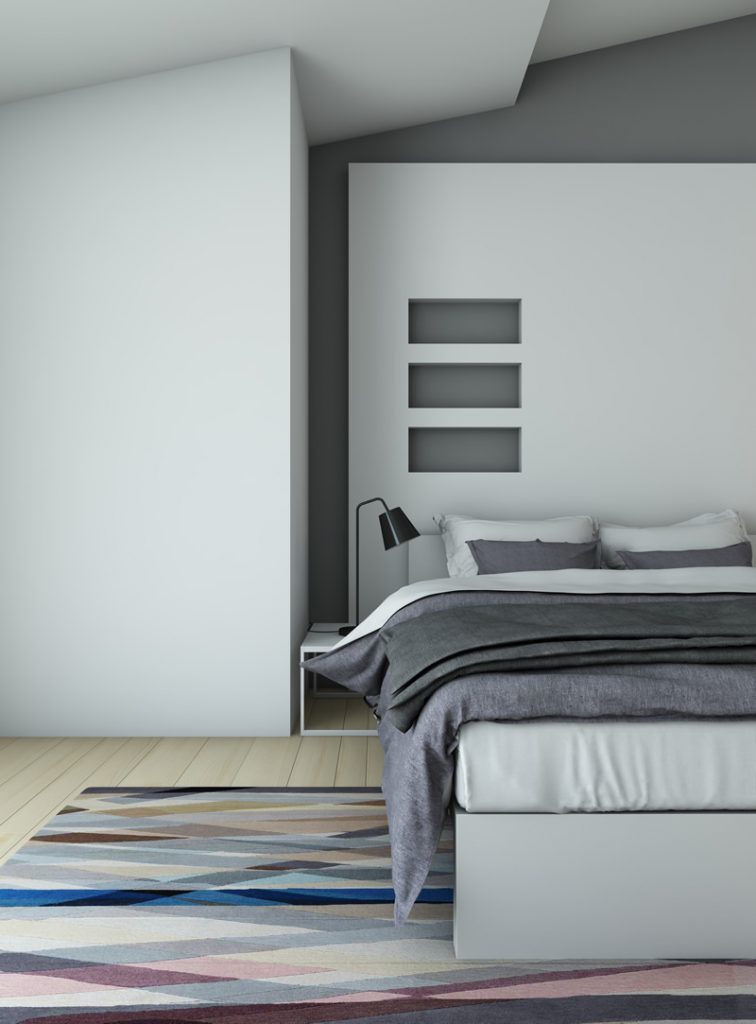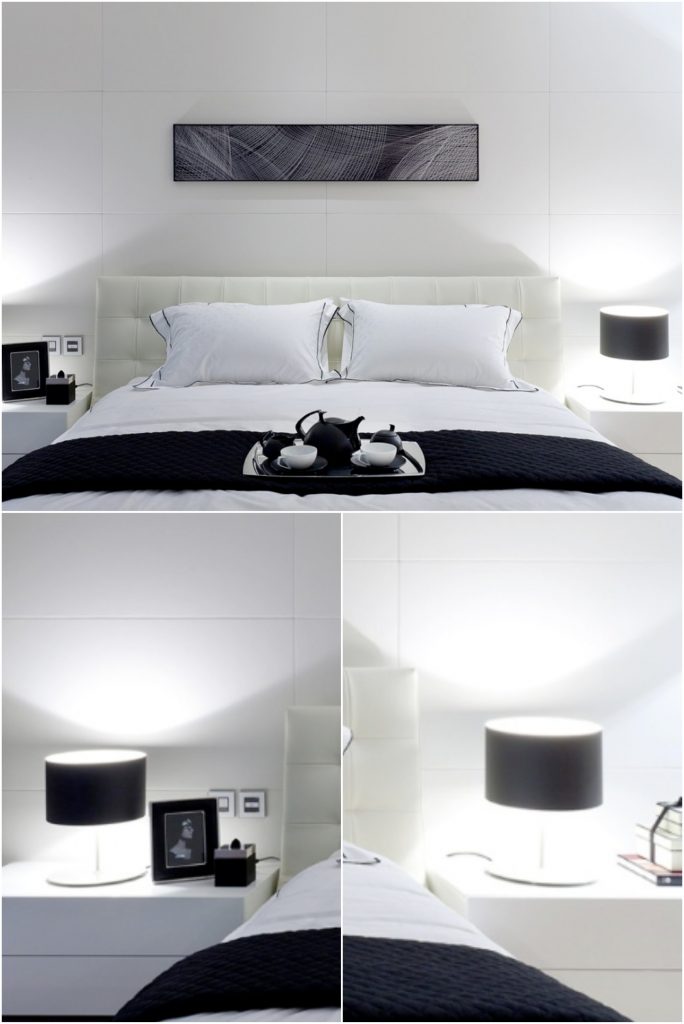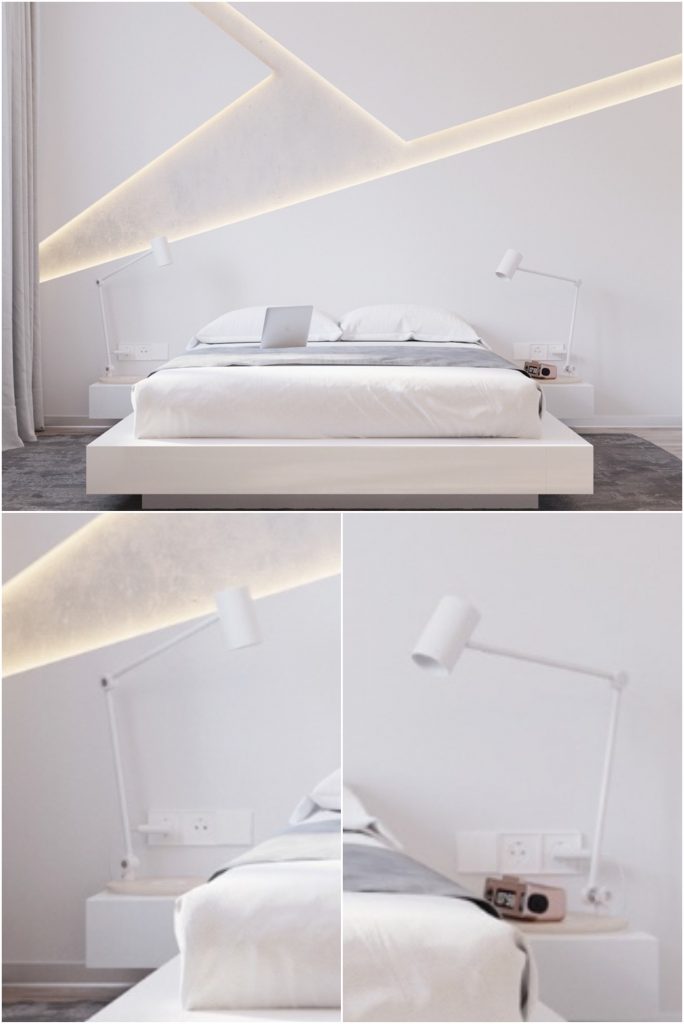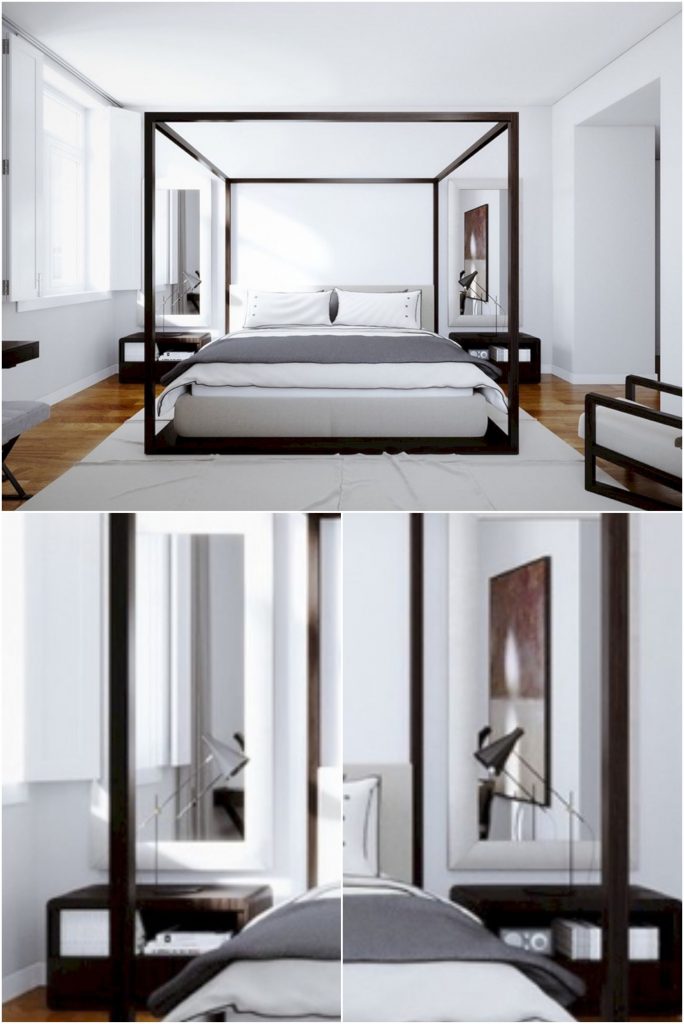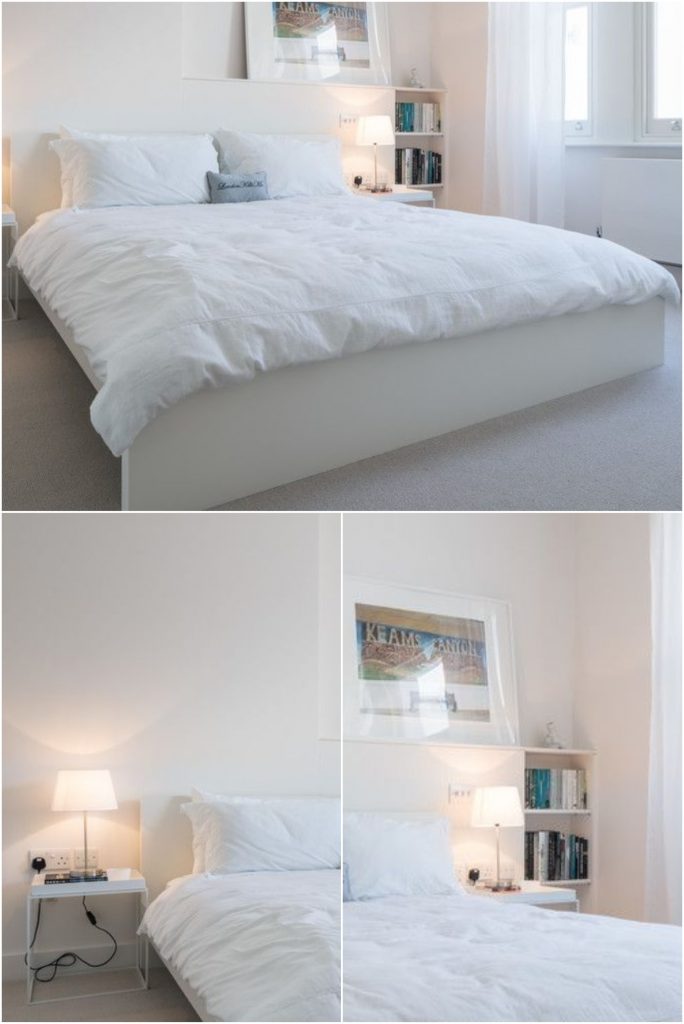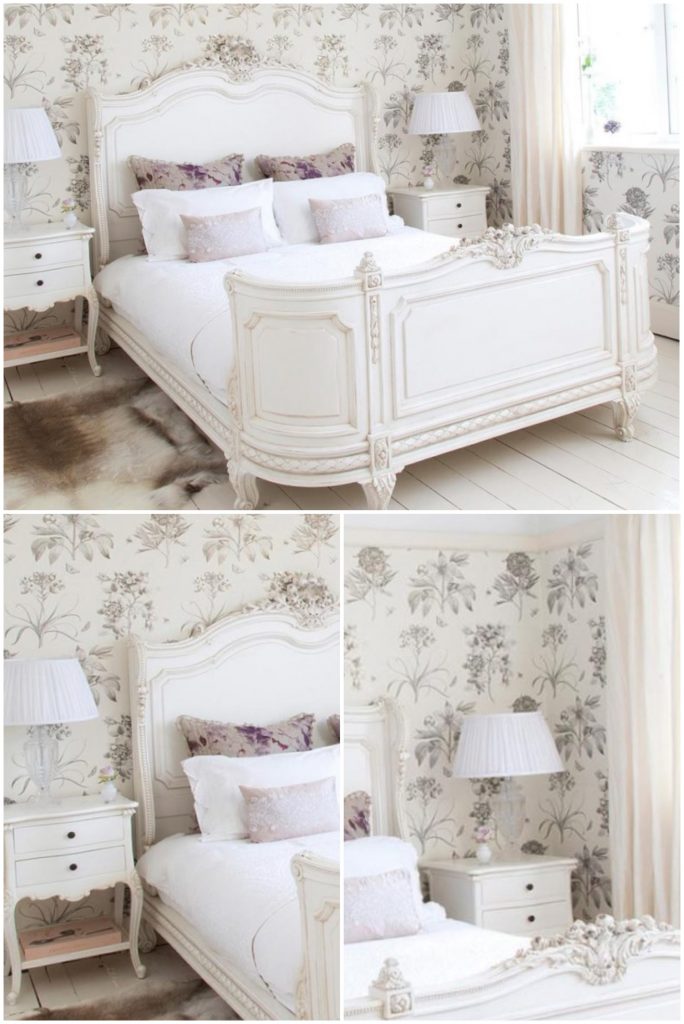 Wall Sconces
Swooping bedside lights perform the same function as the desk lamps, but they save space on the bedside table. Thanks to the adjustable arm they are very convenient to use for reading.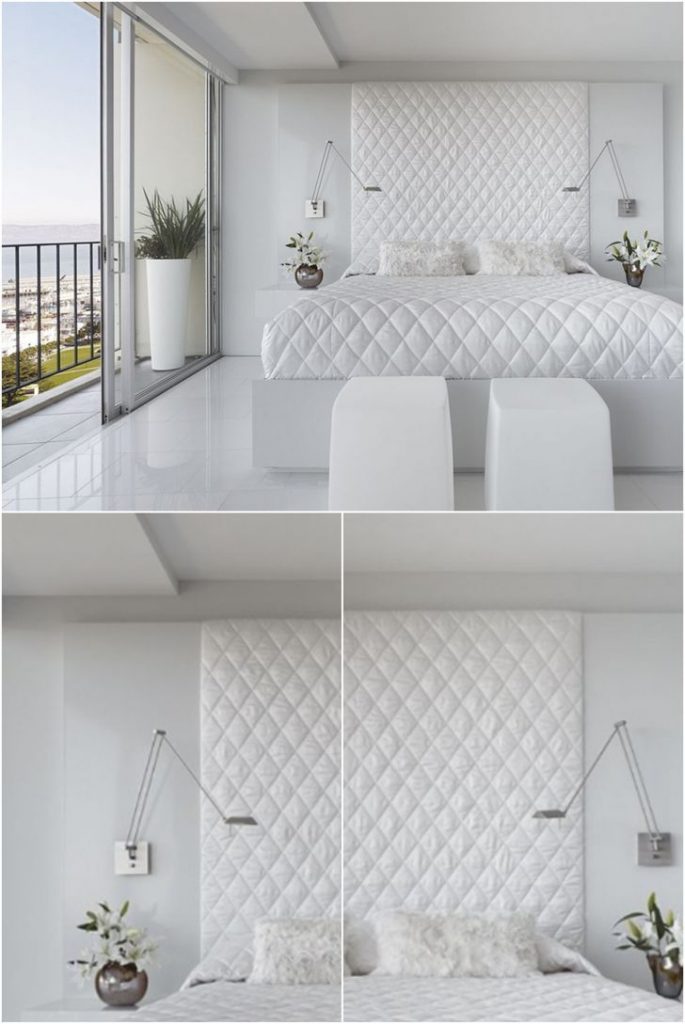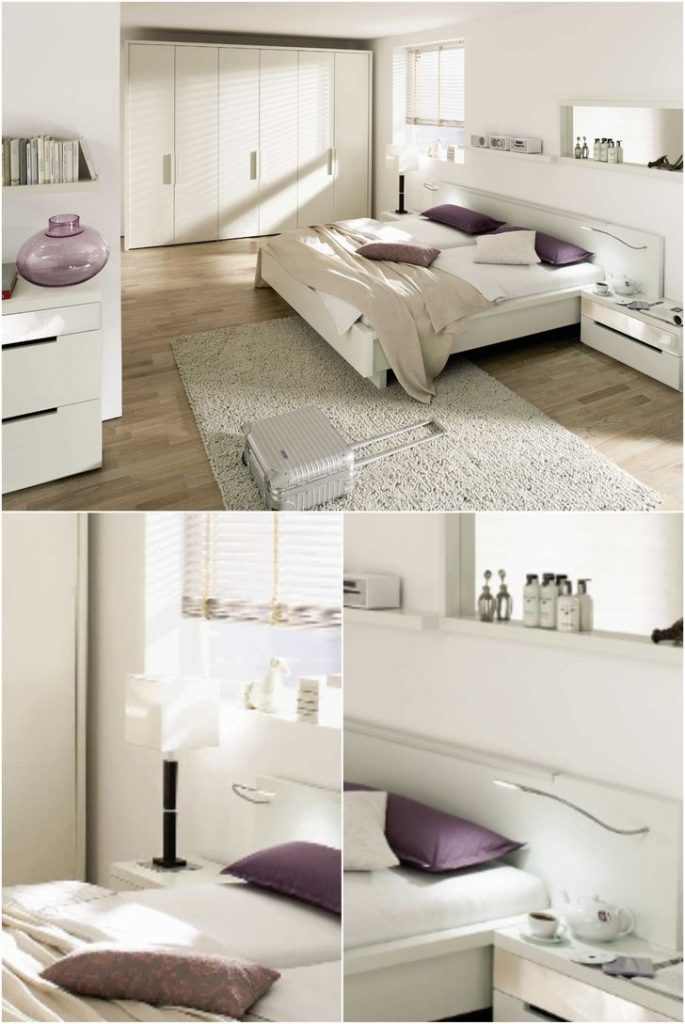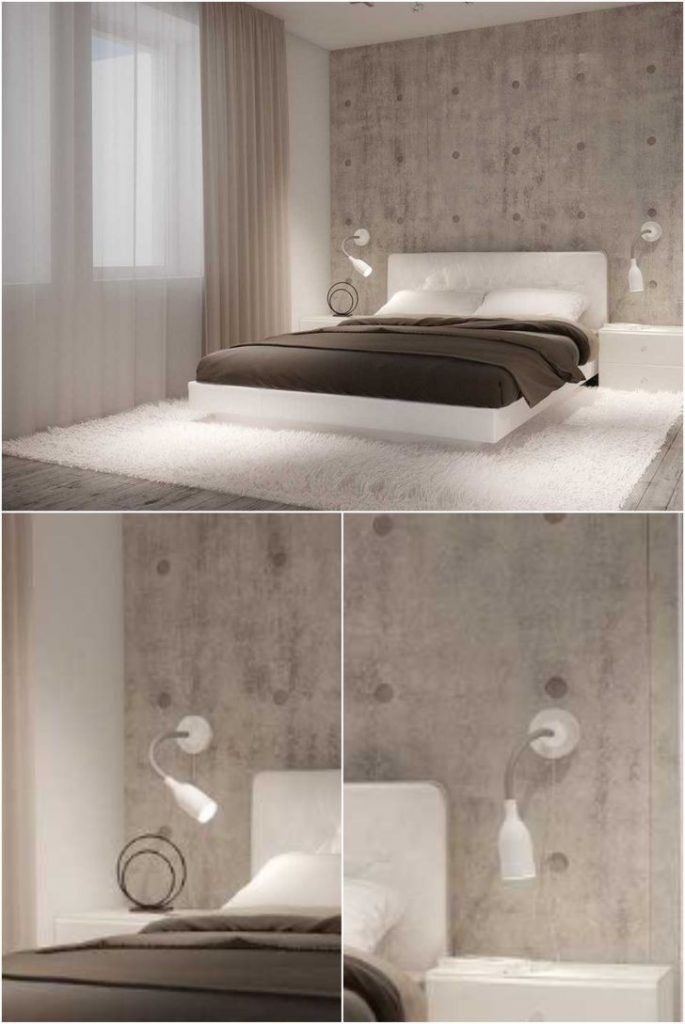 Pendant Light
Less practical and unadjustable, still excellent decor for a small white bedroom. Pendulous lamps visually unite an empty white ceiling with the rest of the room, adding charm without oppressing it with the decor.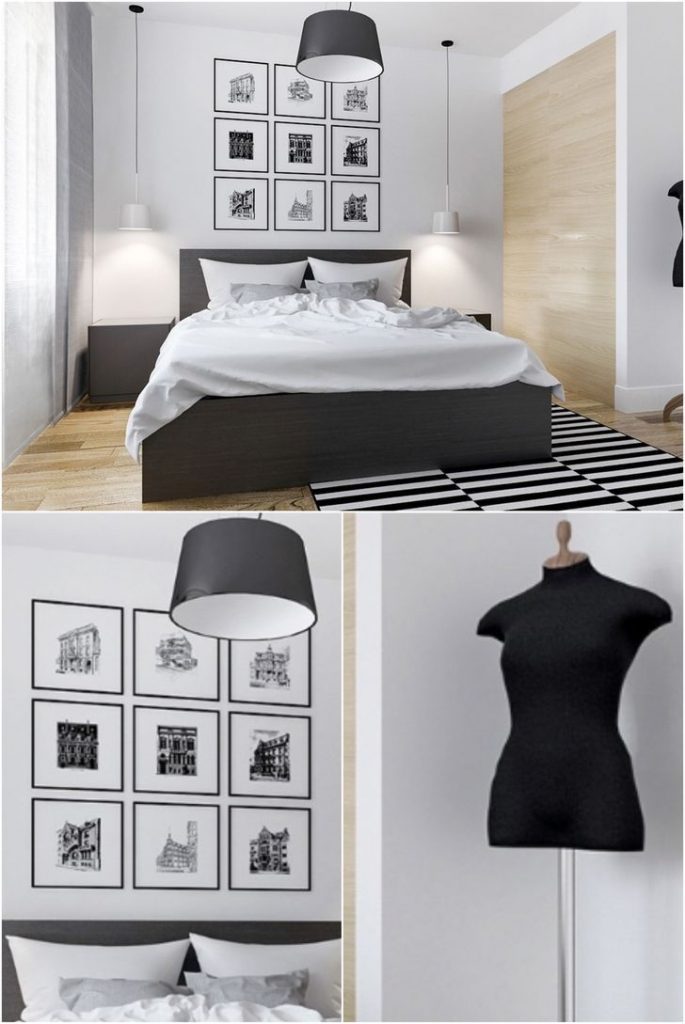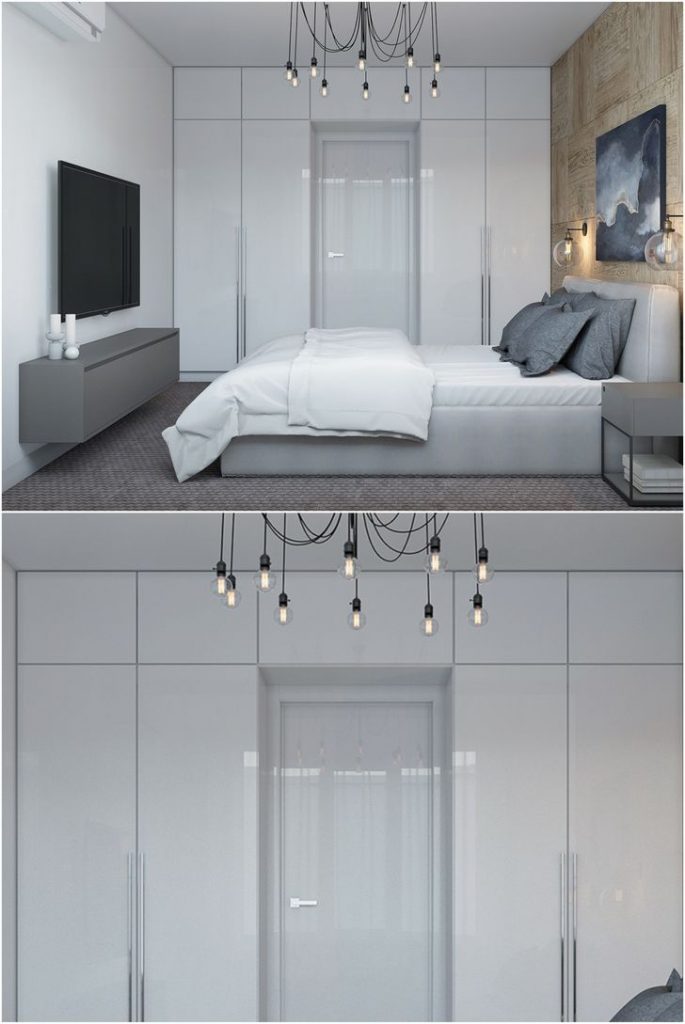 Combination of Light Sources
It's best not to stop at 1 type of lamp. Use all available: track lights, chandeliers and pendants, wall sconces and wall lights, swing arm and floor Lamps, under cabinet and vanity lights, track lights, recessed lighting and spotlighting, string lights.